MUST ATTEND GLOBAL EVENTS FOR APRIL 2017
April 06, 2017 by dev
Are you looking to improve your business strategies and tactics, establish new connections, gain industry insights and get acquainted with the latest technological innovations?
That's why we've created this list. You'll find Events/Conferences in April from all parts of the world here.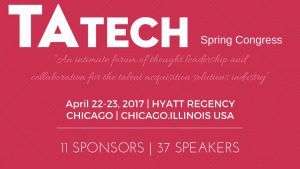 The trade association for the technology-based recruiting companies and organizations. The congress will be an information exchange platform for job boards, association career centers, applicant tracking systems, recruitment advertising agencies and all in the talent acquisition industry.
The Discussion Forum will share:
Key findings from the 2017 TA Tech Global Online Recruitment Advertising Survey
2017 TA Tech Global ATS Survey as well as Trending Topic Discussions on key industry issues and opportunities and B2B conversations in the TA Tech Deal Center.
Insights and information on the talent acquisition spending trends; sourcing, recruiting &engagement practices; capability gaps; and frustrations of both small and mid / large businesses.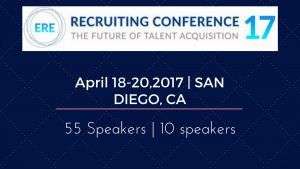 With the focus to make this spring season all the more renewing, ERE Recruiting Conference aims to help you move ahead.
Sessions will be led by experts who'll discuss:
The current changes in the industry that are shaping the future role of talent acquisition
Leadership & successful roadmaps
Future trends, emerging technologies and how to utilize them
Data, predictive analytics, and metrics that matter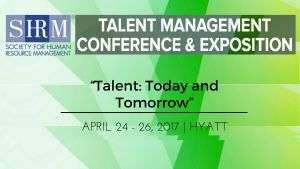 Talent Management Conference and Exposition aims to boost talent management strategies helping you grow networks and influence in the talent management and HR industry.
Along with thousands of your peers get to know:
Onboarding Techniques
Recruiting & Talent Acquisition/Management Strategies
Engagement & Retention
Metrics & Analytics
Social Recruiting & Technology
Leadership & Skills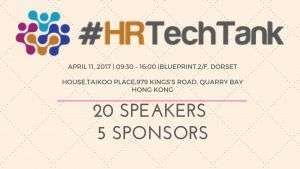 To connect, educate and encourage innovators in HRM and recruitment software space, HRTechTank is organizing an event in Hong Kong. HR Tech companies from East Asia get an excellent opportunity to present and discuss their products with industry professionals.
The events will help the attendees:
Introduce themselves with other industry specialists
Be a part of practical discussions about buyer expectations for HR tech products
Meet future investors and clients
Learn how to scale a great sales team
Get access to HR data
Augment a B2B company
Hear investors talk about their perspective on HR technology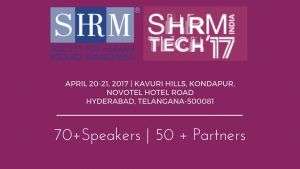 Celebrated industry specialist, Josh Bersin being the Keynote Speaker, makes the event stand out on the impending list for thousands from the HR World. The discourse of the event will center around the impact of digital technologies on employees and clients.
The events will help delegates get a bigger picture of
How Shifts in technology have changed the workplace
Shifts that every HR member should be prepared for
Outcomes, Experience and Analytics with these novel approaches.
Enhanced workforce management