Top 7 Applicant Tracking Systems
December 18, 2019 by Lovepreet Dhaliwal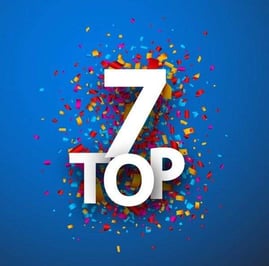 2020 is around the corner. Everyone expects the new year to be full of opportunities. Choosing the right technology for your recruitment will always remain an important business decision.
An applicant tracking system is software that manages all your recruitment needs.
Let's discuss the top seven applicant tracking systems (ATS) for 2020.
A cloud-based software, Taleo provides excellent solutions for talent acquisition, its development, and retention. A unique part of this solution is that it can customize as per your requirements.
It also provides seamless integration with iGoogle, MyYahoo, and MS Outlook. To offer easy recruitment marketing, it is one of the best applicant tracking systems we have in the market.
Apart from offering an amazing ATS, Greenhouse also provides a complete HR administration to create a bias-free culture. Using Greenhouse, get simplified configuration of reports and easy tracking through candidate scorecards, customized assessment plans for interviewers, and much more.
This hiring software platform helps companies manage their complete recruitment process. Apart from offering an applicant tracking system, it also provides employee referral automation, job distribution, pre-hire assessments, and background checks.
If you are an enterprise, SmartRecruiters would be the right choice for you. It offers pre-integrated assessment tools and facilitates excellent communication through auto-replies and schedules notifications. Get advanced filter search, personalized tags to manage talent pools well, easy communication within the hiring team, and much more.
iCIMS provides solutions for various organizations. It is one of the best recruitment software providers for employers to hire the perfect fit. If you choose iCIMS, you can avail of their exclusive services such as job advertisements management, real-time screening and assessment results, personalized dashboard, real-time insights, etc.
Avesta offers customized software to deliver an authentic process throughout the life cycle of an employee. Its solution helps you have a consistent recruitment process, reduces time-to-hire, reduces administrative costs, and reduces employee turnover.
It is a cloud-based recruitment software, which is a perfect choice for simplifying your recruitment process. Some of the unique features of this software are quick data entry, real-time updating of records, and easy access to candidate data.
I cannot complete this article without mentioning that an applicant tracking system needs recruitment analytics solutions to offer improved functionality.
At RChilli, we offer parsing, matching, and enrichment as our intelligent solutions.
You can check other Applicant Tracking Systems for recruitment agencies.
Would you like to know how our recruitment analytics solutions can make your ATS one of the best in the market? Book a meeting with us.