Another Win for RChilli: It's Award Time Now
July 13, 2020 by Navjot Kaur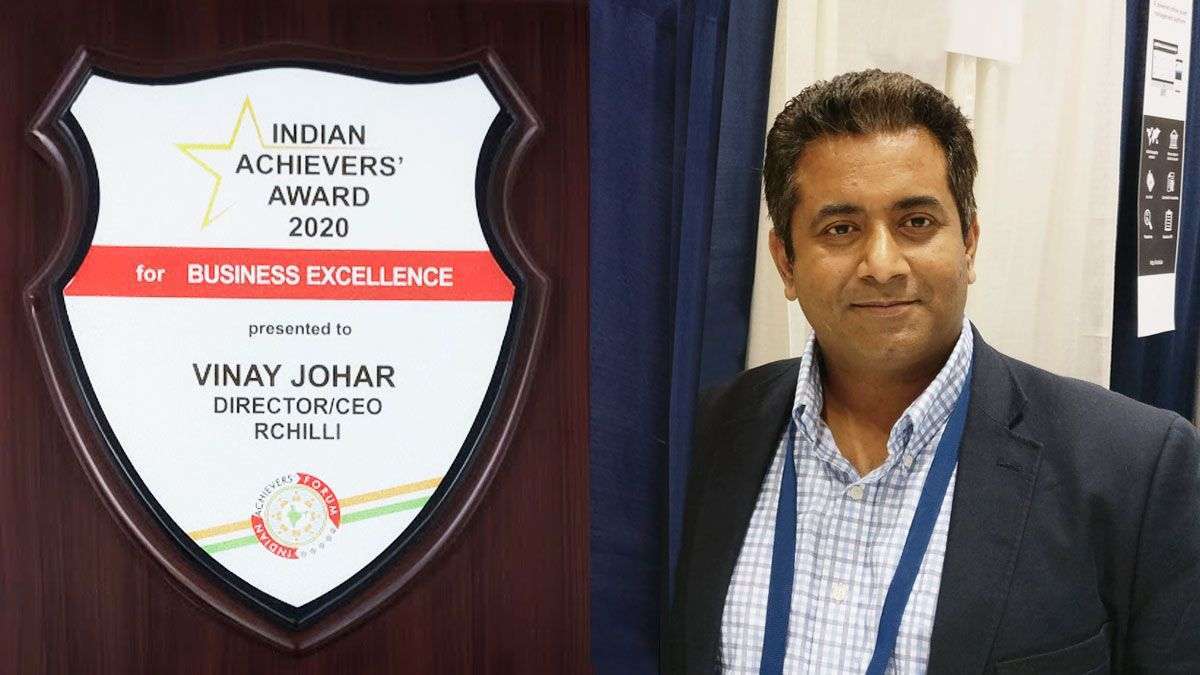 Though 2020 started on a frightening note with COVID-19, it has been an extraordinary year for RChilli so far. After launching our new and exclusive products and features one after another, we are also getting recognition.
We are proud to share amazing news with you. Recently, our CEO, Vinay Johar, has been awarded the prestigious Indian Achievers' Award. It is a proud moment for our RChilli team because this award is given for business excellence in recognition of outstanding professional achievement and social contributions.
RChilli has witnessed a remarkable journey so far since its inception. Vinay started the company with a vision to create intelligent plugins for the HR tech industry and integrate with global solutions. The company was a small startup with a small team, but Vinay and his team were able to find out the right niche and the right technology.
The journey till date has been amazing. Check out this beautiful and emotional video of Vinay, sharing his journey towards RChilli 8.0.
With a passion for excelling, RChilli has now reached a point where it is bringing innovation in its products. Our recent product and feature releases are enough evidence to prove that RChilli is the most trusted partner for Parsing, Matching & Data Enrichment for global recruiting platforms.
Are you looking for simplified signup and onboarding process?
If yes, RChilli MyAccount is the right platform for you. This initiative is transforming the way the resume parsing industry works. With a simple three-step process, you can get all the information you need to make a buying decision.
RChilli 8.0.0 is the latest version of our resume parser. Now, you can experience using a more scalable and trusted resume parser. We have adopted a comprehensive technology that is a combination of AI and ML to create this version.
RChilli Search & Match API allows you to search and match candidates and jobs with great flexibility than simple database searching and matching algorithms. There are four types of matching:
Resume to Jobs

Job to Resumes

Resume to Resumes

Job to Jobs
Get the perfect candidate through normalized and enriched data e.g. skills/ competency, domain, location, education, city, company, and job title.

Rank your matching results of jobs against candidates.
Would you like to know how our intelligent solutions can bring you remarkable results?