Automate Jobs Processing with JD Parser 3.0
July 23, 2020 by Navjot Kaur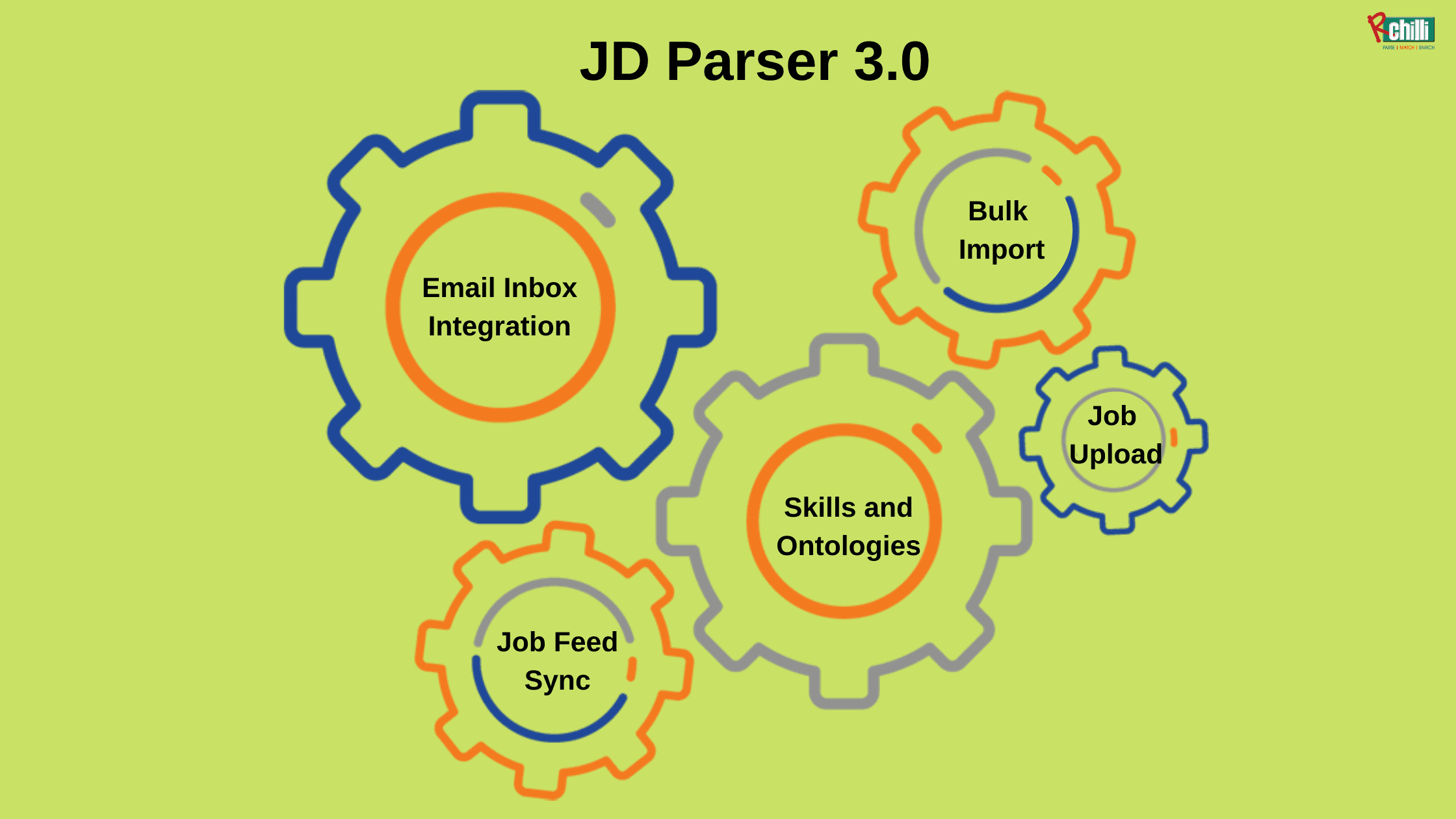 Are candidates visiting your job description but leaving without applying for the job?
What does this challenge cost to you?
The first step of recruitment starts with a job description. Let me bring into your notice that the candidates will apply for the job only if the job description is clear and compelling.
Imagine if you can show a clear job description to the candidates and close jobs quickly.
Isn't it exciting?
Let's do this magic with our JD parser 3.0.
Our JD parser will extract parameters from a job description and save them with the required attributes that are already defined. In other words, it will convert the unstructured data of the job description into a structured format.
Once you get the output, you can use it against candidate profiles to find better matches.
Let me show this magic with the help of the following screenshots:
This is the sample of a job description: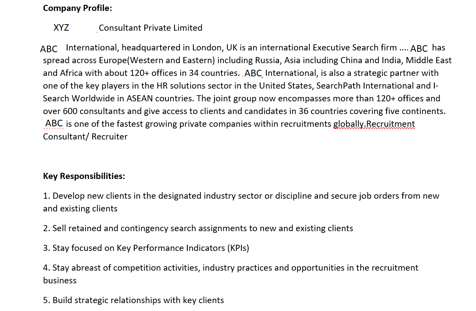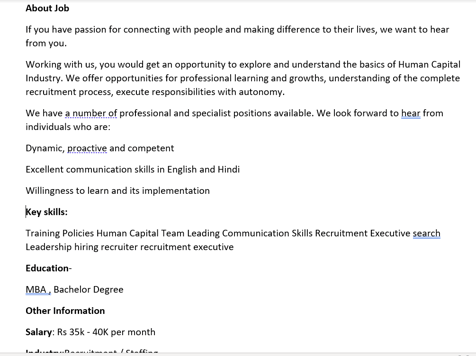 Once you parse it using our JD parser, you will see the following result: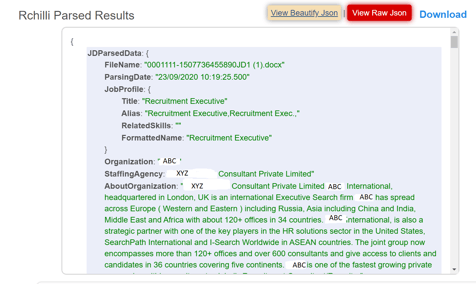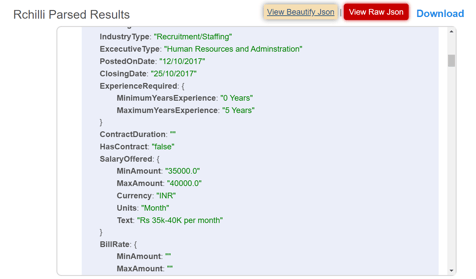 Isn't it amazing?
How Can You Use Our JD Parser?
Job Upload- Upload a job description and get the output in JSON format.

Bulk Import- You can parse multiple job descriptions in one go and get the structured data.

Email Inbox Integration- This amazing feature can help you extract data from various email inboxes at once. Parse job descriptions from a single or multiple email inboxes.

Job Feed Sync- Our JD parser can also extract all the job information from the job feeds.

Skills and Ontologies- Get taxonomy data for job profile and skills like alias formatted name and related skill, etc.
How Does a JD Parser Help You?
RChilli JD Parser processes job descriptions or vacancies in real-time through an agile API interface.
Improve Search Results: With RChilli JD Parser recruiters can enhance their search results without doing major changes in the system.

Close Jobs Quickly: More traffic to your website will result in better options, making it easy for the recruiters to close jobs.

Save Time: Using a JD parser will simplify the recruitment process, which saves both time and effort of the recruiters.

Enhance Your Search & Match Capabilities: A structured data set gives a boost to the resume/job searching capability of the users through skills/jobs alias.
Would you like to discuss about JD parser 3.0? Schedule a call with us or sign up for a free trial.