Fixing the Recruiting Process with an ATS
August 18, 2019 by Lovepreet Dhaliwal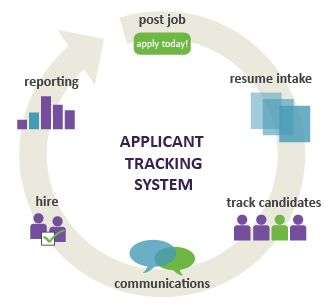 Recruitment is an area that needs continuous monitoring. The rising gaps in the recruiting process call for the need for a permanent solution.
What am I referring to?
I am talking about automation and how ATS can introduce automation to get the best recruitment process.
Challenges in Recruiting
Manual processing of resumes makes the recruiters face multiple challenges.
Sorting out resumes one by one is a time-consuming task. While doing so, recruiters often miss out on relevant resumes.

At times, recruiters fail to get hold of the candidate. Lengthy application forms force the candidates to leave the website. It is crucial to provide a positive experience to the candidates to attract them for the job positions.
How Does an ATS Help?
78% of employers utilizing an ATS said that recruitment technology makes finding great talent easier than ever.
An applicant tracking system brings automation to your recruitment process. It removes all the barriers you face in the traditional recruiting system.
It is a challenge to manage all the resumes you receive from various sources. To simplify this process, automation has become a necessity.
An ATS streamlines the process by organizing the system, filtering candidates' profiles, creating an effective database, connecting passive candidates, and promoting smart talent acquisition.
According to an article published on bullhorn.com, firms, which use ATS, report the following changes:
Unproductive time is reduced by 75%

15% decrease in time to fill jobs

10% increase in placements per month
Using Technology to Enhance the Functionality of an ATS
How about using the magic of technology and make your ATS smarter?
Discover the power of recruitment analytics solutions that can improve the functionality of your ATS.
If an ATS is using a resume parser, the recruiters will get candidate information in data fields. They can also parse resumes from multiple sources. As a result, it gets easy for the recruiters to narrow down their search and shortlist relevant candidates.

Simplify the data migration process while transferring data from other ATS and desktops. When data transition is streamlined, the cost of migrating the same decreases, which saves your time.

Provide an updated candidate profile to the recruiters by enriching candidate information through the enrichment marketplace. Choose apps that can verify/update the information you need.
Can I show you how technology can give an incredible boost to an ATS? Contact us.