Hey! Are you attending HRTechTank?
August 02, 2017 by dev
Topics: Automation, Culture and engagement, Enterprises, HCM, HR Challenges, HR Startups, HR tech, HR vendors, HRTechTank, HRtechnology, Recruitment Software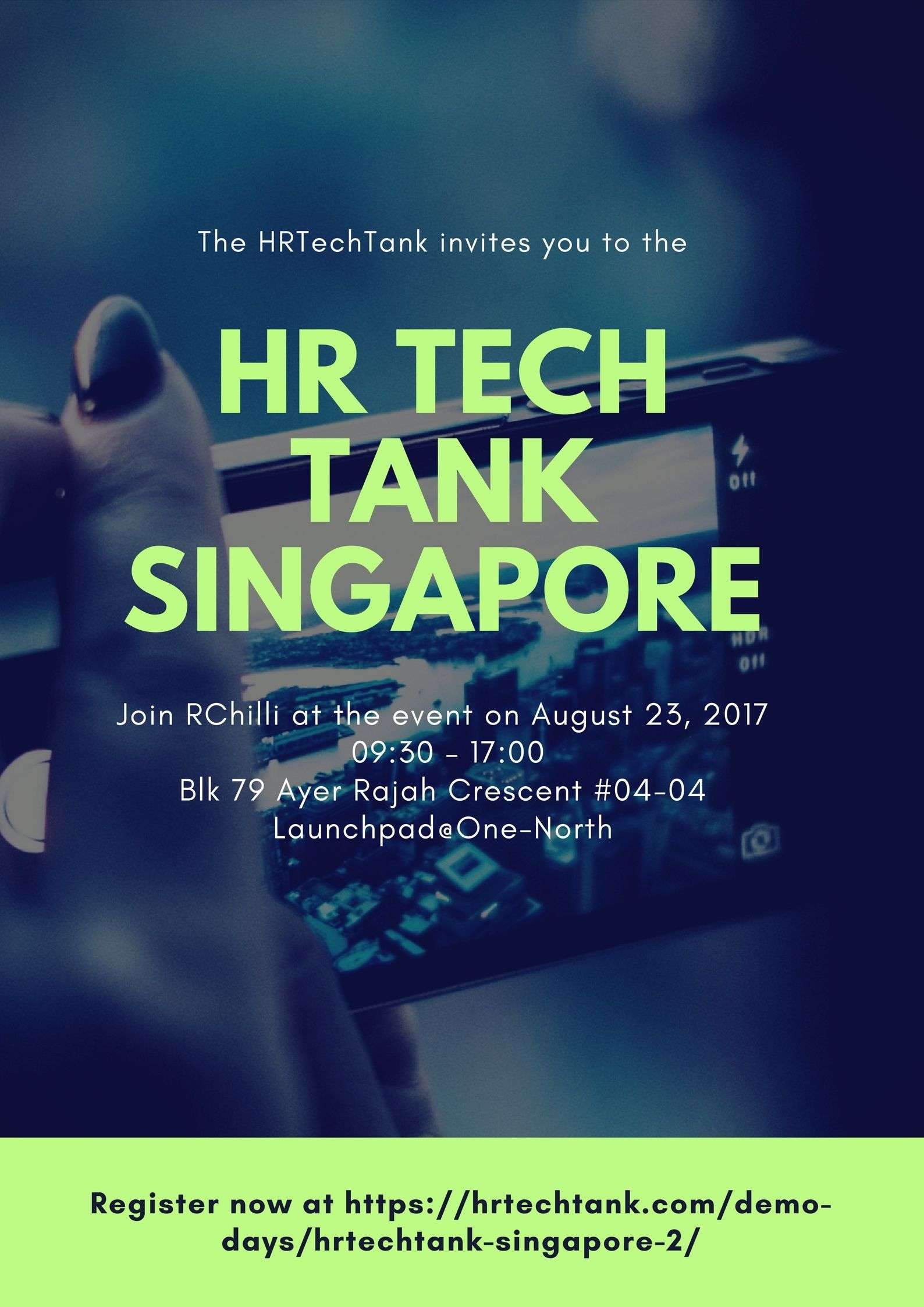 On August 23, 2017, HRTechTank is kicking off in Southeast Asia. The venue has arranged; entertainment is scheduled; Speakers and Sponsors are engaged and early adopters are ready to explore the new technologies.
The event is going to bring together:-
8 sponsors & partners
25+ speakers with many decades of experience and,
80 attendees; all thought leaders and community stakeholders!
The primary theme of HRTechTank Singapore is to Connect, Enlighten and Encourage the innovators in Human Resource Management and Recruitment software space, where you can learn how innovations and investments in new technology are leveraging the groundbreaking solutions to solve some of the 'HR' most important issues.
Events or Conferences are not a competition; not even a race or a game but yes, a real-time opportunity to gather with the brightest minds in HR space. Also, it is a full day of Keynotes, presentations, panels, and discussions on its opportunities, challenges, and best practices in HR technology.
Key Features of the Conference are:-
8 demoing companies on a variety of talent-related topics
Keynotes & Presentations from industry leaders
Networking over drinks, coffee and more!
The event ensures that the attendees can have a greater impact, not only on the actionable reforms, networking or engagements but also on the company's bottom line.
So, Folks! Be ready to attend this one-day event to gain insights on the modern HR challenges, what technology has developed to meet these challenges, and how to best leverage your investments in HR technology to achieve better outcomes.