How Can Recruitment Software Impact Your Business?
August 10, 2020 by Snehil Sharma
I believe in an ever-evolving job market; recruitment is a continuous process. HR and recruitment companies are always on the lookout for new talent. However, the growing need is to identify and hire more qualified, experienced talent that can significantly increase your business's efficiency. But the question here is, how?
Thanks to technology, we have the solution suitable and accessible for every company: Recruitment Software. With recruitment software onboard, HR professionals can automate their hiring processes and save time. There are many challenges for HR professionals while recruiting.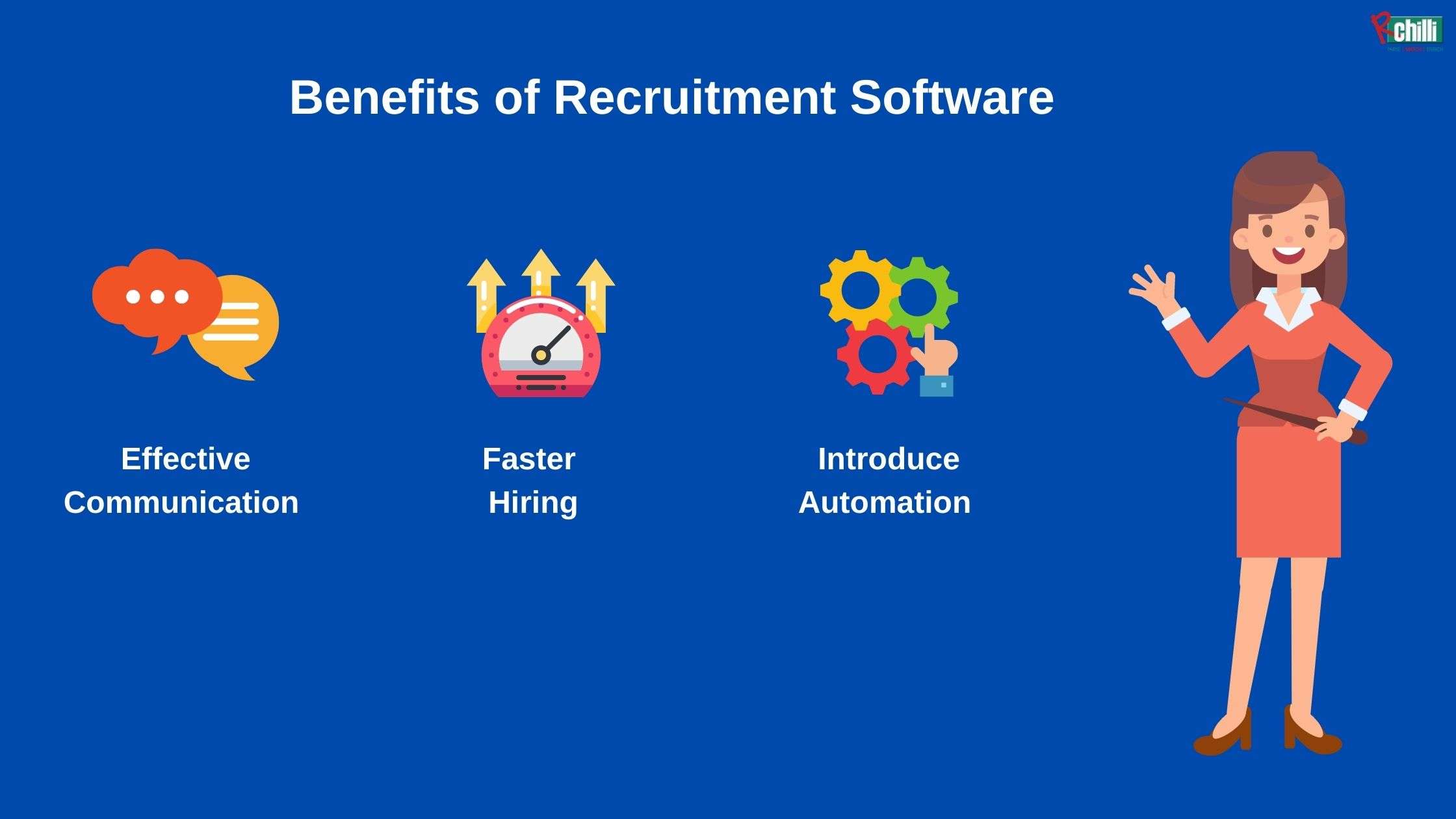 If you would like to know the solution to the challenges they face and what else recruitment software has to offer. Keep reading.
Challenges Faced By HR Professionals
1

.

Experiencing Lack of Collaboration
With the lack of immediate information flow between the teammates, they may find that a few teammates are handling the same task, which causes wastage of both time and money. In recruitment, it is necessary to cooperate with each other so that teams can coordinate and experience a streamlined workflow.
2. A Lot of Paperwork
HR professionals often find themselves filtering piles of resumes and job applications to find a perfect candidate. With no proper system in hand, it is exceedingly difficult to track all the resumes/CVs received. This will lead to a bad hire.
3. Manual Tasks
Recruitment processes take too much time when doing it manually that causes HR professionals to lose a perfect candidate. Manually handling all the operations will slow down your workflow and will also impact the candidate experience.
Benefits of A Recruitment Software
HR professionals have realized that if they want to survive in this competitive era, they must adopt the right technology so that they can quickly ease these hiring challenges by powering their recruitment processes.
1. Improve Communication
Using a recruitment software, HR professionals can stay updated on every task their team is handling. They can even update any information and make notes on candidates during every stage of the recruitment process. Digitally moving candidates through your recruitment process can help you to communicate with each other easily.
2. Speed Up the Recruitment Process
Applicant Tracking System allows to manage all recruitment needs and delivers remarkable results. A good ATS must have powerful resume parser software that can parse many resumes or jobs in a scalable manner. This will reduce the workload of HR professionals and can finish their process with a click. The team can access all the necessary information and can reach candidates anywhere at any time of the day. With the features like scheduling interviews, screening of candidates, shortlisting, and communicating with candidates through chatbots, HR professionals will save time and invest in other strategical tasks.
Would you like to know how you can speed up your recruitment process?
3. Automate Administrative Work
Say goodbye to tedious paperwork; now, HR professionals can easily automate their workflow, manage data securely and consistently. A resume parser helps HR professionals to filter out candidates' details from their resumes and store them in pre-designed fields. This allows professionals to select the relevant candidate who matches the job profile. A secure and reliable ATS creates a candidate base that makes it easy to filter out the candidates when a future opening comes up.
Recruitment software helps you to work smarter by allowing HR professional to automate their hiring process. An ideal ATS will not only increase productivity but also help you to streamline your process.
Would you like to know how our resume parser can enhance the functionality of an ATS? Schedule a call with us.