HR Tech Conference 2018 Recap
September 20, 2018 by Vinay Johar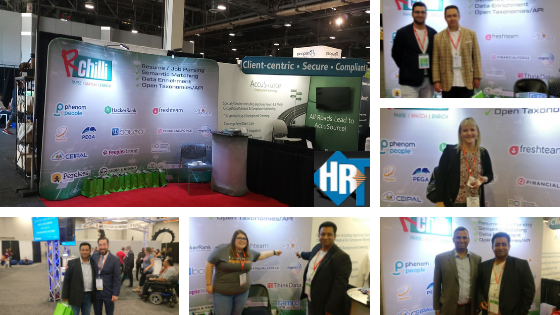 Once again, the world witnessed the grand HR Tech Conference in Las Vegas. It is a fantastic platform which gives you a complete snapshot of the HR technology market.
Thousands of IT and HR executives attended the conference and got an opportunity to meet and interact with thought leaders and HR professionals. All the sessions were jam-packed with senior HR executives, HR system leaders, HR generalists and software vendors.
There were more than 400 exhibitors who displayed their products and services. Startup pavilion was a separate section dedicated only to startups. It was great to see emerging HR technology companies talking about their products. Many companies launched new products at the event, and the attendees curiously inquired about these products. More than 100 product announcements were made by the companies.
Private product demos were also a huge hit. Around 20 leading HR tech software providers gave demos and provided an in-depth understanding of their products and services.
Presentations were a major part of this event. Everyone got a chance to listen to renowned leaders of the HR industry. Listening to their views and interacting with them was quite inspiring.
Let's talk about a few presentations which were loved by the audience:
Rita Mitjans delivered the opening keynote and touched the most-talked-about topic of diversity. She emphasized solutions to address unconscious bias. Her presentation gave wonderful insights upon how important it is to bring diversity in your organization and what we can do about it.
McKinsey & Company stressed upon the use of People Analytics to hire the best talent. It focused on the fact that human behavior matters.
AI and technology create the future of work, says Klaus Unger.
As the event revolved around the concept of 'HRTech & Women', we talked about the Top 7 Influential Women in HR Tech.
RChilli also exhibited in the event and received an excellent response from the audience. Overall, it was a great learning experience. We are waiting for the next year to come so that we can again gain experience at the world's largest HR technology expo.
Did you attend the event too? How was your experience?