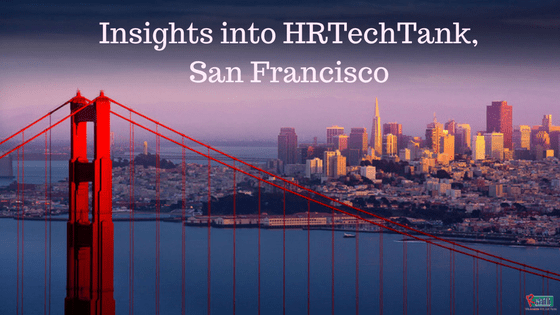 HRTechTank is one of the most awaited event in HR industry. This time, it took place in San Francisco on March 15. The event was joined by HR tech startups, strategic investors, renowned thought leaders and other HR professionals. It was a brilliant interactive platform as attendees came forward to create contacts and shared their ideas on latest HR innovations.
The event started with opening words from Taras Polischuk. It was followed by an insightful discussion on 'technology adoption in HR'. However, several startups gave product demos which took the spotlight. Let's talk about 8 HRTech startups who presented their products at the event.
It is a video platform which helps organizations in creating an engaging video job ad. An effective method of promoting employment opportunities, you will find quality talent through this strategy. You can also share this video on your website, social profiles and job boards to create a digital presence.
Fuel50 is a career pathing software which promotes employee engagement and retention. Employees can map their career path and connect with colleagues, mentors and coaches.
It is a cloud-based onboarding and engagement platform. Its Talent Application Platform is designed to integrate employees in your organization and fulfills all your needs related to HR onboarding and sales enablement.
XOR offers a recruitment chatbot solution which engages candidates by addressing their queries in an informative chat. An excellent solution for organizations who are looking at streamlining their recruitment process!
ZippyApp makes searching for job and recruiting easy. It is an effective solution for both candidates and employers and simplifies recruitment in service industry with its innovative technology.
A recruitment bot, VCV connects with candidates and takes their interview using voice recognition. This saves a lot of time of recruiters as bot shortlists candidates on their behalf.
A professional network for social impact, CariClub offers philanthropic leadership opportunities to young professionals. It partners with organizations to connect professionals with non-profit associate boards.
It is a platform which helps organizations attract quality talent through their own employees' network. An amazing method of hiring the right fit through employee referrals!
As RChilli is a partner of HRTechTank, its presence was shown by its CEO, Vinay Johar, who interacted with HR professionals and shared his opinions about HR marketplace and its future.
Want to be a part of HRTechTank next time? Head straight to Singapore in June.