Recruiters, have you started enriching Resumes?
May 24, 2016 by dev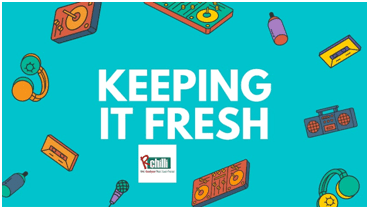 You have tons of resumes stacked in your old database and you've not accessed it for a really long time, what more alternatives do you have, to make any sense out of them again? This tough question, everyday companies has to go thorough and big-time Recruiters hiring for large companies.
How difficult it is today to search for updated information? Not that tough, really!
Internet has made our lives easier, simpler and faster. We can go places just sitting on the internet and fetch new information available in public domain. But is that possible for every single resume sitting on my database? Certainly not.
Humanely not possible seeing countless number of hours, one has to go through searching it and manual data entry is tedious itself.
Why would you not use technology to solve this hassle. Technology has been an enabler for HR but there's been a resistance amongst community, how to implement it right.
There's a way how technology meets the HR today. Digital revolution can solve many problems for Recruiters today. They can easily access someone's current location, place of preference, hobbies, cultural preferences and life priorities.
Now how to put the new information found in passive resumes, kept stale in the resume database. And for every single CV, it can be a long horrendous task.
We just thought of making it much easier for you and that's why we have Resume Enrichment.
We crawl the web to get you the most current information for applicant available online and then we even put that information on the missing blocks, mentioned in a CV.
How fantastic is that?
Let's have an example. Jude CV doesn't mention the job opted between 2012-2013 but the LinkedIn profile tells us, he was with a different company Ejax. This information is easily picked by the Rchilli add-on Resume Enrichment and new-found information is placed under the same category of fields (May vary depending on the interface).
This same piece of information can help Recruiters build the gaps on CV and engage the right ones. Information can be new employment, skills and accomplishments. Enriching your resumes also means keeping it current. Your old resumes usually miss the current job, city and roles taken up by the applicant now.
You may never know, how candidate's response to you, after enriching yourself with these facts. It also helps you to pitch the rights jobs after a long interval of time. Resume enrichment makes your old CV database work again.
75% of the workforce is passive in job search. It has been found highly desirable candidates aren't looking for jobs and it is a difficult challenge to engage them again.
Resume Enrichment can help you build an interactive relationship by putting up the missing information on CV.
Here's a classic read on engaging passive candidates via social media. Read it here.
On the same note I would like to share LinkedIn report on passive candidates which helps in recruiting them fast.
For all but the critical jobs, 75% of the people you want to hire aren't looking - they are passive candidates.
For critical jobs, 95% of the people you want to hire aren't looking.
A lot of people look for jobs, but most don't apply.
For your jobs, most of the people you want to hire won't find you even if they are looking.
Even if the people you want to hire find your job posting, they won't apply because the description is boring, demeaning and represents a lateral transfer, nor a career move.
The best people you want to hire are all highly satisfied with what they're doing now so you have to push and pull them out.
The best people find jobs everywhere – job boards, connections with former co-workers and involvement in professional networks.
Just about everybody will talk with a good recruiter.
Most recruiters and candidates talk about the wrong thing when they first talk.
When you contact people matters. Most people will talk with recruiters on Monday through Wednesday, but few will talk with them on Thursday or Friday or over the weekend.
To read the same post on LinkedIn, click here.
The Resume Enrichment is the best-selling Social Software in the market. Resume Enrichment make Recruiters take the advantage of social media to source applicants and make the most of it. The fact that it is the cheapest and convenient, makes it more easy for every Recruiter to adopt it.
According to Forrester Research, 30 million millennials have already joined the workforce and another 46 million are waiting list. Resume enrichment will surely help your clients, convince the candidates and make a move to accept the job.
With Resume Enrichment, you can get connected to thousands of passive job seekers instantaneously. The new-found information can serve you with interesting information which can leverage you greatest of returns.
Your old cv database can be the window to new opportunities and jobs. Be ready to witness the wow technology of recruiting that is Resume Enrichment. Come forward and build a recruitment platform that builds relationships with future employees using Enrichment.
Right opportunities strike at the right time with Resume Enrichment. What's yours say? Claim your trial here?