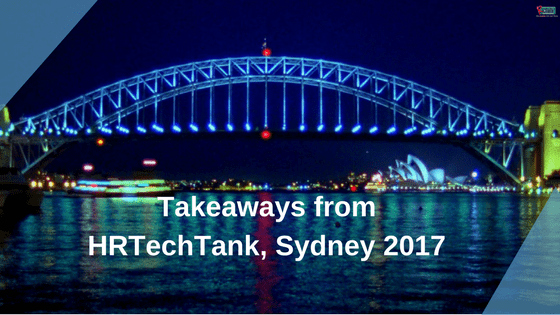 Sydney had the honor of having another major HR event. As expected, HRTechTank ended with a big success. The event witnessed a mix of HR technology start-ups and vendors, HR thought leaders and analysts, strategic HRTech investors and HR and Talent Acquisition executives. Always known for providing a remarkable learning experience, it saw participation from attendees in full fervor.
Many leading HR tech companies attended the event to present their products and services to thought leaders and investors. The event was an interactive platform where everyone came forward to share their ideas and opinions. The audience got enough networking time to know each other and build relationships.
The event went exactly as it was planned. It started with an introduction from HRTechTank team. A discussion was held on HR Tech Investment Trends and Sales Tactics, Industry trends, Partnerships and Alliances and future of HR.
Taras Polischuk, Managing Partner at HRTechTank, talked about why HR Tech matters. He emphasized on how HR dynamics are changing with latest trends like People Analytics, Employee Engagement, AI & conversational interfaces etc.
Chris Greenwood, Partner at PwC, talked about how HR is evolving with technology and will affect the future.
The main attraction was product demos given by upcoming startups namely Adepto, Gemini3, Enboarder, The Career Conversation, VideoMyJob, Colleago, TalkPush and Play2Lead. Each demo was quite intuitive and a knowledgeable introduction about products and services of the startup. A feedback panel was setup which comprised of many eminent personalities from HR industry.
RChilli, as a partner of HRTechTank, also attended the event. It was represented by its CEO, Vinay Johar, who shared his knowledge on changing HR marketplace and latest plugins which can transform the entire recruitment system.
To sum up, the entire event was quite insightful. It was an outstanding opportunity to learn what is coming up in HR technology and how it will shape up the future of HR industry. If you are looking forward to connect with investors, meet early adopters and influencers, then this is the right place for you.
Want to attend HRTechTank next time? Stay tune to know about its upcoming events.