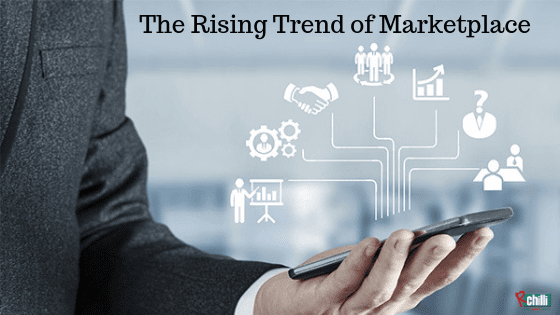 Would you like to know the potential of the marketplace?
An upcoming trend in the HR Tech market, marketplace is a solution to many challenges. This beautiful concept is evolving and bringing the HR tech industry closer.As an ATS/CRM, you can go to this platform to avail all the services you need. It is a one-stop shop where vendors and users come together to achieve their business goals.
Marketplace and Recruitment
Imagine you have a candidate's email ID, and you need to know more information about him.
What will be your plan of action?

You will search for multiple vendors who can provide this information.

The result is: you end up getting confused with numerous options. Also, you need to integrate separately with third parties.
This challenge gives rise to the need for a marketplace.
What Happens in a Marketplace?
As an ATS/CRM, you choose as many apps as you want to get the services you need. Thus, the platform saves you from the unnecessary struggle in finding the right vendor.

Vendors can also manage buyers in one place.
How Does A Marketplace Help?
Creating apps on a marketplace and allowing the users to view them can increase your clientele. Attract your customers and engage them without having them to leave the platform.
Have an innovative idea? Get all the technological solutions you need from the marketplace and start a community.
Avail the opportunity to build workflows and create a marketplace for your CRM/ATS.
Few Examples
You can buy HR apps at ADP marketplace. HR solution providers can also create their apps on this platform and promote them to 600,000+ companies.
Another popular example, Greenhouse provides an excellent opportunity to explore its capabilities. You can find apps in various categories such as Background Checks, Social, HRIS, Candidate Travel, Job Research, etc.
Get all the popular apps at BambooHR marketplace. It integrates with leading names such as Jobvite, Greenhouse, SmartRecruiters, etc.
RChilli is soon going to launch its enrichment marketplace. Are you interested to know more about it? Contact us for more information.