4 of the Best Customer Success Stories
October 31, 2018 by Lovepreet Dhaliwal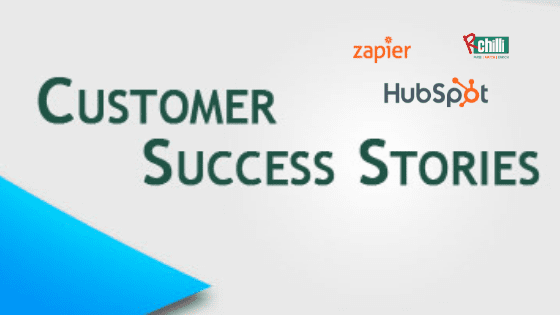 The formula to a successful business is happy customers. Taking care of their needs and ensuring their customer success should be a part of your business strategy. With a customer success strategy in place, you can maximize profits for your business.
Your business dealings with your customer should be perfect at every stage.
According to Customer Success evangelist Lincoln Murphy, "The majority of the revenue from your relationship with a customer happens post-sale."
Here are four best customer success stories.
1. Allied Dispatch Solutions Increased its Productivity through NewVoiceMedia
With the help of NVM platform, Allied Dispatch Solutions (ADS) can help its clients more efficiently. ADS CEO Anthony Royer acknowledges that NewVoiceMedia understood their solution well and assisted them in delivering their promise to clients on time. ADS now has an efficient contact center. The platform has improved the call quality of ADS CSS team and helped the company in predicting trends.
2. How HubSpot Helped Parlor Skis?
Because of numerous email threads, keeping track of orders was an arduous task for Parlor Skis. As a result, their sales were also getting affected. With the personalization feature of HubSpot, Parlor Skis could track and categorize orders effectively. This resulted in efficient product delivery to customers.
3. When RippleHire Chose RChilli
RippleHire's customers wanted the company to help them with their ATS. With the help of RChilli, they were able to deliver a fantastic user experience to their clients by using resume parser. Their clients could extract resume data into more than 100 fields which helped them in choosing the right candidate and closing jobs quickly. As their hiring quality went up, it resulted in high customer success.
4. How Hotjar Creates Databases with Zapier+Hubspot?
Hotjar uses Zapier to reduce manual work and boost its productivity. Zaps connect the company's CMS, HubSpot and its billing programs with GoogleSheets. The company can now build efficient workflows which saves time, resulting in more productivity.
Jonas Stanford, Director of Customer Success at Unbounce says, "Customers are not paying for your product, they are paying for their outcomes."
RChilli also ensures to provide the best of recruitment analytics services to its customers to ensure their customer success.