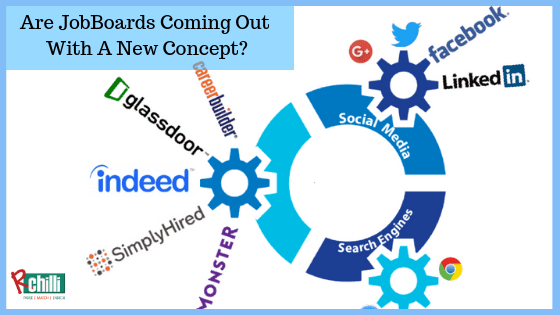 It's been quite some time that I am reading about the death of job boards.
Yes, that's the phrase which has become so popular that many HR Tech leaders and professionals have discussed it. Some are of the view that job boards are left with a little value while some believe that they are just undergoing an evolution.
I believe it is a transformation phase for job boards and I am going to talk about a few possibilities which bring out a new concept for job boards.
A Job Board as a Career Portal
The objective of a career portal is to provide courses, content, information about events and job opportunities related to a specific industry. Users visit this portal not just for job postings but to avail various services relevant for their career. When a job board takes the shape of a career portal, it collects the user data for engagement and offers them the right opportunity at the right time.
A Job Board Promoting its Jobs
This job board promotes its job postings across different channels and gets the applications. The objective is to post the jobs outside the job board by including a banner advertisement, a promoted tweet or using an email campaign.
This job board takes help of recruitment aggregators who pay for applications and traffic. The main focus is to drive traffic to its partners to boost its click revenue. This concept relates to pay per post. Its only limitation is that the control resides with the job provider and not the job board.
A Job Board as a Recruitment Consultant
Offering a resume screening service will surely get a good response from employers. This will also build trust, and the employers will feel confident that they will get a return on investment.
A Job Board Moving Towards Social Media
LinkedIn is another way of getting the candidate database. There has been a debate about LinkedIn being misused by small niche networks. However, seeding a social network can be a hard task for a job board in terms of transition.
This evolution is giving a new face to job boards. Technology will continue to play its part and help job boards in providing a positive experience to both recruiters and candidates. Not forgetting the numerous benefits of a resume parser, job boards can drive maximum benefit from the same even after entering the transition phase.