Achieve a Higher ROI with RChilli + PeopleSoft Integration
August 19, 2020 by Vinay Johar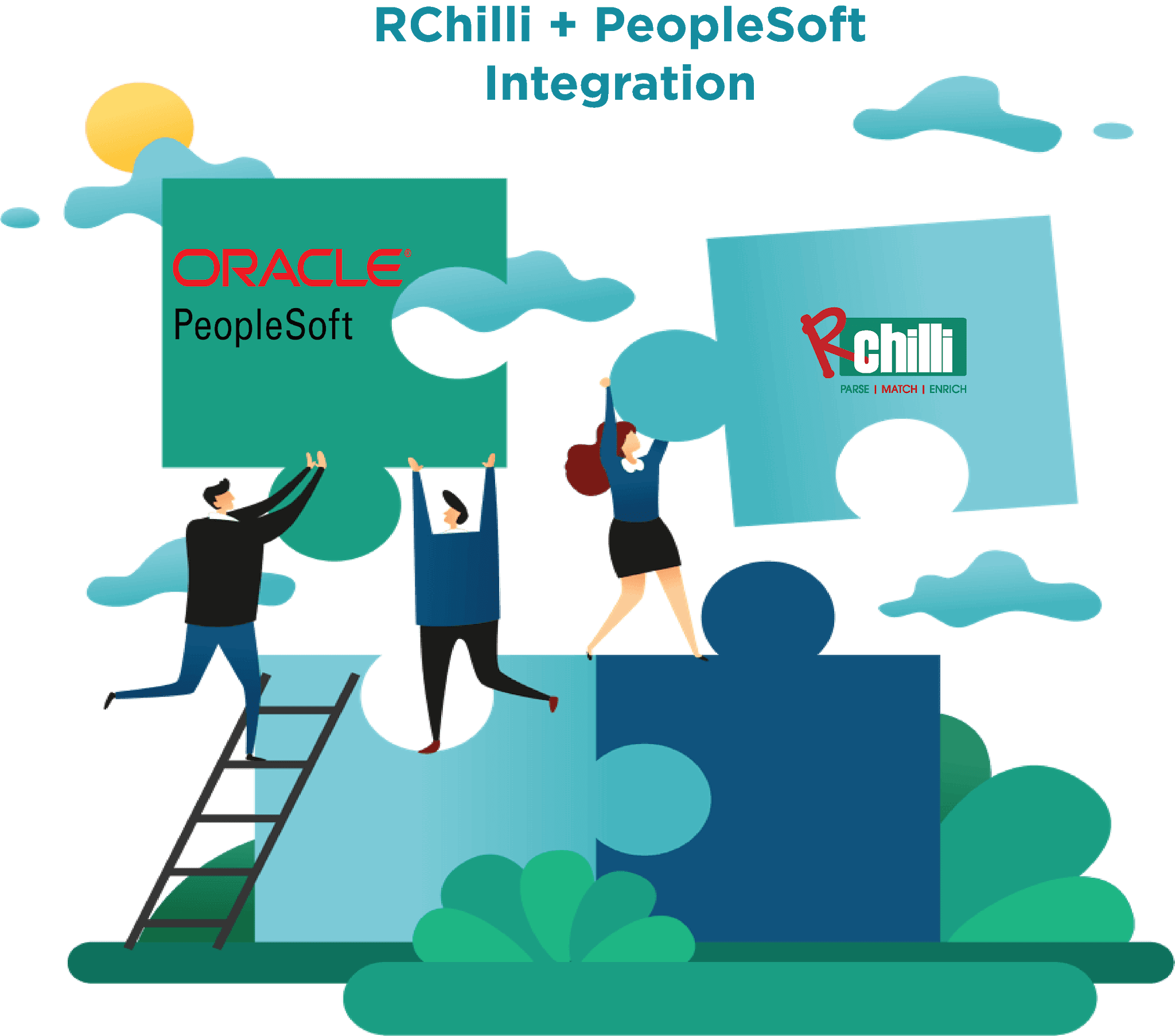 Let me help you in deciding why you should stop by and read this article.
If your answer is 'Yes' to the following three questions, we have some important information for you here.
Are you using PeopleSoft as your ERP software?
Are you looking for an improved candidate experience?
Do you want to achieve a higher ROI?
If yes, you can bring a remarkable change in your recruitment process through RChilli + PeopleSoft Integration.
Let me bring into your notice that RChilli is a proud partner of Oracle for PeopleSoft HCM 9.2. With this unique integration, RChilli can help the customers of PeopleSoft automate their recruitment process with its resume parser. The resume parser extracts the resume data and automatically saves it in PeopleSoft HCM.
Benefits of RChilli + PeopleSoft Integration
This partnership aims at delivering an exceptional experience to the users by helping them achieve a higher ROI.
Amazing Candidate Experience
Imagine if you could enhance your candidate experience by up to 85%!
Sounds wonderful, right?
You will agree that the candidates avoid filling up lengthy applications. How can you shorten your application process? With RChilli's resume parser, the candidates only need to upload their resume. RChilli will fetch the data from their resumes and automatically save the entries in PeopleSoft HCM 9.2. This will save the time of candidates resulting in fantastic candidate experience.
If you are receiving resumes in multiple email inboxes, RChilli can parse them and save the data in PeopleSoft HCM 9.2.
You can parse multiple resumes in one go in a scalable manner. Upload all the resumes and get their data saved in PeopleSoft HCM 9.2.
What's Exciting About this Integration?
The unique part about this integration is that our resume parser can be easily integrated with PeopleSoft HCM 9.2 without any complexity.
RChilli is known for offering easy integration through its intelligent solutions. With this new module, you will be surprised to see how quickly it can integrate with PeopleSoft in less than a day.
How Can RChilli Act as a Pillar in this Process?
Are you wondering how you can enhance your candidate experience through this integration?