COVID-19: How is HR Technology Responding to it?
April 22, 2020 by Navjot Kaur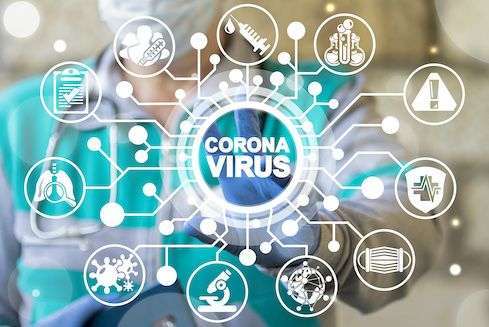 Coronavirus came without warning and put an immediate impact on our lives. It is a fact that we were not prepared for this. Work has been affected. We all are working from home, but we still see disruption in our work.
However, we are trying to bring our life at a regular pace. And in this situation, HR technology plays a crucial role in stabilizing the situation. When it comes to recruitment, there is an increase in demand for professionals in specific industries during this pandemic e.g healthcare, pharmaceutical companies, essential service providers such as supermarkets, gas stations, etc.
AI can help in finding the right talent, even when we are working remotely.
Read this article to know how AI and HR technology can help you in finding the perfect candidate even while doing remote work.
Hiring is undoubtedly affected during this pandemic. With offices shut, it is impossible to follow all protocols of a recruitment process. Some organizations are working from home, while some are working with less staff. This is affecting the overall productivity.
What if you adopt a solution that can speed up your recruitment process? I am talking about a resume parser. It is one of the recruitment analytics solutions that can help in targeting the right candidate by extracting candidate information from resumes and saving the same in data fields. These fields can be classified as education, experience, skills, contact details, etc. With structured data readily available, it is easy for hiring managers and recruiters to shortlist candidates. As a result, they save a lot of time and effort.
How would you interview a candidate when your office is closed? With complete lockdown in most of the countries, the best way to assess the capability of a candidate is video interviewing. It is a perfect method of reading the body language of candidates, their pitch tonality, and how they react to a specific situation. An amazing feature of this technology is that you can record the video and watch it later to judge the candidate.
Now, the candidates have not visited your organization. How would they know that in what kind of environment are they joining? Well, take the help of virtual reality. It doesn't matter where they are staying, but they can take the virtual tour of the organization and get familiar with the work culture.
We are sailing through a testing time. But this too shall pass. It becomes more critical to adopt HR technology and do better recruitment.