Key Takeaways from HRTechTank, Singapore 2018
June 13, 2018 by Admin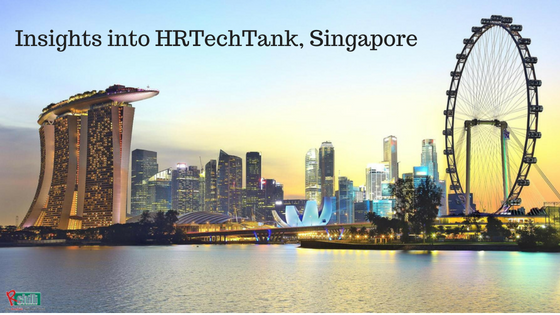 A perfect opportunity for building networks, HRTechTank is organized every year in various countries across the globe. Having taken place in Singapore on June 7, 2018, it was a big success. The primary attendees were strategic investors, thought-leaders, HR professionals and talent acquisition executives. The event provided an exceptional experience for everyone. It was a mix of learning, knowledge-sharing, and interaction.
Many startup companies came up and gave a demo of their products, services or solutions in front of an expert panel. After each presentation, the expert panel conducted a Q&A round which gave more insights about the product to the audience.
HRTechTank started with a panel discussion on technology adoption in HR. Ilonka Jankovich, Managing Partner, Randstad Innovation Fund, gave a keynote presentation on Corporate Venture Capital and Partnering. She talked about the role of Randstad innovation fund and emphasized upon benefits of a corporate venture capital investment.
James Hewitt, Strategy Lead, IBM Watson Talent, shared insights about how to sell to HR and also acted as a moderator for the startup demo sessions. The companies who participated were VCV.ai, Traitquest, Gnowbe, Pymetrics, Rankefy, and Talenox. Each startup talked about its company and solutions, and each demo was worth attending.
Lovepreet Dhaliwal, President-Sales, RChilli, was a keynote speaker at HRTechTank. He gave a quick introduction about the company and its solutions. He emphasized that the purpose of attending the event was not funding or meeting investors but looking for partners whom RChilli can bring on board and help them to reach the industry. Another major attraction of his presentation was the announcement of a new platform which will take place in HRTech later this year.
Overall, the event provided a unique learning platform for all the attendees. In between the sessions, they got enough time for networking and building contacts. The best part about the event which everyone appreciated was that everything happened as per the plan.
Looking forward to attending such HRTech events? Click here to know about the details. It will be a fantastic opportunity to get connected with HR professionals and interact with influencers and early adopters. Are you ready for it?