Money is in the People For New-Age HR Startups!
October 26, 2016 by dev
Topics: HCM, HR, HR Analytics, HR Stats, HRD, HRstartups, Predictive Analytics, SMB HR Challenges, Staffing, Talent Acquisition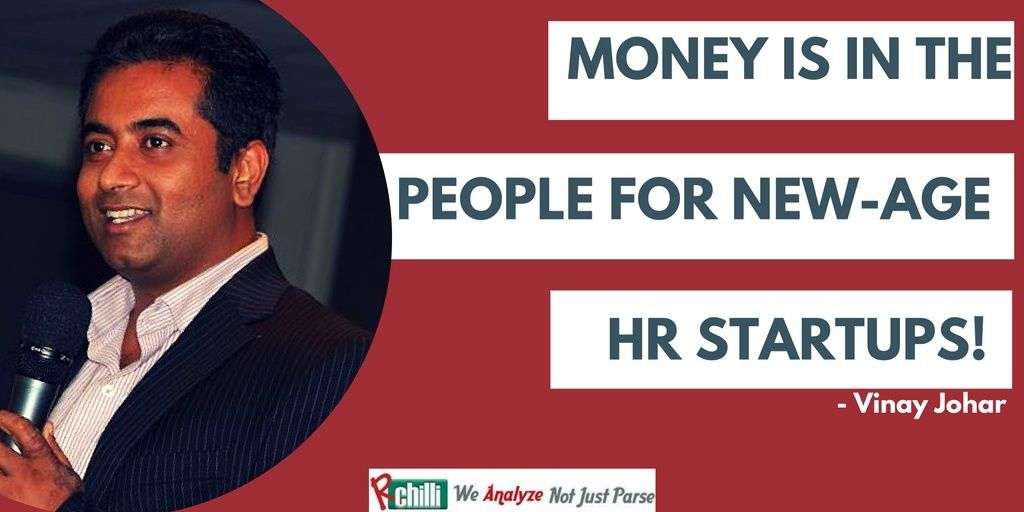 The success of HR startups like Talview, PiQube, Zeta , Belong , Mettl are bringing in better methods of Recruiting. Almost 235 HR startups have had in 2015 and capped $50 million in investment only. For 2016, the numbers have multiplied manifold, and 2017 looks promising.
Companies using analytics in Recruiting are increasing at a rapid rate and helping people grow within the organization. Marico, FMCG giant, uses video interview tools to scrutinize candidates for their sales team. The new breed of tools allows companies to shift away from the laborious and unscientific processes. Job sector being broken and companies still using the old systems attract opportunities for startups.
According to recent survey by Mercer published on SHRM, the top five implementation challenges are:
49 percent said they found it difficult to define the future state of the HR organization to support new roles and responsibilities stemming from human capital management (HCM) implementations.
44 percent cited the need for customization, which added time and expense.
37 percent said they had challenges developing and running reports and analytics.
29 percent said the internal team lacked knowledge of and experience with HCM technology.
28 percent cited internal resource constraints, such as "not having enough people to pull it off."
Surprisingly, only 18 percent of respondents felt they overcome their challenges -added Katherine Jones, Ph.D., a partner and director of talent research for Mercer.
It is clearly as per the survey; the biggest challenge currently is people, not the systems. Today, HR analytics is being used both for active and passive candidates, assisting with onboarding, training, engagement, predicting retention, attrition, and performance rates.
Data Mining, Machine Learning, Hiring channel mix modeling, Cost modeling and People analytics are five of the HR Analytics terms you should know as per Talentculture post. Analytics help teams work in tandem towards organizational goals and strategies. Companies increasingly have delved into big data and its allied world to extract the best for HR.
Let's have a close look at critical issues of Human Resource Management through infographic published by VISIER.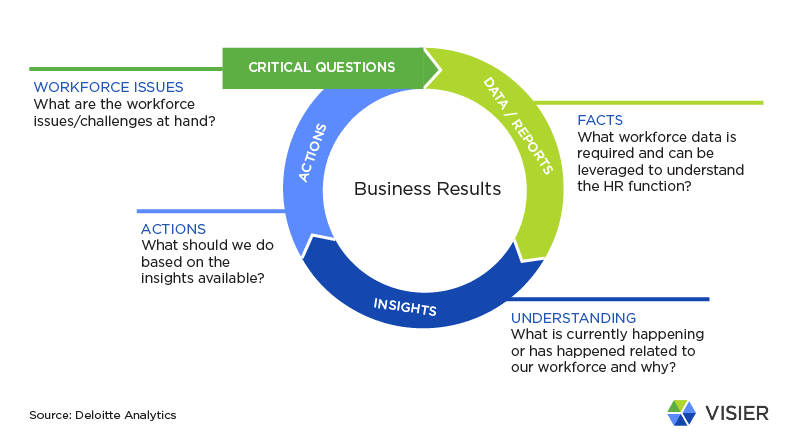 Big data definitely helps smarter hires, says Cynthia Tan, Group Head of Human Resources of Oversea- Chinese Banking Corporation Limited (OCBC) in Singapore. In words of Tan, people analytics is the use of data and analytical methods to provide insights for more evidence-based decisions about people, relationships, processes, and their impact on an organization. Only 14% of global companies have done any statistical analysis on employee data and with mere 4% achieved the capabilities to perform "predictive analytics" on their workforce.
SKILL GAP amount to significant top barriers to an adoption of the people analytics within companies. People analytics will help them to retain better and develop the talent force they have. The use of data and analytics will complement the traditional role of HR department.
Are you ready for this gruesome talent-war? Well, check how RChilli is making the difference here!