IIT Bay Area Leadership Conference 2023- Redefining Tech's Future
August 24, 2023 by Aanchal Sharma
Come September 16, 2023, and it's that time of the year when the industry and academic luminaries, business leaders, philanthropists, engineers, disruptive startup founders, and investors, gather to share and receive industry knowledge in a power-packed one day program.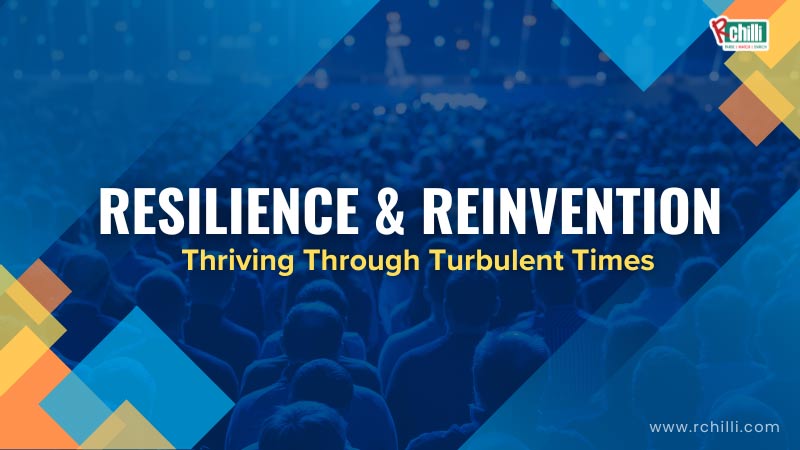 Resilience & Reinvention- Flagging off the event with this theme, is the IIT Bay Area Leadership Conference 2023 in Santa Clara Convention Center. The event plans to embark on a journey that transcends the ordinary.
Picture this: a world still reeling from the aftershocks of a global pandemic, grappling with inflation, and bearing witness to conflicts far from home. It's a landscape marked by economic ebbs and flows, where the mighty giants of startups face valuation dilemmas.
But here, amidst the chaos, emerges a conference with a mission - a mission to equip you with the tools not just to survive but to thrive. It's a theme that resonates deeply in today's world - Resilience & Reinvention - two pillars that will hold you steady as you navigate the tempestuous seas of our times.
A Gathering of Visionaries
The West Coast's largest IIT networking event, open to all tech professionals, brings together a stellar lineup of industry veterans, visionary investors, company founders, and trailblazers. Get inspired by the stories and visions of the panellists who are ready to share the podium and show you that resilience and reinvention can lead to remarkable success.
Speakers Lineup
Founder and CEO, NVIDIA
Twenty-five years ago, Jensen Huang embarked on a journey to revolutionize the world of computer graphics. Alongside Chris Malachowsky and Curtis Priem, he founded NVIDIA. Their invention of the GPU in 1999 not only sparked the growth of the PC gaming market but also redefined modern computer graphics. Today, NVIDIA's GPUs power not just gaming but also modern AI, serving as the brains of computers, robots, and self-driving cars. Jensen's story is one of relentless innovation and adaptability.
CTO /President Expedia Product and Technology
Rathi Murthy is a seasoned technology leader known for building, developing, and transforming teams. Her history is marked by driving innovation at a global scale and fostering win-win relationships with partners, stakeholders, vendors, and customers. Her journey embodies the essence of resilience, demonstrating that even in tumultuous times, exceptional leaders can thrive.
Chief Product and Technology Officer, Abrigo
Ravi is a dedicated leader who excels in constructing highly autonomous teams that, in turn, craft exceptional products. He finds immense joy in his role, continuously learning from these experiences, whether it involves recognizing and nurturing outstanding talent or understanding that there's no one-size-fits-all formula for team building. He firmly believes that each organization and the products they develop possess unique characteristics, and to elevate them to the next level, one must comprehend the very essence of the organization's DNA.
CTO, Innovator and Intrapreneur, Infogain
Tyson, a seasoned technology and strategy leader, has earned a well-deserved reputation for spearheading innovation within multibillion-dollar technology portfolios and successfully launching highly profitable entrepreneurial ventures within large-scale corporate environments.
In his professional endeavors, Tyson consistently portrays himself as a trusted leader, a visionary technology strategist, and a perpetual learner who stands out for his ability to devise solutions to intricate challenges. He is widely recognized for his role in reshaping the market landscape through the introduction of groundbreaking products, services, and capabilities that swiftly drive global growth.
RChilli Exhibits at IIT Bay Area Leadership Conference 2023, September 16, 2023!
As a frontrunner in the field of human resources technology, the team at RChilli is excited to showcase the cutting-edge offerings that redefine the hiring landscape. Watch our industry experts highlight the multilingual parsing solution, which streamlines the resume screening process, and delve into the transformative potential of our AI-powered tools.
Witness how our parsing solution empowers organizations to conduct objective-based hiring. Additionally, our AI-powered solution takes candidate experience to new heights by enabling one-click job application.
That's not all. In our commitment to advancing HR Tech, we bring to table data migration and data reprocessing, ensuring that your hiring data remains accessible and up to date. Furthermore, our innovative RChilli Candidate Recharge (RCR) is set to revolutionize the way you engage with potential talent.
Join us at the conference to explore these game-changing solutions, and let's shape the future of hiring together!