RChilli Quarterly Accomplishments
July 30, 2021 by Snehil Sharma
We all begin a new quarter completely inspired, don't we? A new quarter represents new opportunities and a second chance to improve. With this inspiration in mind, we are ready to achieve new milestones for our next quarter.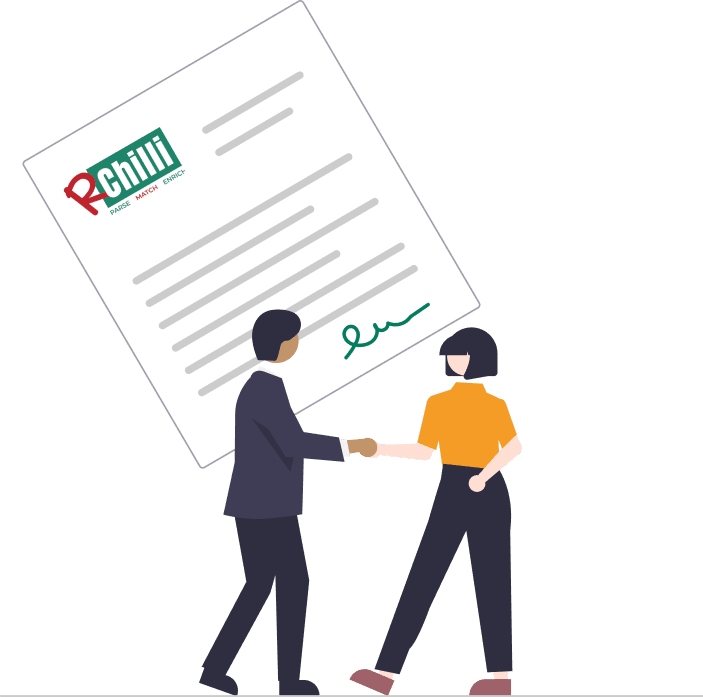 In the last quarter, RChilli has brought many new changes and new launches. Let's rewind a few days...
First, let's talk about business:
RChilli has introduced a data migration service that will seamlessly migrate the data of your new clients to your ATS. As a result, you can now quickly onboard clients.
With this unique plugin, RChilli can help the customers of PeopleSoft automate their hiring process with its resume parser. It will also help them to provide a positive candidate experience to their applicants while submitting resumes.
RChilli had recently announced its availability on the Salesforce AppExchange. It empowers customers to speed up their hiring process by automating the process of extracting applicant information from resumes and storing it in the Salesforce platform.
We are consistently supporting our clients to get remarkable results through our intelligent solutions!!!
The value that drives RChilli to underscore its commitment is 'Success.'
S - SUPREMACY AND VISION
We ensure to create an environment for our employees where they can learn, grow, and excel.
U - UTMOST HONESTY, FAIRNESS, AND TRANSPARENCY IN OUR ACTIONS, WORDS, AND THOUGHTS
An open and inclusive environment with everyone's unique contribution brings similarities between our actions, words, and thoughts.
C - CUSTOMER DELIGHT AND CUSTOMER LOYALTY
RChilli promises to provide an incredible experience to its customers by keeping ourselves future-ready and offering timely and assured services.
C - CREATIVE AND INNOVATIVE
We aim to build world-class innovative products and solutions and make sure that we use creativity to solve critical problems.
E - EMPOWERMENT, RESPONSIBILITY, AND ACCOUNTABILITY
We stick to our commitments and ensure they meet our lead expectations on time. RChilli loves to fulfill its promises on time.
S - SUPPORTIVE FAMILY CULTURE
In RChilli, everyone is part of the 'family.' Apart from celebrating everyone's success, we make sure to stand by each other in tough times.
S - STRIVE FOR BEST AND SUCCESSFUL
We follow 'Be Humble, Be Nimble.' RChilli always focuses on aiming high, thinking big, and taking risks.
RChilli shares an amazing relationship with its customers. Currently, we are serving 1600+ customers in 37+ countries. We feel proud to work with many Fortune 500 customers such as Phenom, GR8 People, impress.ai, Wipro, and many more. To know more about our intelligent solutions contact us.