Simplify Data Migration in Oracle With Answers To a Few Questions
September 29, 2023 by Aanchal Sharma
Whether yours is an enterprise company wanting to enhance the data-driven hiring process, a budding startup seeking a robust feature suite, or a company simply wanting to put the recruitment process out on the spreadsheets, there can be innumerable reasons to consider transitioning from an old CRM to a new one.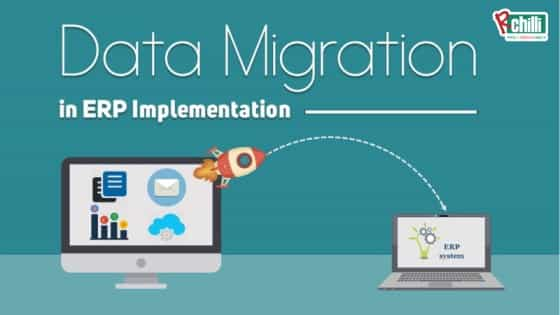 With these advancements in a company's recruitment process comes a set of challenges. An enormous number of tasks are involved before shifting to a new CRM, for instance, deciding the new CRM, configuration, and training the team.
During all these complicated processes, an important aspect is often overlooked. Historic or legacy candidate data can, during the shift, often get lost in the move. This data can be a highly valuable component to a company, and ignoring the data migration process can result in losing potential candidates.
At RChilli, we understand that data migration can be a fundamentally difficult task. Simply put, every applicant tracking system can be different, and transferring data from one to another can be a tiresome task. RChilli's data migration service offers a seamless solution to users who want to transfer data from legacy platforms to their current system. This service ensures a smooth migration process, free from technical glitches while enhancing and enriching the data using advanced Resume/JD parser technology.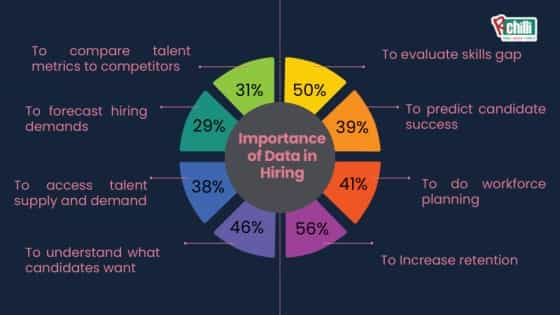 By mapping the data according to the new data location, RChilli's solution provides a comprehensive analytical report after thoroughly evaluating the migrated data. Having successfully migrated candidate data for enterprise companies, we've analyzed a few specific questions that, if the recruiters ponder upon, can help them migrate candidate data successfully.
We've broken down and outlined these queries into segments, beginning with:
Points You Should Ask Your Team:
What do you need the historical data for? Some companies require historic data, like what profile a candidate applied for. Others would, however, need the data for prospecting. It's essential to know how extensive the migration process would be to make the right decision.

What legacy candidate information is important for your company to look for?

What old candidate information is there worth leaving out?
Things You Need To Confirm From Your Previous CRM:
Do you seek payment for data export? A few companies or CRMs charge a fee to allow data transfer.

Is there a restriction in terms of the data to be exported?

Is there any format in which the data can be exported?

How long does it take to provide the data?
Things You Need To Confirm From The New CRM You're Migrating To:
Will the migrated data sync easily with the new system?

Will the migrated data somehow affect data reporting since different CRMs use different data structures?

Is there any part of the data you'd be responsible for transferring?

Is there any specific field you'd want to transfer, and whether the new CRM allows that?

Does it allow data transfer in the format supported by the old ATS?
How RChilli Helps In Seamless Data Migration For Oracle Recruiting?
The common migration activities RChilli carries out as part of the data migration process includes migrating data of candidates, employees, contacts, jobs, users, companies, a list of skills, background check, and more.
Migrate Resume Parser Data
With RChilli, source data can be easily parsed and migrated, including any custom fields required for the target database. This means that not only will the parsed data be transferred, but any additional fields specific to your target system will also be included in the migration. The resume parser fields that RChilli migrates include address, experience, languages known, licenses and certifications, and more.
RChilli's Job parser is designed to efficiently parse source job data, including any custom fields required for the target system. The categories of job parser data include job location, profile, code, experience required, contract duration, salary offered, notice period, certifications, and more.
Taxonomy/List Of Value Mapping
RChilli offers the latest taxonomies and lists of values for Degrees, Skills, Institute, and Job Profile, which can be seamlessly migrated as required. By referring to the header details of the RChilli taxonomies, the data for these headers can be easily migrated to the corresponding target database headers.
RChilli's Enrich application allows you to access candidate data from multiple channels, such as Full Contact, Twofer, Lusha, and others. The information that can be sourced includes current employer, location, job title, list of skills & values, and background check.
Final Thoughts
Having a set of questions is important, for it enhances the likelihood of a successful data migration. Invest some time in thorough research for data migration services companies, leverage the resources, and maintain the efficacy of your recruitment team's hiring ability with updated candidate data.