Top 3 Case Studies Showing AI Power in Simplifying Recruitment
July 28, 2020 by Lovepreet Dhaliwal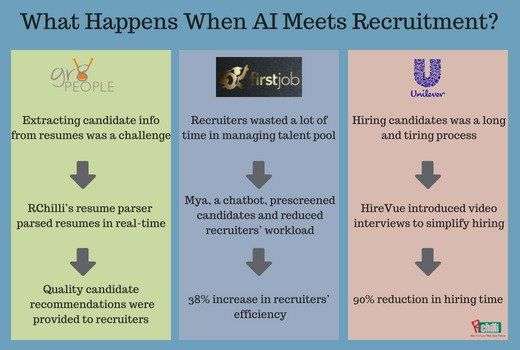 I remember that a decade ago, we considered recruitment to be an industry which could rise only with the help of humans. HR managers and human resource department were solely responsible for hiring candidates. However, I have seen this trend changing over the last few years with artificial intelligence planting its roots in the recruitment system. This is an area where humans are availing the benefits of AI to reduce their efforts and accelerate the recruitment process.
I would like to point out how impactful AI can be while hiring the best fit. Check out the case studies of a few companies which show the potential of AI in bringing a revolution in the HR department.

CHALLENGE: Providing quality candidate recommendations to recruiters was the focal point of the company. They needed a solution to extract candidate information from resumes into fields created for skills, education, experience, qualifications, contact details and much more.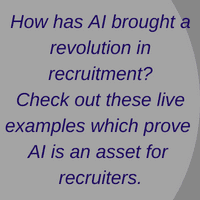 SOLUTION:
RChilli's resume parser helps the company parse resumes of any document format, be it pdf, rtf, doc, docx, html.

Bulk upload makes it easy to parse resumes on a large scale.

Real-time parsing helps in providing quick candidate recommendations to recruiters.
RESULT: As a result, the company saw the following changes:
A consistent and scalable mechanism.

Quality and relevant talent recommendations.

The

application process became easier

for candidates as well as recruiters.


CHALLENGE: An online recruitment firm, recruiters at FirstJob were preoccupied with managing talent pool and could not pay attention to interviews and closing offers.
SOLUTION:
They introduced a chatbot, Mya, to their system.

Mya can communicate with numerous candidates at once and ask them pre-screening questions.

Half of a recruiters' job is automated as this chatbot answers candidates' questions and alerts them when a job position is filled up.
RESULT: As a result, the company sees the following changes:
An increase in recruiters' efficiency by 38%.

Up to 75% of the qualifying process is automated.

An increase in job engagement process by 150%.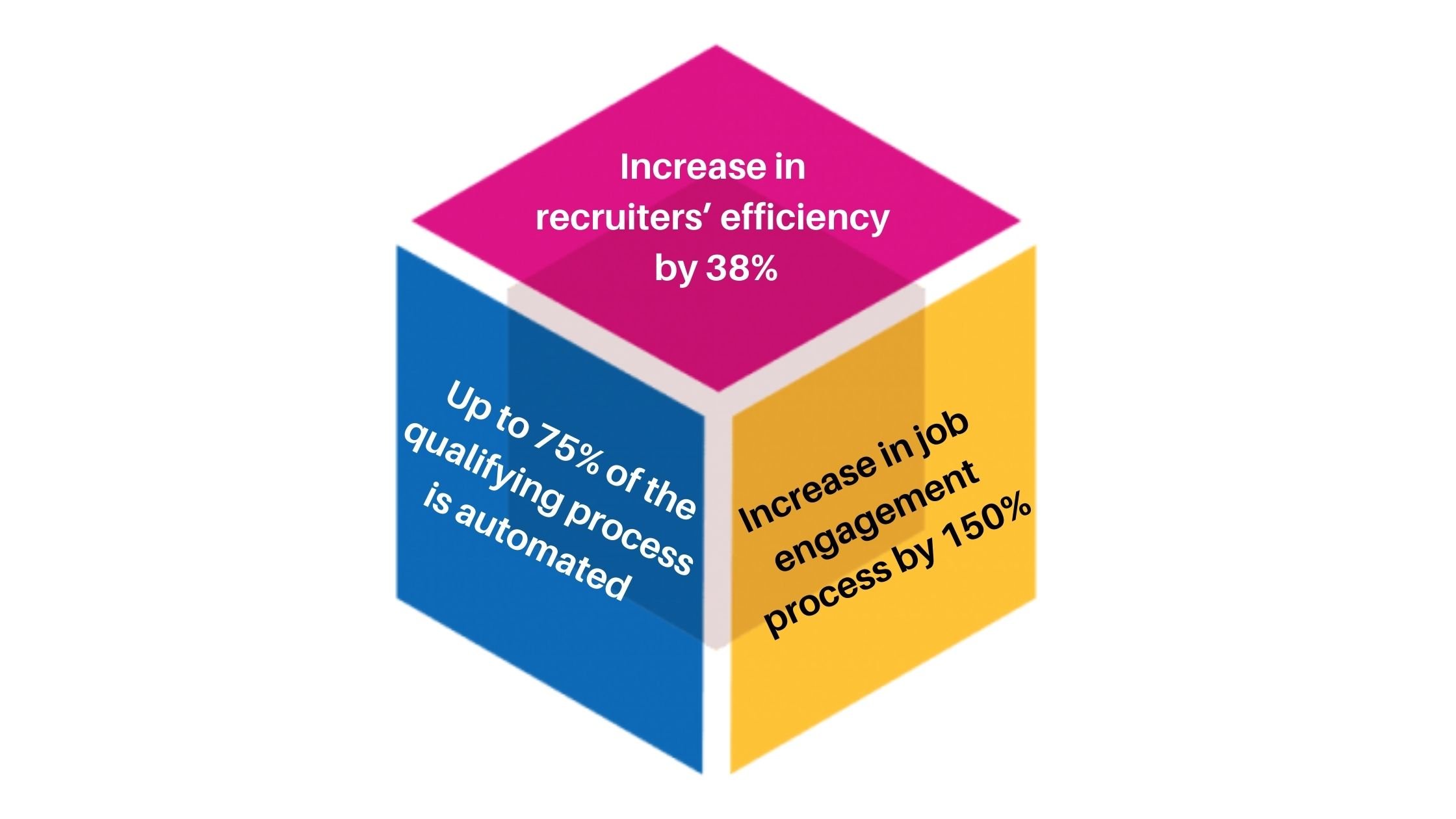 CHALLENGE: Unilever took 4-6 months to recruit 800 candidates from 25,000 applications. The team was following the traditional process of screening candidates on phones and doing manual assessments. A big change was much awaited!
SOLUTION:
HireVue introduced video interviews to promote and engaging candidate experience.

HireVue assessments are also able to filter around 80% of the talent pool.

This is done using data points such as body language, facial expressions, etc.
RESULT: The results are fantastic:
90% reduction in hiring time.

16% increase in diversity hires.

£1M annual cost savings.
Do you find these studies interesting? What are your thoughts on AI and recruitment? Share with us.