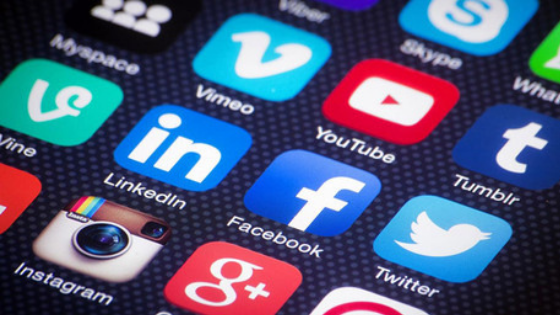 What's your take on social recruiting?
It is a trend commonly used by recruiters to hire the best fit. The popularity of social media makes it the first choice of recruiters while looking for potential candidates. It is an excellent platform to know the candidates before you interview them.
However, social recruiting needs strategies and a proper plan in place.
Seems like you have to make a lot of effort?
Let's make your job easier. Check out these five popular tools which help you take advantage of social recruiting.
1. Facebook
Facebook is a popular social media platform across the globe. A perfect way to promote your brand, you can create your company's Facebook page and post jobs. Tell your connections to share the same post with others so that it becomes visible to more potential candidates. You can also share videos of your workplace and employees so that candidates can get a peek into the environment of the company.
2. LinkedIn
LinkedIn gives you an option to choose a targeted group. A premier networking tool, it is popular for making professional networks. Recruiters prefer this platform to look for quality talent whereas candidates like it for providing the latest jobs in the market. You can also use LinkedIn to promote your content through regular posts and give a boost to your brand.
3. YouTube
What is more effective than promoting your content visually? YouTube helps you target millions of viewers.
Over 400 billion videos are viewed every day on YouTube.
Take this opportunity to introduce your company to the candidates, talk about your work culture and job openings. Give an insight into the workplace where the candidates will be working. This platform is the right choice for finding the right talent.
4. Twitter
It is all about writing the perfect tweet. Write the best content in a 140-character tweet. Talk about your company, the latest job openings, products, and updates. Apart from your company's Twitter page, you can open a separate account only to promote job posts.
5. Instagram
A perfect place to hire people who are proficient in visual arts. Employers can get a feel of a candidate's work before hiring them. A picture can talk a lot about the skills of a candidate. It is an engaging platform where you can promote your brand through pictures, captions, and videos.
Technology can promote social recruiting to help recruiters simplify their recruitment process. At RChilli, we are soon coming up with an enrichment marketplace where recruiters can verify provided candidate information such as phone number, email, etc. and get candidate-related information like social information, company related information. Contact us for more details.