Top 9 HRTech Events of 2019
December 23, 2018 by Imrinder Singh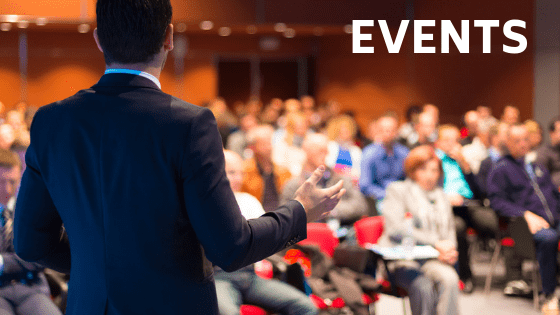 It's the year-end. As we are saying goodbye to this year, we are doing a quick recap of what happened in these 12 months. But along with this, everyone is keen to know what lies in the year ahead and what is there to look forward?
There is a constant evolvement going on in the recruiting industry. Here we list top 9 HRTech events of next year which will give you takeaways to enhance your business.
1. Social Recruiting Strategies Conference (#SRSC)
Date: Jan 30-Feb 1, 2019, San Francisco
This conference will focus on data analytics and data-driven recruiting practices. It is a fantastic platform to learn about talent acquisition technology, tools, recruiting and social tools & strategies and much more.
Date: Feb 28, 2019, Singapore
It is Asia's largest HR technology conference. With more than 1000 attendees, get a chance to listen to 30+ speakers. A huge number of startups are also participating to interact with buyers and investors.
3. Unleash
Date: March 19-20, 2019, London
This platform invites decision-makers, thought leaders, technology buyers, and HR professionals. It is a fantastic way to build your network and learn new concepts about the HR industry and technology.
Date: April 4, 2019, Singapore
This is Singapore's leading independent HR Tech event. It invites HR leaders belonging to different industries from across the globe to share their insights and best practices related to the recruitment industry.
5. IAMPHENOM
Date: April 24-25, 2019, Philadelphia
It is an exclusive event started by Phenom People which brings together the greatest minds in HR and provides them with an excellent opportunity to learn and get inspired. Attend this event if you want to build networks.
Date: June 23-26, 2019, Las Vegas
Another exciting conference to look for, SHRM19 is the right platform for you if you are looking at meeting professionals from your industry and building networks. Save the date right away!
Date: September 25-27, 2019, Dallas
Join LinkedIn Talent Connect in September which will have a gathering of world's top leaders, influencers and innovators. This year, the main focus will remain on talent intelligence, talent development, future of work and community building.
Date: October 1-4, 2019, Las Vegas
If you want to get insights about the HR technology market, you must attend the HRTech Conference. Thousands of attendees attend this event. Many startups and companies get a chance to showcase their products and services on this platform. RChilli exhibits in this conference every year and receives a terrific response.
9 . HRTechTank
Date and Place: TBA
HRTechTank organizes events across the globe. Get a chance to exhibit your product in this event and discuss the same with investors. Get ready to meet the early adopters, connect with investors and build a strong network with influencers.
Are you attending these events? Make a plan.