Upcoming HR Events- September 2017
August 30, 2017 by dev
Technology revolution in the HR industry has thrown a challenge to HR professionals to adopt new changes at a fast pace. But understanding the innovations and implementing them at the professional front is not a one-day job. It calls for an excellent exposure to recent market trends happening in the HR industry. This is where HR events/ conferences play an important role. HR Events for September 2017 are just around the corner.
A brief insight of what these events are all about:
HR events are an excellent platform to CONNECT, ENGAGE and LEARN. Meeting with the most influential professionals and getting an opportunity to communicate with them will surely enrich you with latest ideas and powerful concepts. It is one of the easiest ways to build a professional network around the globe. Participating in such events will certainly transform your beliefs and give you a clear direction to head for.
If you have the zeal to knock down massive business challenges and discover tech innovations in HR technology, make sure you attend these events. So, what are you waiting for? Join this prestigious community of HR leaders and recruitment professionals by participating in these events.
Here is a complete list of HR events taking place in this September which should not be missed. Check them out:
1) The TAtech Fall Congress
TAtech is conducting a 3-day conference to bring together business leaders, content developers, marketing professionals, experts and analysts from across the globe at one platform. Hosting in Denver, USA, TAtech is planning two events:
The World Job Board Forum - The name itself implies the focus of the event. It talks about innovative technology developments, compelling ideas, major road blocks and potential areas to work upon for job boards throughout the world.
The Fall Congress – Focusing on discussions by eminent leaders on issues related to increased organizational productivity including the role of new concepts and technologies and latest business standards, this event is an exciting place for learning and creating partnerships.

2) HRU Copenhagen
Data-driven HR and Pro-active hiring will be the sole focus of this event. It will discuss how data- driven approach impacts business structures, models, procedures, and perspectives. It is an informal platform where you can meet HR professionals and interact with start-ups. A unique feature of this event is that there are no presentations or speeches by speakers and thought leaders. Participation is free and selection is done through a simple application process.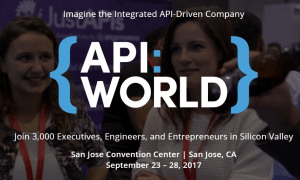 3) API World 2017
API is the latest move in technology. In fact, it is the need of the hour and this is what this event focusses upon. Hosting in San Jose, USA, the main subject line of the event would be API Design, API Strategy, API Innovation, and Services. Learn how you, as an API developer, can nurture client relationships, design, customize, position REST APIs and integrate them.