Veterans of the HR software industry turn to RChilli for performance, efficiency and scalability
RChilli Inc, the industry's leading provider of Cloud based resume/CV parsing solutions, today announced the addition of Gopher Recruiting Software, Ramco ERP and Cairn India to RChilli's growing customer list.
RChilli offers the HR industry a world-class HR XML Certified resume parsing service. The cloud hosted, scalable solution is a perfect fit for organizations looking to add value to their existing business flow while keeping the cost to a minimum.
RChilli's focus on offering the leading parsing services, RChilli offers:
Industry certified HR-XML 3.2 output
72+ xml fields with Resume analysis fields.
Social media information fields with its unique RChilli Social Recruit.
Tailor made plans to fit the unique business needs of each of its clients.

Blackdog Recruiting Software is one of the HR industry's leader in Recruitment software since its inception more than 30years ago. With its Gopher Recruiting Software available both as Cloud hosted &Self Hosted model, Blackdog needed the versatility to offer parsing to its users in both interfaces and yet maintains the performance and accuracy of their product. Going above and beyond the usual parsing algorithm, Rchilli's unique first of its kind, Social parsing engine; Candidate's real-time Social Network profile data is available from within Gopher ATS. Leveraging the cloud infrastructure and providing innovative Social Recruiting add-on, RChilli enhanced the parsing capabilities of Gopher ATS and provided more search fields for recruiters using Gopher ATS. The March 2013 newsletter by BlackDog Gopher ATS named RChilli "The Ultimate Resume Parser"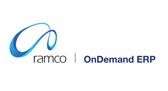 Ramco ERP systems is a part of the $1Billion dollar Ramco Group Company and is the first ERP product company from APAC & India. Headquartered in Chennai, India, Ramco ERP offers a wide range of Enterprise level suites to manage the entire spectrum of enterprise functions of an organization from Manufacturing and Financial to Human Capital Management.
Available both as on-premise and Software-as-a-service (SaaS) Ramco was in pursuit of a resume/CV parsing solution that would fit into its HCM module of ERP solutions. RChilli with its cloud compatible and scalable resume/CV parsing solution offered Ramco the capability to integrate resume/CV parsing into its cloud infrastructure and provide seamless resume parsing from within their ERP. The resulting integration adds a dynamic feature of resume/CV parsing to Ramco ERP, adding value to its existing range of solutions.

Cairn India is one of the largest independent oil and gas exploration and production companies in India. Part of the larger Vedanta Group of Companies, Cairn India and its JV partners account for more than 20 percent of India's domestic crude oil production. They faced a need of resume/CV parsing for insertion into their 3rd party Applicant tracking system for managing their in-house recruiting process. RChilli provided a quick and effective way to input the candidate's resume data into their existing setup helping them in faster and efficient management of their resume database.
Speaking on occasion of this remarkable success Mr. Vinay Johar Founder and CEO of RChilli said, that "After HR XML certification RChilli has seen a considerable growth and with enhanced accuracy and performance of product, this is a true Enterprise class product. Now Large Enterprises like Samsung, Wipro, ADP, Kirloskar, Ramco, Carinindia and many more has opted RChilli as technology partner. Not only new customers RChilli is always a attraction point for customers using some other CV parsing technology and they do tell that RChilli is Best Resume Parsing Service they came across, and it is far from any competition. RChilli is committed to make enterprises more productive and efficient with Resume Parser. Now compatibility with SAP, Peoplesoft, iRec, Baan and many more ERPs, we are going to get more and more customers acquisition in coming quarter. "
RChilli leads industry benchmark for the best price/performance ratio
Emerging as one of the fastest growing parsing providers, RChilli is focused on being the number one resume parsing company in the world. With its unmatched price/performance ratio it is no surprise that RChilli is only a few steps away from dominating the resume/CV parsing domain in the HR industry.
Media Contact:
For any further information you can contact at
RChilli Inc. Mr. Vinay Johar, Founder and CEO, 2903,
Bunker Hill Lane, Santa Clara, USA, 95054
vinay@rchilli.com +1.877.572..7737