RChilli, a leading recruitment analytics solution provider, is proud to announce that its CEO, Vinay Johar, has won the Indian Achievers' Award. It is a prestigious award as it is given for business excellence and recognizes both the professional and social achievements of an individual.
At present, RChilli is serving 1600+ customers in more than 33 countries across the globe with its intelligent solutions such as Resume Parser, Search & Match Engine, Taxonomy 3.0, and Enrichment Marketplace.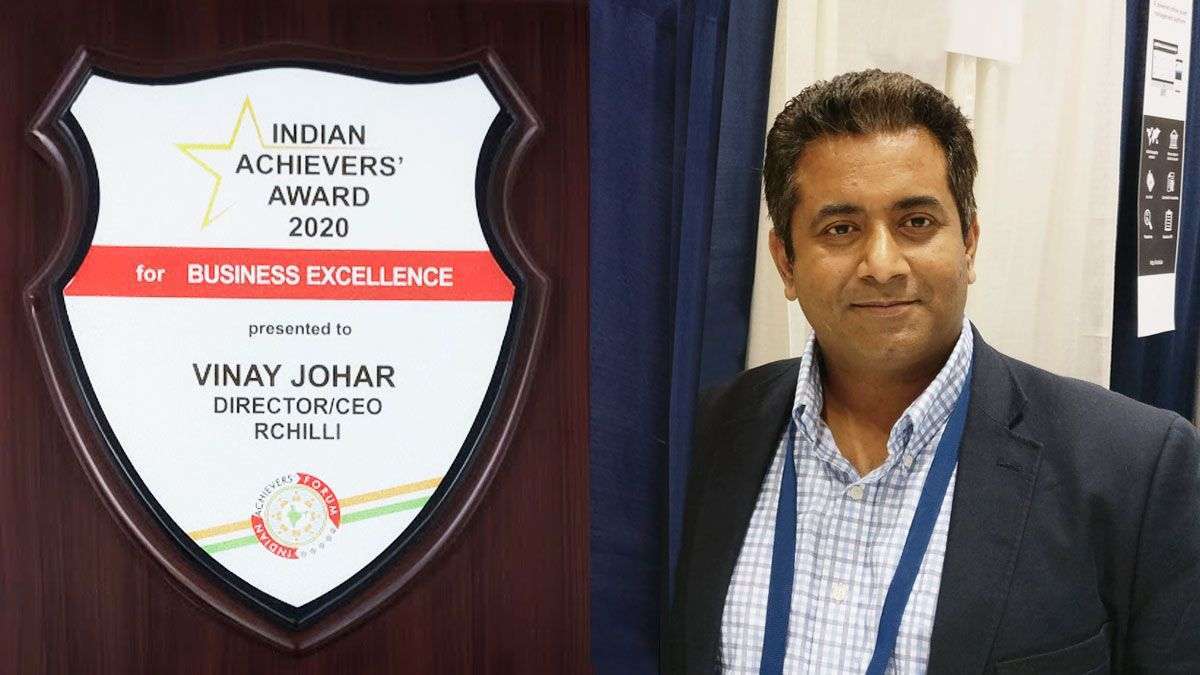 Vinay is a serial entrepreneur, and RChilli is his third venture. He started the company with a vision of creating intelligent AI plugins for the HR tech market and integrating them with global solutions.
Keeping in mind the growing need of the market, Vinay wanted to create a cloud-based, agile, scalable, affordable, and customizable AI plugin for the HR Tech industry that could offer remarkable results to the users. The idea was to make use of best-in-class technology and the latest processes to create such an amazing solution. This vision made him start RChilli as a startup with limited resources and team, and today, RChilli is one of the leaders in the HR technology space.
On receiving this award, Vinay Johar said, "I always get a feeling of satisfaction when we receive industry acknowledgment. This assures us that we are making the right progress. RChilli team has worked remarkably well to build this amazing technology that is intelligent, supports multi-language, and is scalable to process billions of documents.
Thanks to everyone for their incredible support and guidance, which helped us to reach this level."
Since its inception, RChilli is doing exceptionally well and offering exclusive products and features to its users. With its latest release of deep learning resume parsing module, and a perfect adoption of AI + ML technology in its latest version of resume parser, RChilli 8.0.0, RChilli is fulfilling its commitment of offering exclusive services by using the best technology and latest processes.
Read this blog for more insights.
To know more about RChilli and its products, go to RChilli.
About RChilli
RChilli is the most trusted partner for Parsing, Matching, and Data Enrichment for global recruiting platforms. Its market audience includes ATS, job boards, and enterprises that need to parse large amounts of resumes or jobs in a scalable manner. They get more productive by using automated parsing, matching, and scoring system and get perfect candidates in a fraction of time.
About Indian Achievers' Award
Indian Achievers' Award promotes achievements that inspire businesses and communities. It gives recognition to individuals who bring glory to the nation through their outstanding achievements.
Source: https://bit.ly/2BmJl6C