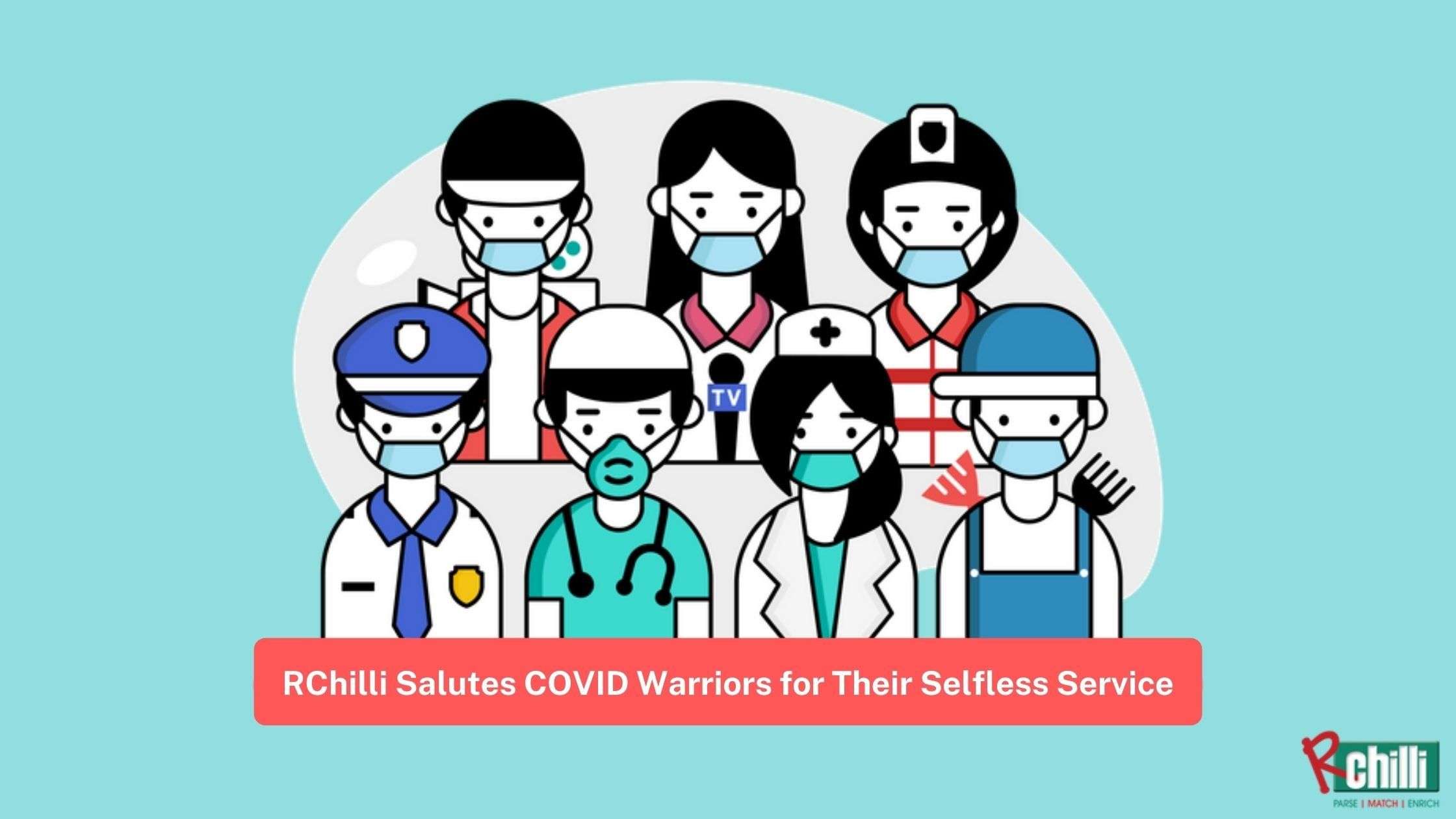 The impact of COVID-19 is visible across the globe. Everyone is contributing in the best possible way to deal with this crisis. Healthcare and education industry has also come forward to fight this pandemic with their selfless service.
As these two industries supported the society, RChilli helped the healthcare and education industry automate their recruitment process during the pandemic. The company offered its game-changing solutions such as Resume Parser, Job Parser, Search & Match Engine 2.0, and Taxonomy 3.0 and helped schools, job boards, and hospitals in finding the perfect fit.
RChilli is serving many prestigious customers from the healthcare, education, and defense industry. However, during COVID-19, the company ensured to reach out to these industries and helped them find the right talent who could also contribute to society in difficult times.
In the last one year of the COVID outbreak, RChilli started delivering its exceptional services to companies like Conscious Hiring, Tap Native, and Jobs4Med.
Being in the HR Tech space for more than a decade, RChilli is the most trusted partner for parsing, matching, and data enrichment for global recruiting platforms. At present, it is serving 1600+ customers in 33+ countries with its intelligent solutions.
As a tribute to the front-line workers, RChilli is dedicating the entire month of February to the Corona Warriors. Read this article to know more.
The company is planning to give exclusive offers to the healthcare, education, and defense industry.
To know more about the special offers, contact us.
About RChilli
RChilli is the most trusted partner for Parsing, Matching, and Data Enrichment for global recruiting platforms. Its clients include ATS, job boards, and enterprises that need the ability to parse large amounts of resumes or jobs in a scalable manner. They get more productive by using automated parsing, matching, and scoring system and get perfect candidates in a fraction of time. To learn more about RChilli, please visit https://www.rchilli.com.
Disclaimer: You must not be an existing customer, nor related by any commonality of ownership to an existing RChilli customer.
Source: https://bit.ly/3sQRe8U