RChilli Thanks COVID Warriors for Their Selfless Service
January 24, 2021 by Navjot Kaur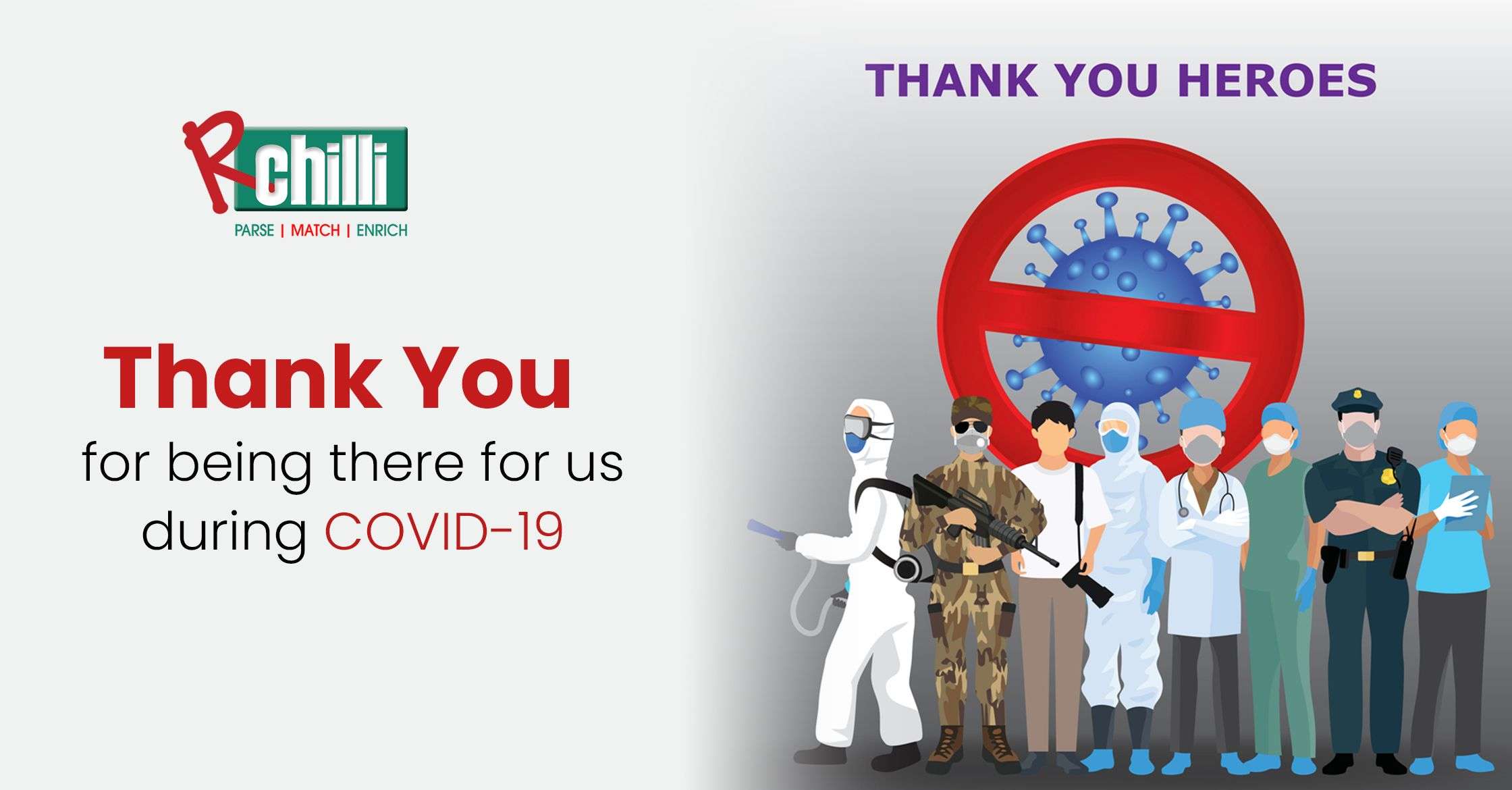 The COVID-19 outbreak created havoc across the globe. While the world went under lockdown, doctors, teachers, nurses, emergency service providers, sanitation workers, police, and teachers worked tirelessly to serve society.
We call them the unsung heroes of this pandemic. No words are enough to thank the efforts of these corona warriors. While the front line workers ensured that everyone is safe everywhere, teachers made sure that education doesn't stop during this crisis. A new concept of online learning gained popularity, and students from Kindergarten to University started attending online classes.
RChilli would like to applaud the efforts made by Corona warriors and thank them for their support. We feel proud that we are serving some of the leading names of the healthcare, education, and defense industry.
A big thanks to our clients
Voyage Healthcare
Phoenix Children's Hospital
Military Hire
Mercy Ships
jobs4Med
Snapwiz
Language Associates LLC (DLSDC)
Tucareer

Conscious Hiring

Tap Native
for taking care of the entire world while we were sitting at home.
We recognize the valuable contribution made by all of them during the pandemic. And today, we can proudly tell the world that RChilli is fulfilling its commitment to providing exceptional services to these clients. And we are helping them in simplifying their recruitment process to find the perfect candidate who can make similar contributions to society. Our game-changing solutions such as resume/job parser, Search & Match Engine, and Taxonomy 3.0 help ATS, job boards, and enterprises across the globe automate their hiring process.
As a token of thanks, we have dedicated the month of February to the Corona Warriors. After witnessing their selfless service, now it is time for us to do something special for them.
RChilli is giving exclusive offers to the healthcare, education, and defense industry throughout the month of February. This is a perfect opportunity to automate your recruitment process and get the perfect candidates in a fraction of time.
The offer lasts till February 28, 2021 for all new signups. Be the first one to grab the special offers.
Disclaimer: You must not be an existing customer, nor related by any commonality of ownership to an existing RChilli customer.