10 Recruitment Terms You Must Know
January 06, 2021 by Navjot Kaur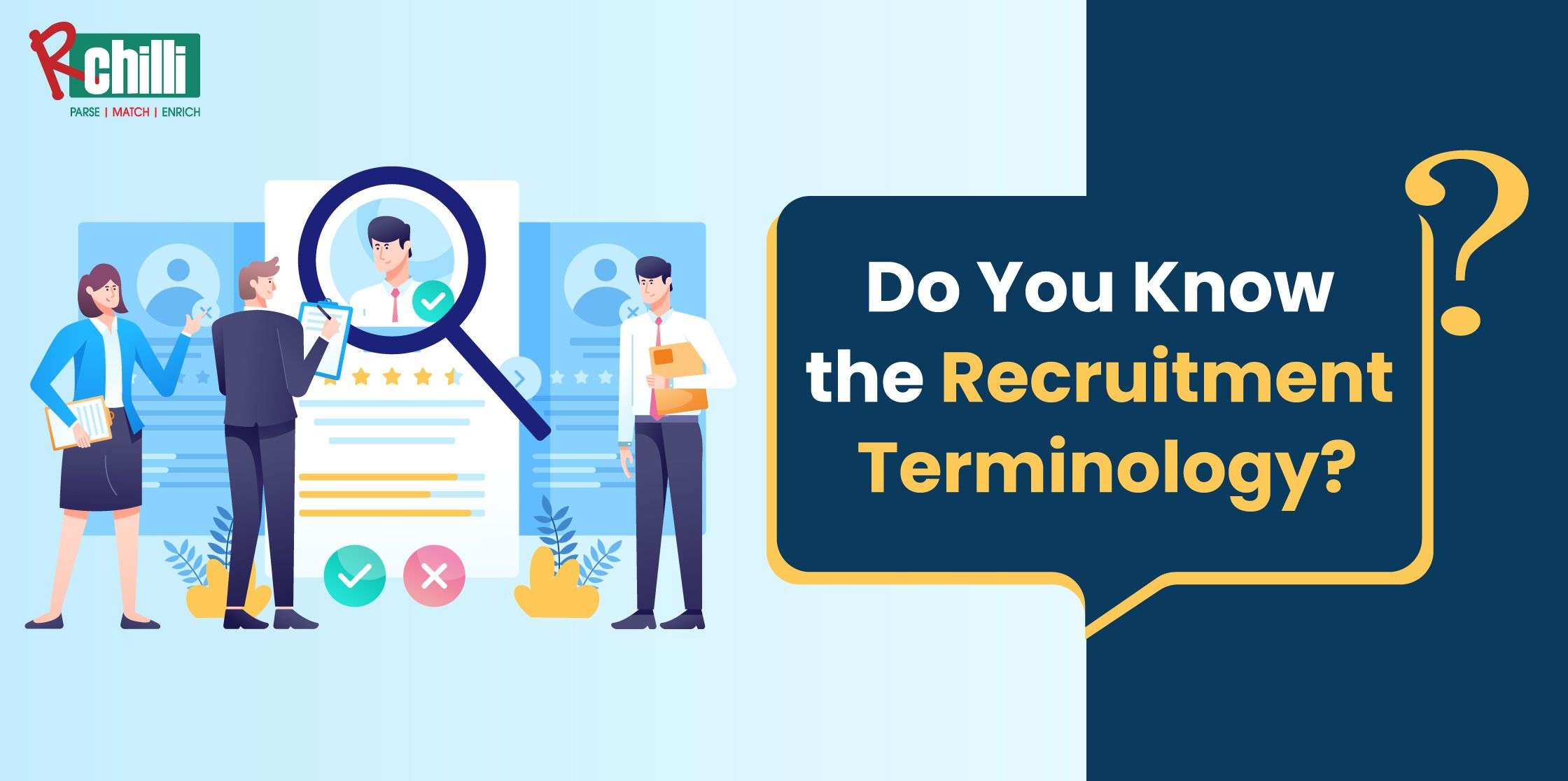 The recruitment industry has seen a complete transformation in the last few years. If you work in or are related to the recruitment field, you should be aware of the recruitment terms.
In this article, I am sharing the top 10 recruitment terms that are commonly used in recruitment operations.
1) Applicant Tracking System
Also known as ATS, it is a recruitment software that helps companies in managing their recruitment process. Before a resume is screened by a human being, it is examined by an ATS. This software highlights the best candidates based on specific criteria.
Every point of contact a candidate has/makes with a company while applying for a job is counted as candidate experience. It can be filling up a form or an interaction with a recruiter, or email communication. All these factors have a significant role in giving a positive or negative experience for the candidate.
A resume parser converts the unstructured data of a resume into a structured format. It extracts the data from the resumes and stores the information in data fields such as education, experience, qualification, contact details, etc.
4) Candidate Management
It is a systematic approach of attracting, shortlisting candidates, and scheduling interviews with the relevant candidates. It may include devices such as computers, telephones, social media channels, and digital approaches, including SMS reminders.
5) Boolean Search in Recruitment
Boolean search is an advanced search method to broaden the search. This can be done by using words such as 'or', 'not' & 'and'. Employers can quickly shortlist even those resumes that do not show the necessary parameters required for a job profile.
6) Candidate Portal
Candidate portal refers to an online location where the candidates can apply for a job by submitting their resumes.
An employer brand is the face of the company. It allows a company to promote its identity and gives a reason for the potential candidates to join your company. Employer branding also talks about a company's reputation in the market. When it comes to hiring candidates, having an effective brand in place contributes a lot. Apart from hiring the right talent, employer branding helps in retaining employees too.
Data-driven recruiting refers to recruitment methods that use data created by HR technology to streamline the hiring process.
9) Job Board
An online platform where candidates can search for jobs and employers can post job profiles and look for suitable candidates.
10) Talent Acquisition
It is a process of hiring talented and skilled candidates for job openings. It includes all the hiring stages.
As a recruitment professional, you should be aware of this terminology to enhance your knowledge.