A Recap of HRTechTank, Singapore 2019
September 06, 2019 by Imrinder Singh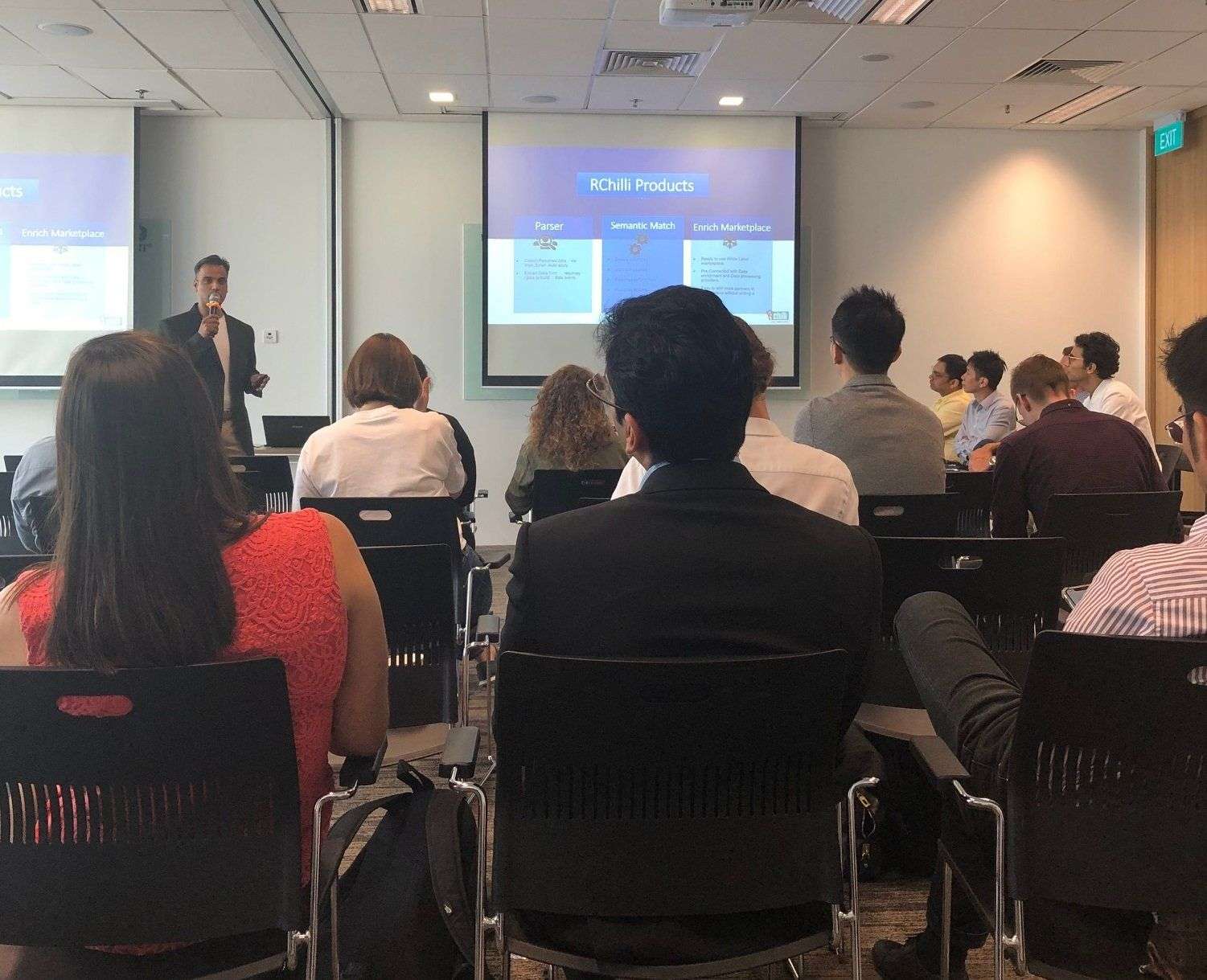 HRTechTank is one of the most awaited HR Tech events, that takes place every year across the globe. The best aspect of these events is that you can attend them in any part of the world as they keep on happening almost every month. It is organized with a vision to connect, inform, and give a push to innovators in the HR and recruitment software industry.
HRTechTank, Singapore took place on August 29, 2019. It welcomed thousands of attendees and was a grand success. The most promising companies across Southeast Asia attended the event and discussed their offerings with industry thought leaders and investors. It witnessed an exclusive presence of strategic investors, industry thought leaders, talent acquisition executives, and HR professionals.
I attended the event on behalf of RChilli, and I must say the experience was exceptional. It was a perfect mix of knowledge, learning, interaction, etc.
The event started with a panel discussion on Adoption Practices of AI & Machine Learning in HR Environments and Recruitment.
I could see various startup companies such as Hireplace, VCV, and Hirerobin, giving demos of their products, offerings to the expert panel. The Q&A session was irresistible to attend, and it delivered more insights and knowledge about the product.
As Sr. Business Relations Manager, RChilli, I was given an amazing opportunity to be a keynote speaker at the event. I stressed upon the importance of adopting automation for easy recruitment and talked about proven intelligent solutions of RChilli. My view of attending the event was to explore partnerships and bring them on board.
Other keynote speakers were top tier thought leaders, corporate early adopters, and VC investors. Alan Agnew, Kevin Low, Philippa Penfold were among the few who stole the show. Mathew Chew talked about the Future of Disruption in Employee Benefits. The audience was thrilled by listening to his opinions.
Apart from these sessions, the attendees got enough time for networking. I believe that my next visit will be equally exciting.
Are you interested in attending other HR Tech events? Get the details here.
Would you like to book a meeting with me to discover an incredible business opportunity?