Employee Engagement For Workforce Sustainability
June 13, 2021 by Snehil Sharma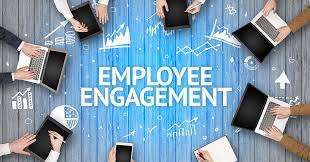 Last week, I went through an old article written by Paul Polman, former CEO of Unilever. He has described eight ways to engage employees to create a sustainable business.
In this article, he has adopted the slogan 'small actions can make a big difference.' His organization truly puts this into practice. The organization actively encourages employees to behave sustainably in the workplace.
Reading his article, I feel that employee engagement is essential in transforming your organization's sustainability goals into reality.
Let's see how we can engage and educate our employees to build a sustainable culture in our workplace.
Information
From an employee's perspective, sustainability initiatives are more focused on salaries or profit margins. It is essential to provide proper sustainability training to create a feeling of individual responsibility for employees. Such education sessions should evaluate the organization's long-term purpose and align them with your employees' own goals. Through these sessions, employees will begin to think about sustainability as more than just "doing well" but also "doing perfectly."
Engaging
After educating your employees, you'll need to create a sense of accountability for the new initiatives that will be implemented. It is very easy to update your sustainability goals on your website, but making changes on the ground level can be difficult. Make sure to recognize your teams, colleagues and reward them with a positive change. For example, a small present like a reusable water bottle, coffee cup, etc., could also help you start your effort. Start celebrating the team's success when they reach their goals. This will help your employees to keep their visibility high and can bring healthy competition.
Lead by Example
Leaders' actions speak louder than words when it comes to sustainability. This plays a vital role in reaffirming organization values to employees. Sometimes stakeholders also get involved in sustainability initiatives.
Technology
Technology comes to the rescue of your employees, especially recruiters, by cutting down the tedious, lengthy task of sorting out resumes. With advanced technology like resume parser software, it becomes easy to know more about a candidate. A parser helps recruiters in extracting data from candidates' resumes and saves it in data fields. Manual processing of resumes consumes a lot of time for recruiters. These advanced technologies will help them to reduce their workloads.
So what are you waiting for? Begin a discussion within your organization about how you can implement these steps.