How Does HR Digital Transformation Help You Reduce Business Costs?
November 02, 2022 by Dean Mathews
With economic uncertainty and changing employee preferences, HR teams face the dilemma of acquiring and managing talent while keeping within the company budget. Keeping costs in check is critical to growing any business. However, this needs to happen without disrupting the flow of business. One of the most efficient ways to stay on track is to use digital tools.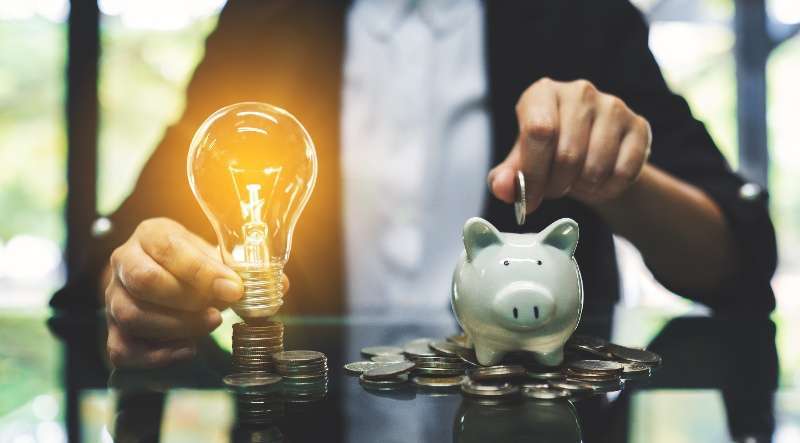 Digital transformation in human resources allows managers to optimize key processes and maintain a solid team—and businesses are getting on board. Investments in digital transformation will reach $2.8 trillion globally by 2025—more than twice the spending in 2020. And according to an IDC Worldwide Digital Transformation Spending Guide prediction, it will achieve a compound annual growth rate (CAGR) of 16.4%.
While the pandemic increased the adoption of digital transformation, other factors, such as changing customer demand and market competitiveness, played a role.
However, it's important to remember that digital transformation is more than simply applying technology. Investing in HR digital transformation means pursuing a comprehensive strategy that covers processes, technology, data, people, and governance.
3 Ways to Cut Costs with HR Digital Transformation
Here are some ways HR digital transformation can help you cut costs and improve your bottom line:
1. Maintain Transparent Payroll Processes
Payroll takes up a large percentage of operating costs, usually between 15% and 30%. If the company provides labor-based services, payroll costs can take up to 50%.
With this much at stake, proper payroll management is needed to ensure accuracy and transparency. Manual payroll processes using spreadsheets or logbooks aren't ideal in a fast-paced world. Not only are they at high risk for tampering, but they're also prone to human error. Outsourcing payroll management may be a plausible solution, but this still means additional spending for your company.
A better solution is to use payroll management software. With reliable technology in place, you can do all your payroll processes in-house without worrying about errors or confidentiality. Payroll management software can be integrated with time clock software that has accurate time-tracking features. This will automatically compute employee salaries, including overtime pay, break times, and benefits.
Such integrations can free up significant time for your HR department, allowing them to focus on more valuable tasks.
2. Track Talent Application
Finding the right people for your company is not an easy job. Hiring involves many processes that can be time-consuming and require plenty of resources. Some companies use applicant tracking systems to keep track of their applicants and hire top candidates to help them grow.
Applicant tracking software can also support HR departments in reducing their expenses by making their recruitment process faster and reducing their time on administrative work so they can focus on more important duties in the office.
An applicant tracking tool raises the hiring standard by helping HR departments obtain more detailed information from the applicants and perform more accurate assessments before hiring. Recruiters will also have more time to focus their selection process on the applicants by relieving them of repetitive and time-consuming administrative work.
Many companies now rely on automated tracking systems (ATS) for faster and better CV assessment. The software uses a resume parser which extracts candidate details from the resume and stores them in data fields. This feature makes it easier for the recruiters to shortlist candidates by saving their time and providing data in a structured format.
3. Streamline Onboarding and Training Processes
For many companies, onboarding and training are among the most time-consuming HR processes. Organizations that prioritize the process can take three months or more for onboarding, orientation, and training. This is where digital onboarding comes in. With technology, new hires can become acclimated to the company culture with less administrative work for the HR team. Information and demonstration videos can be shared for viewing at the employee's pace and convenience, and the employee handbook can be made readily available. Coordinating schedules for team introductions is also possible digitally to minimize work disruptions.
Digital onboarding allows organizations to leverage autonomous support tools to answer employee FAQs and provide e-learning courses. This reduces the time spent answering questions while also increasing employee engagement.
Cutting Costs with HR Digital Transformation
It will be years before organizations fully rebound from the current economic slump, so HR teams must find ways to cut costs without compromising the quality, effectiveness, or efficiency of their hiring processes.
HR digital transformation is no longer a luxury but is now a necessity. The benefits far outweigh the costs of implementation and provide savings in employee hours.
Digital processes cut operational costs. Every aspect of your HR processes, from managing payroll to tracking talent and streamlining onboarding and training, benefits significantly.