Key Takeaways from HR Festival Asia, Singapore 2019
May 12, 2019 by Vinay Johar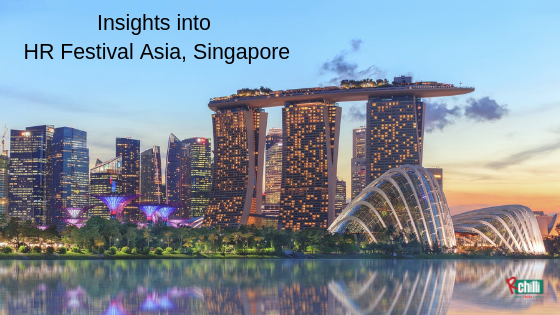 What an amazing event it was!
The two days, May 8-9, 2019, witnessed thousands of attendees at the event, making it a huge success. It was a learning platform which showcased the latest happenings in the HRTech industry. This two-day event delivered a lot of insights across a packed Expo hall and various conference stages. It was an excellent opportunity to meet most prominent speakers, notable thought leaders, and leading service providers at one platform.
Here are the highlights:
The main highlights of the event were speaking sessions by 110+ speakers, power talks, a mega-expo by 100+ exhibitors, live product demos and a startup pitch fest.
The audience was enthralled by attending the power talks given by Rob Salisbury.
Speakers
Gaurang Torvekar talked about how blockchain is changing the landscape of HR and recruiting.
Kaumudi Goda emphasized upon understanding and managing bias with technology.
Everyone wanted to hear Josh Bersin. He talked about managing the workforce for the future. He made some key predictions about the state and future of the industry.
Even with such a hectic schedule, attendees got enough opportunities for networking and making contacts.
HR Tech Pitch-Fest
HR Tech Pitch-Fest was a great hit. Gpayroll is the winner in this category while Mathilda and Ceipal were the runners-up. In this competition, startups emphasized on HR technology and covered a broadened scope of HR. Each startup was given five minutes to talk about how their product can solve a specific HR problem. After these presentations, the expert panel conducted a round of questions.
RChilli at HR Festival, Asia
RChilli exhibited at this event and received an amazing response. It was great to meet our clients and other HR professionals.
We also sponsored 'the Best Use of Technology' Award and presented it to the winner DBS bank.
At RChilli, we ensure that we become a part of the major HR Tech events taking place across the globe. Getting connected with the influencers, introducing our HRTech plugins to the world, and learning valuable insights to improve our technology is what we are looking at.
Looking forward to being a part of this event next year!