RChilli Promotes Unbiased Recruitment with its Configuration Feature
April 17, 2019 by Vinay Johar
What is your challenge in recruitment?
Is it removing unconscious bias from recruitment?
Are you making any efforts to eliminate it from your hiring process?
I agree that hiring managers and recruiters face challenges in having an unbiased and diverse recruitment process.
Imagine what if a resume parser does magic and helps you in having unbiased recruitment.
Sounds interesting?
RChilli's resume parser has the power to omit biased data such as age, gender, etc. while parsing resumes.
Our parser extracts candidates' information from their resumes and saves in data fields such as name, contact details, experience, skills, education and many more. Once it parses the information, the results are delivered in a structured format i.e. HR-XML and JSON.
With the help of our configuration feature, you can create a pool of diverse talent and hire candidates who deserve the job.
The Magic of the Configuration Feature
The idea behind this configuration feature is to promote the concept of blind hiring. As a hiring manager, you can judge candidates purely based on their skills and experience. Thus, there is no place for favoritism left in your recruitment process. This is an excellent way to remove unconscious bias while hiring.
How Can Our Parser Remove Bias?
Our resume parser can remove the data which you feel can cause bias in your recruiting decision. You can identify the data fields and have the option to enable/disable fields as per your requirement. Once you disable the fields, our parser will not fetch data for the same.
For example, if you disable the following fields related to PII:
Name

Age

Gender

Date of Birth

Marital Status

School Name

Religious Faith

Political Faith

Candidate Image
you will not get the related information.
The following image is an example of how you can enable/disable the fields: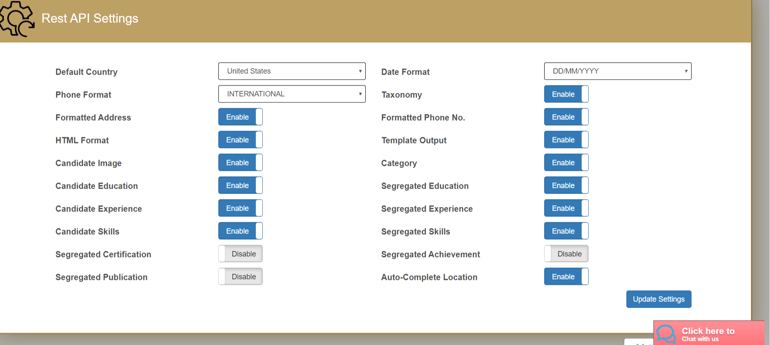 If you are following the concept of blind hiring, you have the traditional option of taking out a print of resumes and crossing out the fields such as name, gender, age and putting the resume back into the system. But the entire process requires manual intervention and consumes a lot of time.
Why follow such a lengthy procedure when you can achieve the same results with a few clicks?
Are you interested in using this feature? Contact us to know more.