RChilli Salutes Women in HR Tech on International Women's Day
March 08, 2021 by Navjot Kaur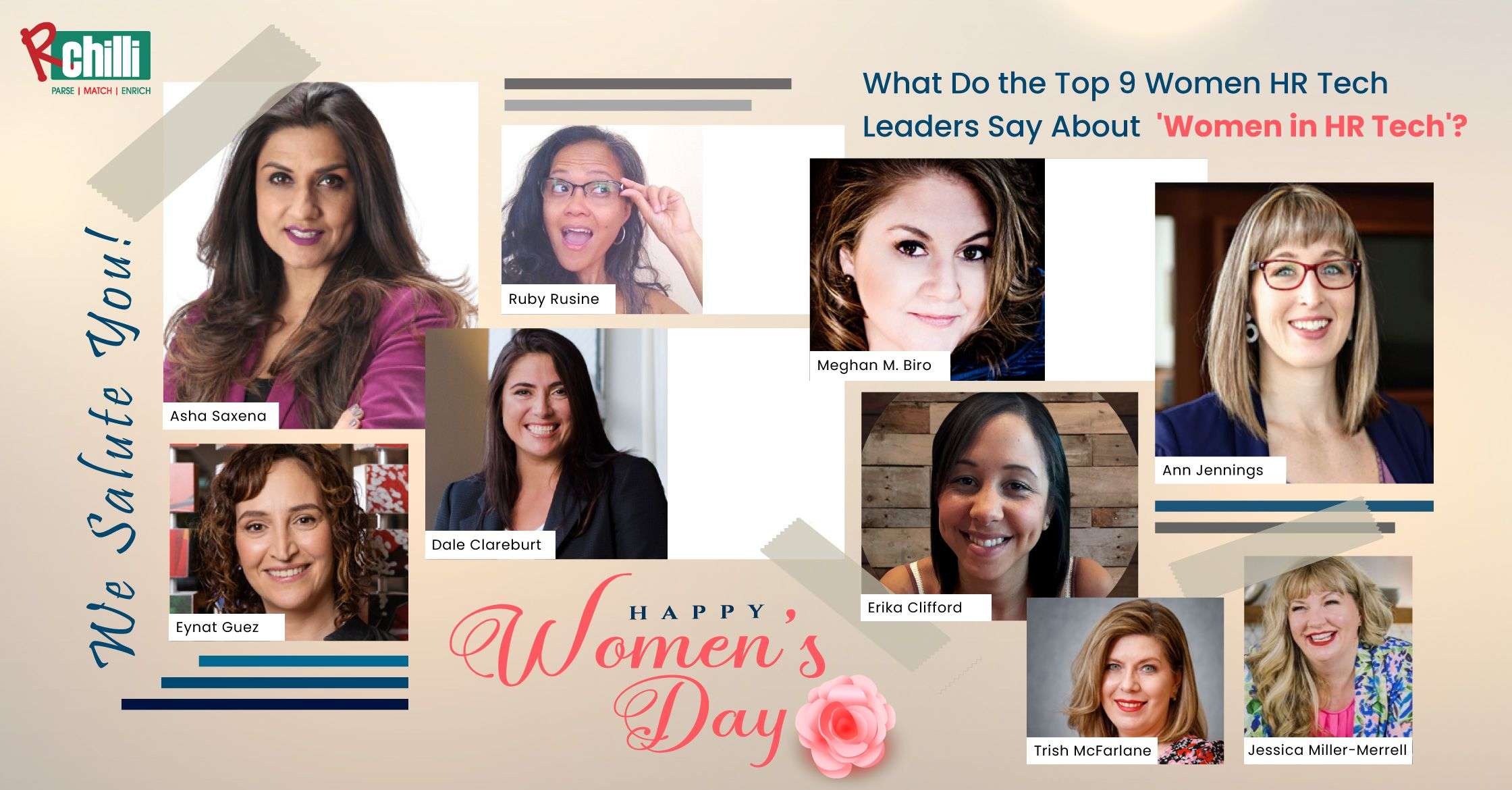 International Women Day is dedicated to all women and celebrates the cultural, social, and political achievements of women.
RChilli feels proud to see a growing number of women leaders in the HR Tech space. We talked to the top 9 women HR Tech leaders who have made a mark in this industry. Here is what they think about the role of women in HR Tech and what they are doing to transform the future of workplace.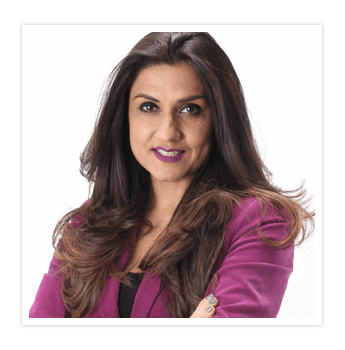 Partner, CEO Coaching International
"I congratulate women leaders for being successful in the field of Human Resources. A company's success depends on the strength of its team and women leaders bring a unique perspective in this area. They help build a strong team-from being intuitive in recruiting to hiring the right person. They also help from the nurturing, mentoring, and growing of talents to the retaining of the teams-resulting in the building of the corporate culture and communities for professional and personal growth.
Women leaders in HR bring leadership skills like compassion, empathy, focus, and the ability to multitask. From juggling multiple resumes to interviewing candidates, women have better intuitiveness to find the right fit for the organization. They are born with the skill of staying focused, direct, and yet being diplomatic. Women work harder to prove themselves and make sure that the team succeeds together. A fantastic team player, they have the ability to bring up the community together."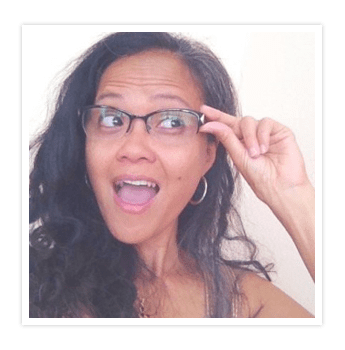 Social Media Marketing Maven, Social Success Marketing
"In technology which is a male-dominated industry, 3% of startups are founded by women, and 11% of venture-backed tech startups are led by women. I celebrate these women for cracking that space.
There are some who argue that more needs to be done to promote, retain, and recruit women in technology.
Others think that it is a numbers game: until there are equal numbers of women and men in the tech industry, the numbers will never be even.
We can keep talking about what needs to be done, but there are things that can be done now by you and me to support technology companies that are women-owned and women-led companies. I am going to cite only three, but I know there are more.
Feature women-owned and women-led companies in tech spaces;
Support their business by buying from them; and
Share their post if you are not buying from them"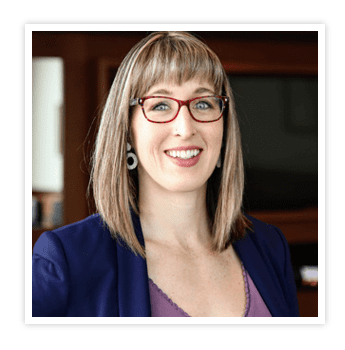 Partner Manager, Inflight
"I find working in HR Technology inspiring because there are so many women in key leadership roles compared to other sectors. I think it is important for women to have strong role models to look up to throughout their careers. I've been fortunate to have amazing female mentors, starting with my mom who taught me how to navigate professional life and gave me confidence in myself. I wouldn't be where I am today if I hadn't had such capable women influencing my life. It feels awesome to be able to pay-it-forward to other women in tech so we can all continue to push boundaries and support each other – we're all in this together!"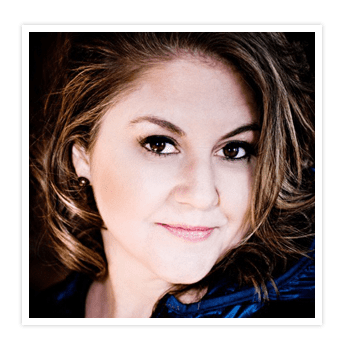 CEO, TalentCulture
"There are some powerful women HR tech leaders, and more are on the way — this is a phenomenal group of high performers who are transforming the work culture, pushing it to be inclusive, diverse, forward-thinking, and profitable. I see women in HR tech innovating solutions to meet both short- and long-term needs — for more flexible platforms, realistic people management, and better ways to source talent. And I look forward to seeing who introduces the tools working women need to better manage remotely — as we saw, the pandemic has had a disproportionate impact on women. I feel this is going to be the era when women in HR tech are really on the rise — as women leaders make the space — through their leadership and their technology for more women to come into this field."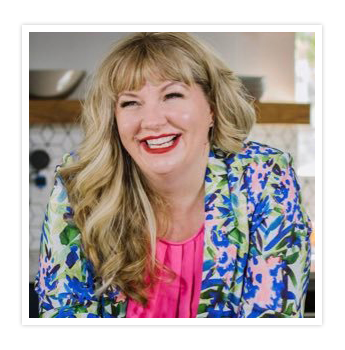 Founder & Chief Innovation Officer, Workology
"I am a woman working in an industry that is predominantly female, yet the founders and executives in the HR technology space are nearly all males. There has been a gender gap in HR tech and it's up to us - the female leaders - to build relationships with, support, and encourage other women in our field. In short: climb the ladder to reach the glass ceiling, but don't forget to reach behind you and offer other women a hand up."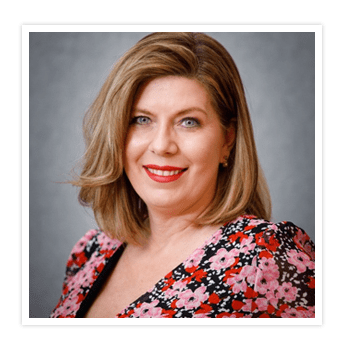 CEO/ Principal Consultant/ Analyst, H3 HR Advisors
"As we honor women in technology as part of the 2021 International Women's Day, I am encouraged by the opportunities. 2020 was a year that brought more focus on pay equity for women, job advancement, and innovation. The number of women leaders is on the rise, and there are technologies readily available for organizations wanting to match potential with opportunities for women in all industries.
We are also continuing the fight in pay and opportunity discrepancies. Continue to encourage young women in our lives, and communities, to consider STEM (science, technology, engineering, and mathematics) careers. They are our future!"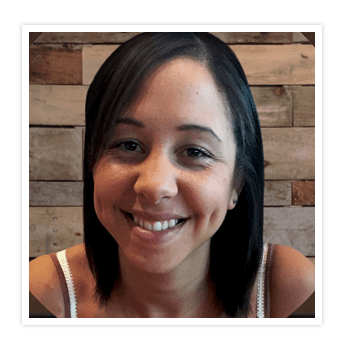 Co-Founder, JustRecruit
"Although slight improvements may have been made, the tech-world is still very much seen as being for – and certainly led by – men. Women bring value to the table in tech and their expertise and natural attributes are so crucial in a people-centric field such as HR. As more women appear in the tech-world and are rightfully awarded more senior positions, we will see a correct level of representation at the decision-making level, bringing much-needed balance to a historically male-dominated environment. This shift will undoubtedly transform the future of the workplace for the better."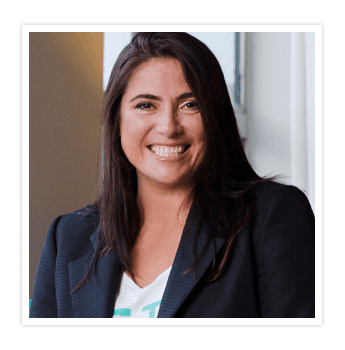 CEO and Co-Founder, Weirdly
"Women seem to be innately skilled at balancing complex bureaucracy, with genuine empathy for people. And for innovation to thrive in the people-sector, we need leaders who really understand that complicated people vs business juggle.
The future is going to be about democratizing business - moving away from humans-as-resources thinking, to people-as-partners. More women at the helm of HRTech businesses only helps us reach that future faster, and more fairly."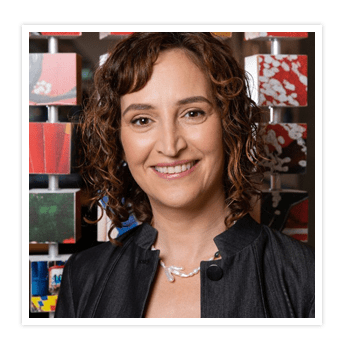 CEO, Papaya Global
"Studies have proved that companies with more women in leadership positions outperform companies led predominately by men. But we don't need studies to prove what anyone can see – that unleashing the power and ambition of talented women gives companies more choices, more ideas, and more positive energy. Transforming the workplace is also something personal, as a mother of a daughter (and two sons). Each day, I demonstrate that there are no limits to what she can do or be. If she believes in herself, there is nothing she can't achieve. When she and her generation internalize that, the change will follow."
RChilli wishes all the women a very Happy International Women's Day.