Can Predictive Analytics & Big Data Impact Hiring in Oracle?
April 18, 2023 by Aanchal Sharma
Let us give you a quick sneak-peek into the not-so-hidden secret of the hiring industry. Suppose you're on the panel of recruiters responsible for hiring the best-in-class candidates but aren't using analytics. In that case, you may miss out on both-valuable candidates and databases.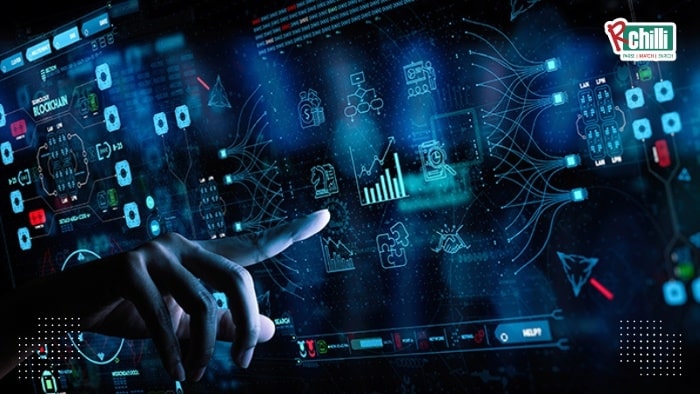 A data-driven hiring approach is a must in the current talent-driven environment. This becomes even more important if you plan to constantly and competently onboard talented candidates.
There's no seconding the fact that the success metrics of any company depend on the people that become its workforce. According to a Harvard Business Review report, on average 71% of CEOs believe in the importance of having a skilled team. The report has concluded that CEOs consider human capital the most significant aspect of a business's economic growth.
In fact, 43% of these CEOs believe investing in their employees is their topmost priority. Hence, it's unsurprising that the employees and HR managers constantly strategize on sourcing, onboarding, and retaining the industry's best talent. This is where big data comes into the picture.
What's Predictive Analytics in The Hiring Industry?
Predictive analysis in recruitment signifies the evaluation of historical data from every aspect of the business. Recruitment analytics tools translate this data into an understanding by analyzing a company's candidate sourcing and onboarding data. Hiring managers use these insights to enhance their hiring decisions, team planning, and, importantly, their hiring strategies.
Recruiters can use predictive analysis to identify the trends and optimize their hiring strategies to achieve great hiring results.
But Why Do Oracle Recruiters Need Predictive Analytics When Hiring?
It is said that hiring managers have massive workforce data at their fingertips. However, only 21% of them are believed to be using it. In the talent acquisition industry, it is tough to justify the importance of predictive analytics. It's not because the process is complicated; many employees and hiring managers need to know the information they are missing out on. The employees need to be made aware of the caliber of the team built and end up not realizing and using their potential to the full.
Knowing and understanding which trends to focus on and how to use the skills can help companies reach their goal of building an unparalleled talent pool.
Are There Any Recruitment Metrics For Predictive Analytics and Big Data Analyze?
Predictive analytics and big data cater to several diverse metrics in the recruitment process. Listed below are a few metrics these tools can offer valuable insight into: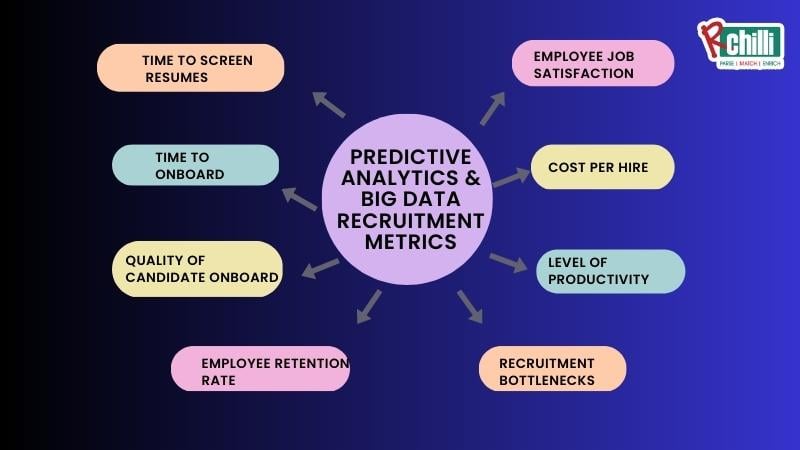 How do Predictive Analytics and Big Data Enhance the Recruitment Quality?
Did you know that a single hiring failure can cost your company anywhere between $10,000-$15,000? With predictive analytics and big data, the cost per hire can reduce, and the employee retention rate also improves. Here are a few top ways an Oracle hiring manager can benefit.
Improve Candidate Application Turnover
It's indisputable that candidate turnover is the first step toward onboarding a talented candidate. Things become worse when the hiring quality is compromised, and a replacement is needed much before than anticipated.
In the current hiring landscape, the expense and the time invested in hiring a replacement can burn a hole in the pocket. In fact, if left open, a position can cost the company valuable time and money.
Research has shown that more than 75% of candidates exist. When a candidate first stops at the career page, they must be assured that the job application process will be a few seconds. A lengthy job application process that requires them to refill the information already mentioned on the resumes makes the talented and in-demand candidates leave the process mid-way.
Great job satisfaction begins with a great job application. Analyzing the candidate application turnover rate can offer constructive and useful insights into how many candidates applied and how many left. A low turnaround rate indicates problems on the career page that need to be addressed immediately.
Predictive analytics tools can gauge the candidate retention rate on the career page based on the industry analysis and the financial impact it can have on the business.
Time to fill the job application from a candidate's end and then time to hire from the recruiters are two significant aspects that can impact hiring. The hiring speed measures how long it takes to fill the position from when a candidate applies. Having this valuable data is important to judge the time it takes to manually screen the resumes, which according to a few studies, it comes out to be two to three days.
Predictive hiring can help hiring managers evaluate and trim down the time to fill an open position, the process that centers resume screening. This fine-tunes the hiring model, streamlines the process, removes the unrequired clutter, connects with the candidates faster, and moves ahead with the onboarding.
Data-driven Talent Sourcing
Talent acquisition expenses have hit the roof in recent years, and ensuring that talented candidates are hired promptly has become more critical than ever. Considering the existing talent crunch and competitive recruitment landscape, companies must rely on an agile talent acquisition module to hire best-in-class candidates.
Building a diverse team is the need of the hour. Big data and predictive analytics play a crucial role in developing a talent pool of candidates who are not only diverse but also meet the skills requirement.
Data-driven hiring includes building a talent pool of candidates who match essential criteria, including the skills required, experience, qualifications, certifications, and licenses. Using this data, hiring managers are sure to have a database of promising prospects.
How RChilli Streamlines Oracle Recruiting With Predictive Analytics & Big Data?
RChilli may not be the pioneer of predictive analytics and big data, but it can prove to be a differentiator that helps Oracle hiring managers make resourceful hiring. Using science-based actionable data and insights, RChilli in Oracle HCM & Peoplesoft help:
Hire talented candidates with an expansive taxonomy or skills vocabulary. This means whether or not a candidate applies to the job with skills data that match the requirements; you won't miss out on them.

The parsing solution helps enhance the positive candidate experience by enabling the candidates to upload their resume on the website's career page & apply to the job in a single click.

Talent acquisition professionals can increase the skilled talent pool by up to 85%. They can enable/disable fields that matter and hire candidates based on data-driven information.

To avoid getting lost in the intangibles of Big Data, we stick to specifics. Focus on what is relevant and essential to our activity and leave the rest.
Conclusion:
Invest in candidates and make the investment worthwhile with tools that support predictive analytics and big data. Make your hiring journey worthwhile, and let us help you better understand how to stay ahead of your competitors.