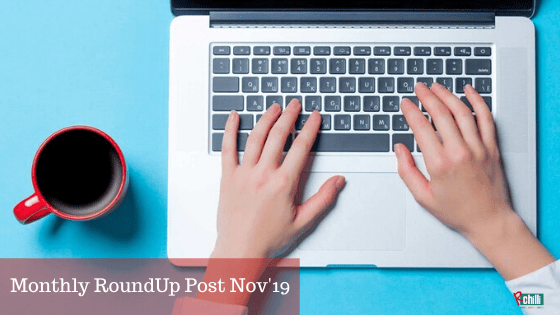 We create our content based on current HR technology practices. Writing about the trending topics and inviting discussions on the same is what we are looking at.
Let's check out the articles we have published this month.
Blogs
The Five Best Job Boards of 2019
Choosing the right job board is a difficult task. With numerous options available, one has to be very sure while selecting. In this article, we are writing about the top 5 job boards of 2019. Curious to know?
Why Do We Need an Easy Candidate Selection Process?
Shortlisting candidates is a daunting task in recruitment. Every hiring manager/recruiter wants to simplify the candidate selection process. What could be the reasons for this? Let's find them out.
LinkedIn Pulse
Are You Spooked by Candidate Ghosting?
Candidate ghosting is a growing trend we see in recruitment these days. Candidates visit your career page but leave the same without applying for the job. What could be the reason for doing this? In this article, get some tips and strategies for dealing with this issue. Curious to know?
What's the Alternative to Google Hire?
Do you know that Google Hire is shutting down? That's right! It was recently in the news. Have you explored other options once it will be officially closed? We have a few incredible alternatives for you. Click on this link and discover the ultimate solution.
How Can Job Boards Close the Employer-Candidate Gap?
Are you looking at creating a perfect recruitment strategy that can establish an amazing relationship between employers and candidates? If yes, read this article and get tips to close this gap.
White Paper
Thanking HR Technology for an Easy Recruitment
Did candidates ever ghost you? In this white paper, we discuss the secrets which can help you handle this issue with ease. Also, it is important to thank HR technology for helping us out with simplified recruitment. Do you know why? Download this whitepaper to check this out.
As we talked about the trending issues related to recruitment, would you like to know how our solutions can help you enhance the recruitment process? Contact us to know more.