Top 7 Things You Shouldn't Miss on RChilli's New Website
November 23, 2020 by Navjot Kaur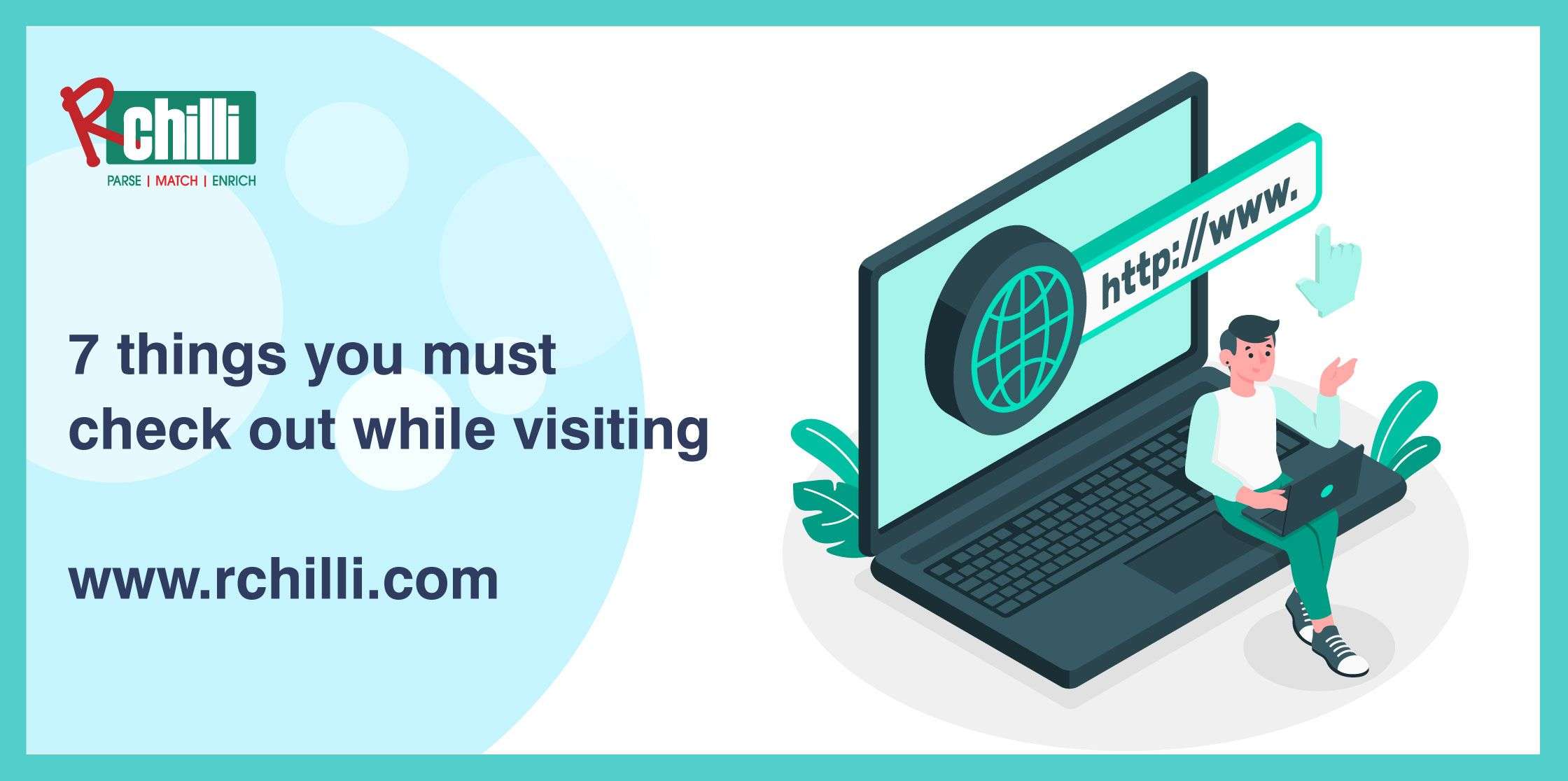 We will be saying goodbye to 2020 soon. This year has been one of the darkest phases of our lives when we went under complete lockdown because of COVID-19. Health suffered, businesses suffered, economies suffered.
But we need to keep moving to bring a change in the world. We can trust that the new year will set a new beginning for us, and it will bring us new innovations and ideas.
Keeping this in mind, we recently launched our website with a new look and feel. This revamp is done to give an amazing experience to the users.
Let's talk about 7 things you must check out while visiting our website.
1. Home Page
The home page has an exceptionally clean and minimalist design. We have ensured that all the information is presented in a clear and precise format. You can check a brief about our products and talk to our solutions expert.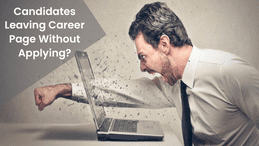 Resume parser is one of the most popular products of RChilli. This web page will give you complete details about how our resume parser can help your business. Read the case studies and understand how our customers are using our product.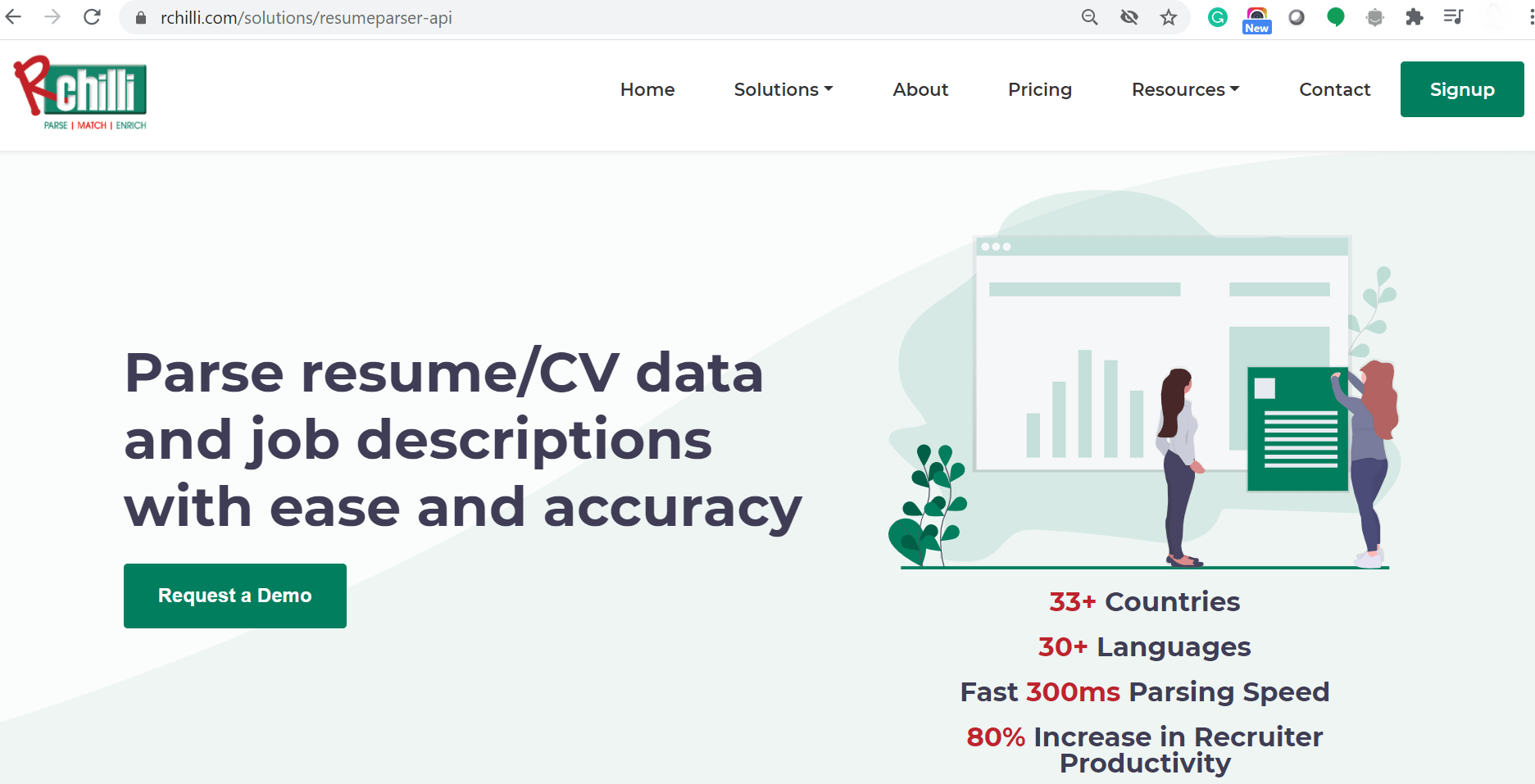 It is a new section we have added to our website. You can go through the entire journey of our customers with us. It contains their videos, case studies, and exclusive benefits they derived from using our products. The main aim of creating this section is to show our users what our customers speak about us through various mediums.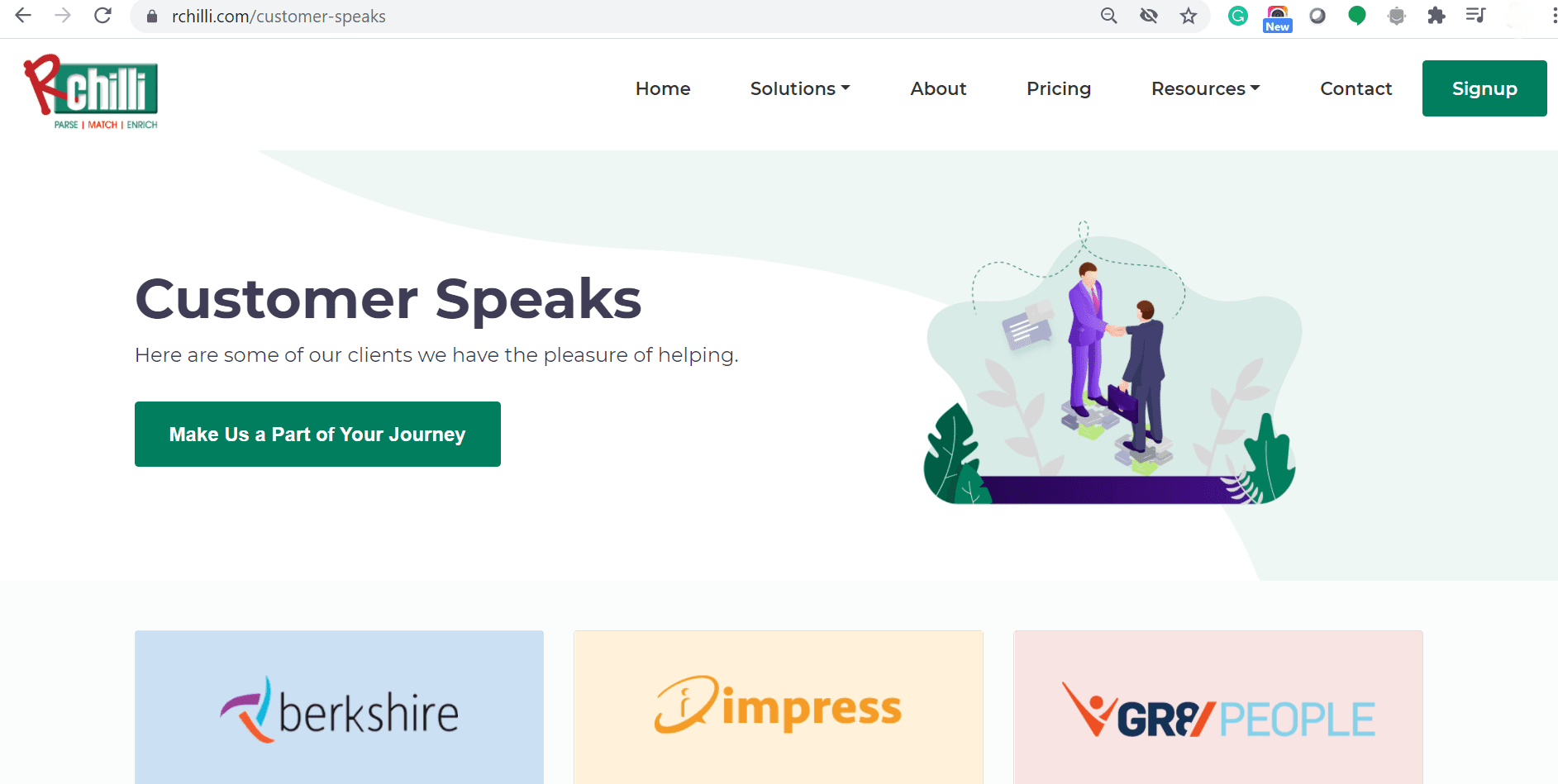 4. Videos
Get access to all our videos on one page. Have a great time watching these videos as they talk about customer testimonials, RChilli journey, our core values, our products, interviews, recruitment challenges, and much more.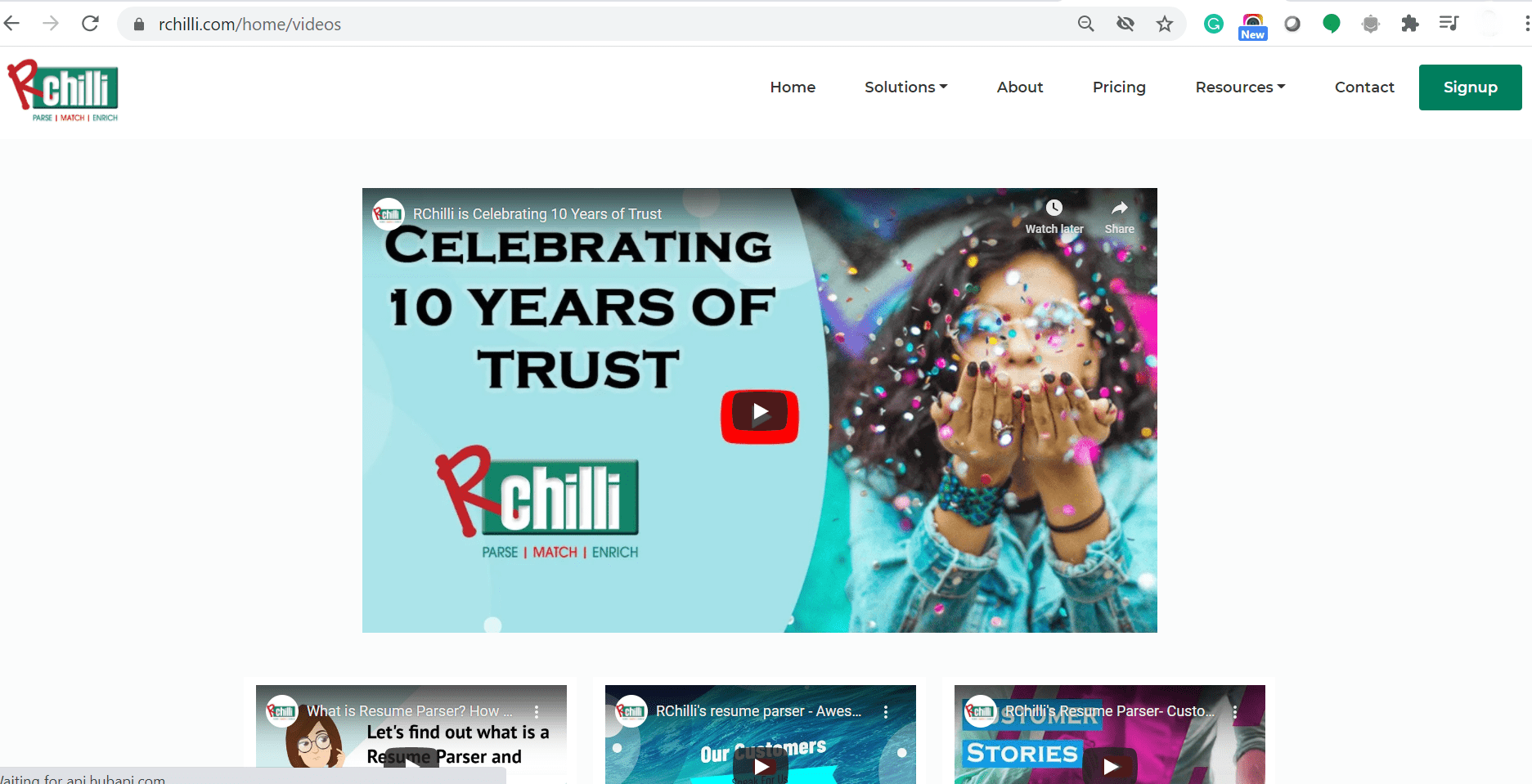 5. Pricing
Check out our affordable plans on our website. This is a new addition because we want to make it easy for our users to take a buying decision. You can check out our monthly and yearly plans shown in a clear format. Each plan includes the components it offers.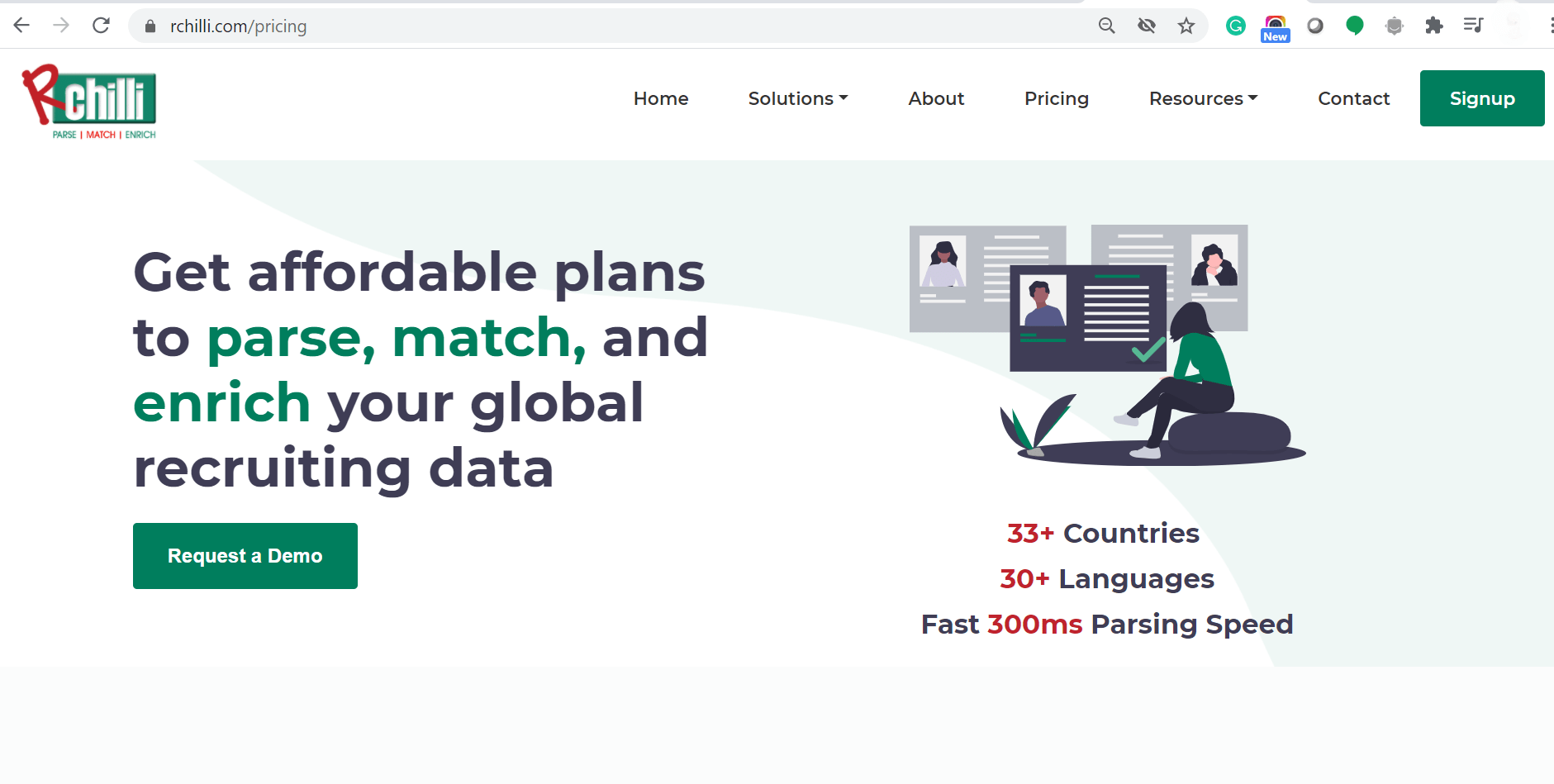 6. Blog
Do you like reading about HR technology? RChilli blog offers you educational and informative content about the HR tech industry. Get all the information on one page that includes inspirational interviews, product-based articles, generic articles on HR technology, customer speaks, and much more.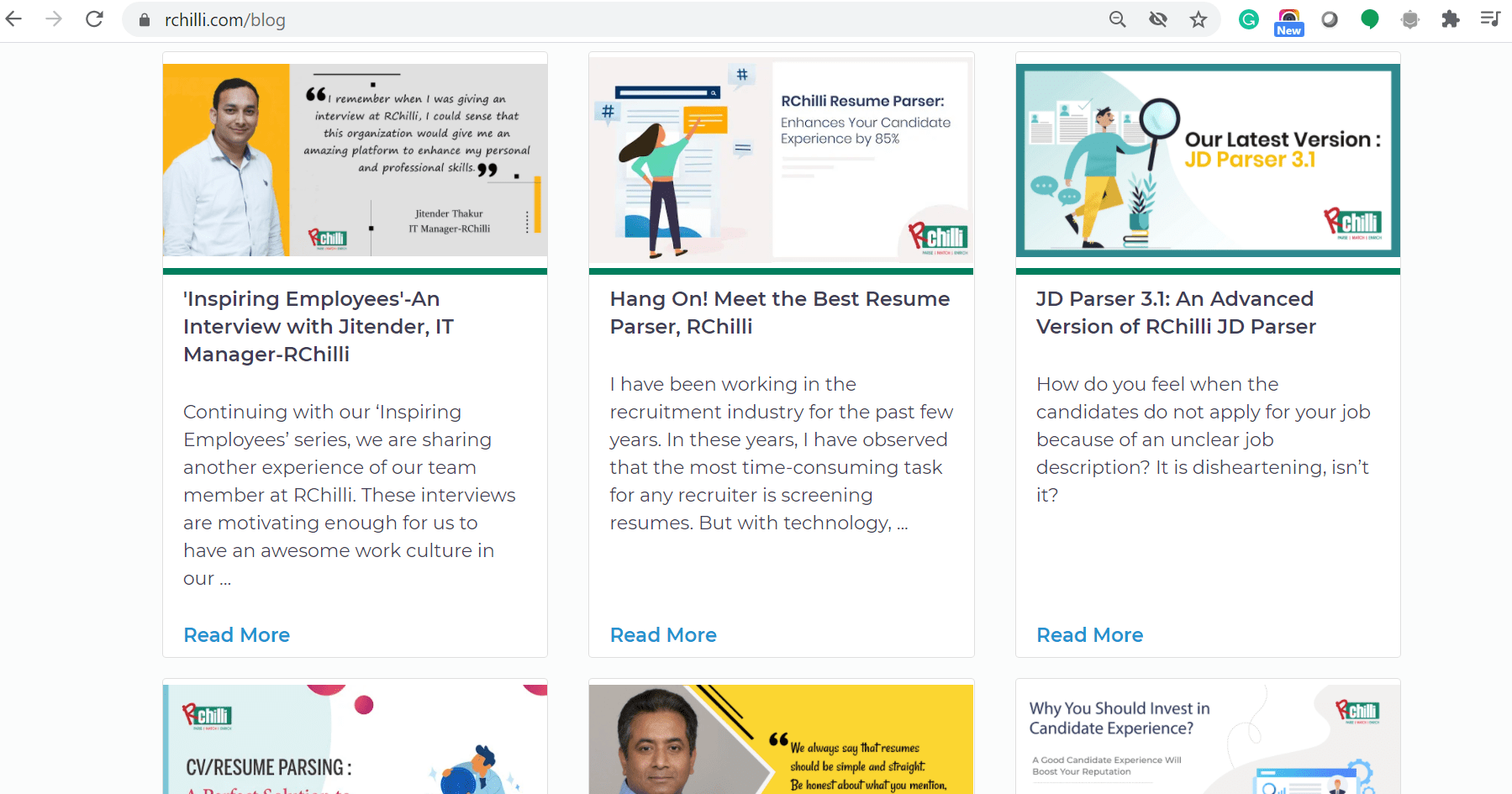 7. Case Studies
We feel glad that our customers trust us for our services. Our commitment to providing world-class services to our customers is always our first priority. Check out this beautiful page and read how we help our customers achieve their goals.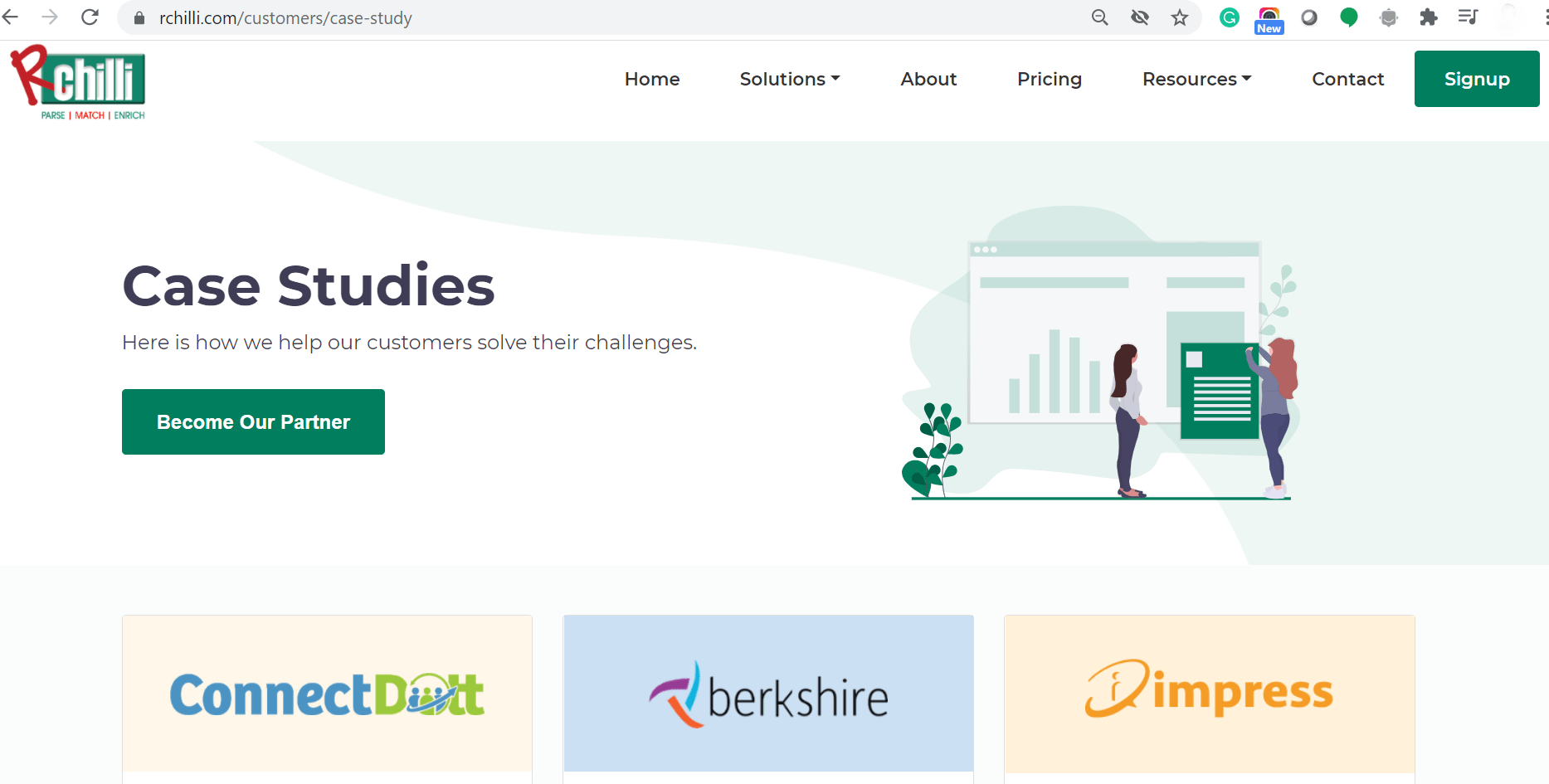 Let's celebrate 2021 with new enthusiasm and innovation.
If you have any comments about our new website or have a query, please schedule a call with us.