Customer Speaks-What Do Our Clients Say About Us
March 14, 2022 by Navjot Kaur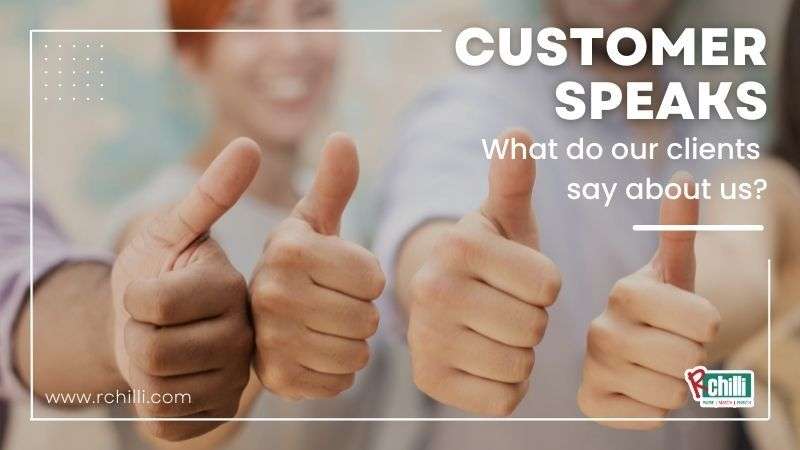 RChilli promises to guarantee an incredible experience to its customers and keep itself future-ready for all upcoming demands of feature/product. We are a proud partner of 1600+ customers across 37+ countries. As a trusted partner of resume parsing, matching, and data enrichment, we are committed to delivering a remarkable service to our customers and fulfilling their expectations.
Here is why they chose us and what they like about RChilli
What matters to us is the appreciation we get from our customers. It feels great when our customers share the amazing results they get by using our products. Here's what our clients have to say about us:
Often our clients recall when the RChilli team started working with their team. They say they could integrate the RChilli resume parser into their product in less than a day. The documentation is easy to understand, and clear that their teams had no hassles in carrying out the integration process.
Resume Information Extraction in 140+ Fields
Our clients are happy that they get information in numerous data fields. They are amazed at the reports we provide showing the percentage of success for every data field. This helps them in selecting data fields they want based on a higher percentage, which, in turn, makes them take the right decision.
Our clients have enhanced their functionality by incorporating the RChili resume parser into their products. That's because our best-in-class NLP technology allows us to deliver parsed data.
They appreciate that RChilli can maintain its current product that focuses on the specific elements of resume parsing. That is the reason they choose RChilli as their resume parsing partner.
Would you like to enjoy the same experience as our clients had by using our products? If yes, you can witness the power of our solutions through our incubator program. It is the best way to get started with RChilli.