RChilli has announced the addition of Hebrew to its list of languages supported. The addition of Hebrew is part of the company's ongoing effort to expand its global reach and provide comprehensive parsing solutions to businesses worldwide.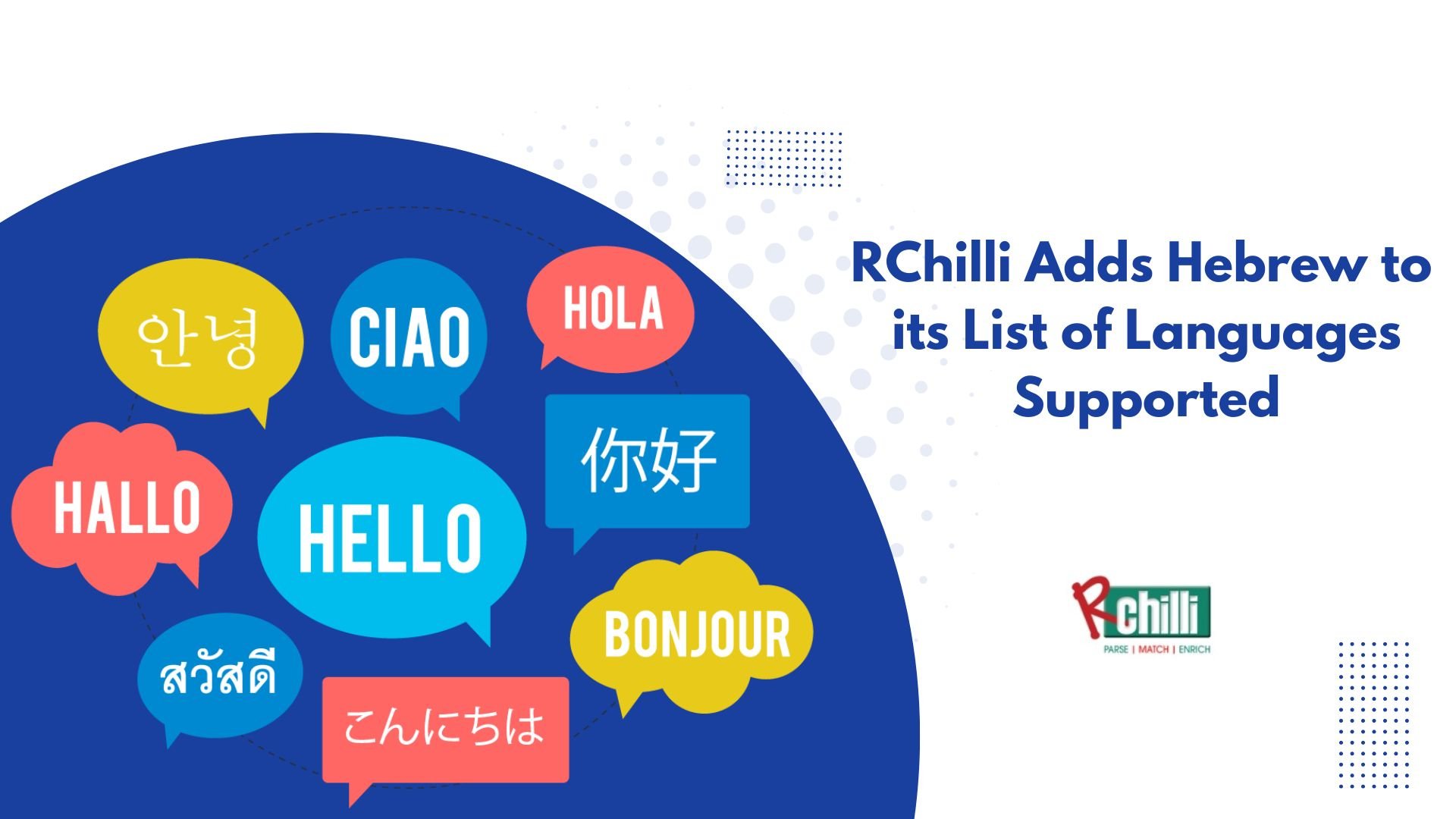 Known for its multilingual support, RChilli can now parse resumes and jobs in Hebrew. This new addition helps users in Israel experience the remarkable benefits of resume parsing automation.
Continuous new advancements are being made in the HR Technology industry, but parsing in Hebrew still needs to be improved for many resume parsers. Hebrew is written in a right-to-left format, and it is quite challenging to parse. But after numerous testing sessions, RChilli can now accurately parse in Hebrew.
RChilli, a leader in multilingual capabilities, is already parsing in over 30 languages. Apart from Hebrew, the company parses in English, French, German, Spanish, Polish, Turkish, Portuguese, Italian, Dutch, Chinese (Simplified), Japanese, Russian, Arabic (Right to Left), Indonesian, Danish, Swedish, Romanian, Korean and 25+ additional languages.
Regarding this addition, Inder Pal Singh, Sr. Director-Development at RChilli, said, "Multilingual functionality in a resume parser is in growing demand as companies strive to bring diversity to the workforce and hire quality candidates globally. Companies must choose a parser that can provide accurate results in multiple resume languages to accomplish this. We have added Hebrew to our list of languages supported with an intention to expand our reach across the world."
Learn more about the languages supported by RChilli resume parser.
About RChilli
RChilli is the trusted partner for parsing, matching, and data enrichment, providing companies, in 50+ countries, with solutions built for the future of technology and recruiting. RChilli's innovative products, backed by an industry-leading tech stack, power the processing of 4.1 billion+ docs a year for 1600+ top global recruiting platforms. Enabling companies to hire better talent faster since 2010, RChilli is ISO 27001:2013, SOC 2 Type II, and HIPAA certified and GDPR compliant.
RChilli also has its multilingual resume parsing app available on Oracle Cloud Marketplace and Salesforce AppExchange.
Source: RChilli resume parser parses resumes & jobs in the Hebrew language.