Choosing The Right HR-software For Your HR-startup!
September 16, 2020 by Snehil Sharma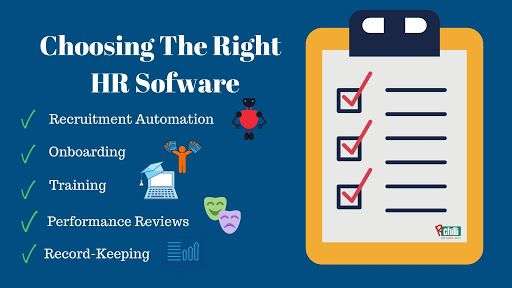 HR software is an important development of today's era that helps you with careful and effective business handling. It reduces the burden of the employees by making their hiring error-free. Keeping a record of everything manually is a hectic task and time taking process, so you must try these latest developments for HR management of your organization.
Three years ago, I had a similar concern while selecting HR software for my organization. I was looking for a complete solution but was not getting any help from anyone. With all my past valuable learnings, I am sharing my experience with you to save you from this struggle.
HR software is a hot topic nowadays. The use of technology to digitize some of the core HR activities has been around for a couple of decades. Selecting the perfect HR software for your organization is an important business decision. I am sure my blog will provide you with the complete guidelines you require to make the best decision.
You might be wondering, 'Why would a company like RChilli help small businesses or start-ups to choose the perfect HR software?'. Well, at RChilli many startups are using the RChilli startup platform to attract and retain the customers. We help startups to grow with the right strategy, tools, and support.
Let's dive in and go through what you should look for when you evaluate your HR software.
Purpose of Using HR Software
HR software helps the hiring team to carry out the activities that involve a lot of paperwork and manual record-keeping. This software adds automation in the recruitment process and saves the time of HR professionals.
A Few Important Key Features to Look for in HR Software for Start-ups
Here I am pinpointing some of the key features that an organization HR software should offer:
Recruitment Automation:

HR professionals can use the software in keeping track of various parts of the recruitment process. With AI tools like a resume parser, you can simplify the applicants' screening process. It has the ability to parse a large number of resumes /jobs in a scalable manner. Now with HR software shortlisting of candidates has become a game of a few clicks.
Onboarding:

It helps new employees to get easily onboard by providing training and resources they need in their job.
Employee Record-Keeping:

HR professionals can keep important records of employees and can use them whenever required.
Training:

HR software will let you plan your employees' training and development needs, and sometimes you can even integrate training into the app itself.

Time and Attendance:

HR professionals can easily manage employees' leave requests with a schedule to make sure you have an adequate workforce.

Performance Reviews:

You can keep track of your employees' performance year by year. HR professionals can set new goals, objectives, and access their whole development history within the software.

Reporting:

Through HR software, professionals can quickly analyze their employee data and easily create customized reports.
5 Tips to Consider Before Investing in the Purchase Decision
After you understand the key features you need to look for in the HR system, I also want to offer some more tips for this difficult task. Let's dive into a few questions you must ask before picking up the right HR software.
Is it user friendly?
If the product (the software you choose) is fast, easy to use, and has a simple interface, it will be easy to be adopted by the employees. If the interface is complicated and has a lot of distractions, you must review your decision.
Does it have all the features you require?
The next step is to look for where you would like to improve your HR process. Every software comes with different key features, but it is a useful distinction to keep in mind as you decide what you are looking for.
Does this software save your employees' time?
There is no denying the fact that the recruitment process is time-consuming. While choosing the right software, keep in mind that the system must reduce manual intervention, and save employees' time to focus on more strategic matters.
Will this help me to reduce business risk?
Imagine what would happen if your laptop, which is full of important excel spreadsheets, gets misplaced? To save yourself from such a situation, invest in the software to save all employees' data. Make sure all the processes need to go through the same validation. This will also remove human errors.
Can your employees self-serve?
This is an essential step to consider while selecting the HR software. Empower every employee to have access to run this system. Putting the employee data open for an individual will help you get happy peers.
Take the time to do research work on the HR software that fits your business size needs. Ask the right questions and decide once your mind runs out of the queries. Getting answers to all your queries, discuss your points with your team, and if it is feasible to all, invest in.
Want to find out more? RChilli is always ready to help. Explore our amazing use cases.
Editor's Note:This article was originally published in September 2014 and has been completely revamped and updated.