Why an ATS is Must for Quality Recruitment?
March 23, 2021 by Snehil Sharma
Recruiting quality hires for the organization is a crucial and daunting task. As a recruiter, it is pretty evident that the main quest is to attract top talent. The hour's need is to use advanced technology and recruiting tools to create an ideal recruiting pipeline.
ATS or Applicant Tracking System is indeed the best tool to automate the hiring process, boost candidate experience, and leverage hiring results.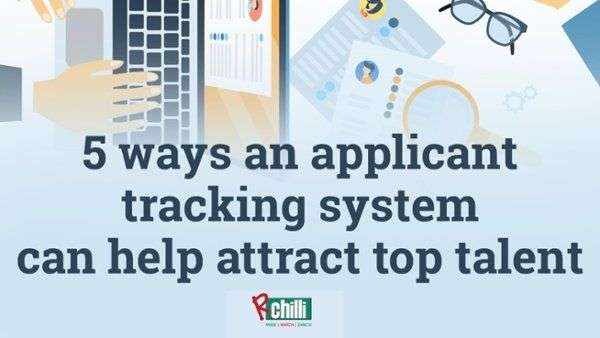 In this blog, let's throw some deep insight into why ATS must have a tool for recruiters.
Automation
Managing thousands of resumes is a never-ending task. But with the help of technology like ATS, recruiters can ease their life by automating most of the recruiting tasks. Many Fortune organizations are using ATS for scrutinizing job applications and improving their recruiting pipelines. And adding a resume parser in an ATS will bring out remarkable results for recruiters. It helps recruiters to extract candidates' information from their resumes like name, email address, contact number, experience, qualification, etc., directly into ATS fields. It can also parse a large amount of resumes/jobs in a scalable manner. An ATS is the best way to keep recruiters and applicants on a single platform. By automating all the notification processes, a recruiter can give ample time to understand the top talent better.
Job Posting
An ATS takes care of all those daily routine and time-consuming recruiting tasks for the recruiters. It automatically streamlines the posting of the job description to different job boards across the online platform. Nowadays, ATS comes with built-in integration of plugins to support all the big names of online job boards such as Monster, Indeed, etc. Recruiters can post and manage jobs on several websites and job boards with just a single click. All the database (talent pool) additions, deletions, and other edits are done instantly.
Watch an exclusive video on quality hires
Efficiency in Tasks
An ATS allows recruiters to manage and track all the incoming applications easily and keeps all the data organized and accessible to all the team members to review. This brings transparency to the hiring process. With an ATS, searching the talent pool for candidates by various categories, like location, skills or education, etc., will be easy and quick. Moreover, an ATS can standardize all the candidates' data and the recruitment process itself, allowing recruiters to optimize the hiring cycle, find the best talent, and make the right hiring decision.
Drives Diversity
Diversity and multiculturalism are the two significant factors that determine the existence of an organization. These factors make the organization a lot more innovative, thereby making it possible for them to generate more ROI. It is essential to attract diverse talent. Also, using an ATS avoids the risk of unconscious bias while hiring and making recruitment decisions.
Also Read: Age Diversity in Your Workforce: Who Gets the Spotlight?
Enhance Candidate Experience
Apart from the recruiting phase, recruiting software helps with the quick onboarding of new hires. The major put-offs for the candidates are complicated login pages and lengthy application forms. Websites with these long application submission elements tend to have many candidates leaving them without applying. But a resume parser on their website's application page will facilitate a quick and easy submission of candidates' applications. Applicants can easily upload their resumes, and the fields will get populated automatically.
Also Read: The A to Z of Providing an Ultimate Candidate Experience
With such excellent benefits, it is no wonder that many organizations have started using ATS to facilitate their recruitment processes. Here at RChilli, we offer you the perfect opportunity to bring innovation and digitalization to your hiring. Are you interested to know how? Contact us now!