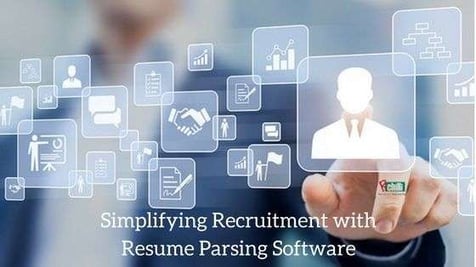 Fulfilling specific needs of a functioning enterprise is the requirement of present. Nobody can deny but developing applications for specific needs can enhance business reach of every organization, just like investing in Resume Parsing Software for HR.
HR recruitment process can be considered as one of the toughest procedures in an organization. The HR staff has to go according to the organization's rule and regulations for recruiting a candidate. However, selecting right candidates for the organization is again a hard task. HR managers have to go through all the resumes submitted to them. Sorting out resumes from the pile and shortlisting right people will require the help of an external agent or software. Software like resume parsing can be of great help in accomplishing this task.
A resume parsing software is an innovative solution for recruitment, which has taken it to another level. Resumes are submitted by candidates, which can be in the form of doc, docx, PDF, html, xml, txt and many other formats. The resume parsing software sorts them out for you by extracting candidate data from them and saving it in multiple fields. This makes the recruitment process simpler for you. You can say that resume parsing actually helps you to choose and recruit proficient employees for your company.
Features of a Resume Parsing Software:
-Our intuitive software is multi-linguistic, supports Cloud and is socially enabled.
-Another feature is that the software can accept all formats of resumes available. These formats are PDF, RTF, TXT, HTML, DOC or DOCX. This makes the software offer no barrier or limitation in resume processing and integration.
-Further, the parser simplifies resume management and gives ease to candidates to apply for selected jobs.
-What more! You can process resumes in realtime which is about a second.
-Our parser can be attached with any Applicant Tracking Software (ATS) or CRM used for managing applicants.
-Having a parser in place reduces your resume screening and escalates hiring by 65%.
Don't just stick around with your slow hiring process as CV Parser can give you the right kick to hire more in less time, and that too in quality. Try today as there can be no better day than today to begin a change in your Recruitment.