HR Tech Conference 2022 - World's Biggest Conference and Exposition
August 03, 2022 by Rohini Sood
The biggest internationally recognized event – the HR Technology Conference- will take place in Las Vegas from Sep 13-16, 2022. Join the world's leading event featuring the best-in-class HR Tech tools, products, and more.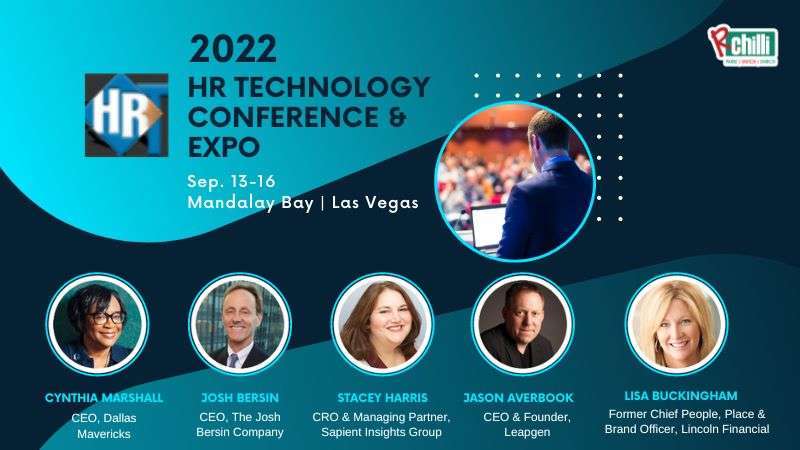 About HR Tech Conference
For the past 25 years, the HR Tech Conference has been committed to delivering unmatched insights into the world of HR and recruitment. What's more? The HR Tech Conf has helped thousands of businesses succeed worldwide by showcasing the latest tools, strategies, and processes.
The conference will have Mega Sessions and Learning Tracks focusing on pivotal HR issues, including Core HR, DEI, talent acquisition, talent management, and various other agendas.
Event Highlights
If you are an HR Tech enthusiast looking to leverage your recruitment process with avant-garde tools, HR Tech Conf is the place for you. It's your chance to explore world-class solutions and compare products from hundreds of vendors —all under one roof!
The Conference brings together global pioneers, game changers, and some of the world's top CEOs shaping the workplace.
Speakers and their Agenda
The four-day-long event features world-class speakers and thought leaders at the forefront of the global HR industry, providing organizations from around the world with their insights from leadership, innovation, technology, and expertise.
The following thought-provoking speakers will encourage your HR teams at the conference:
Opening Keynote
Going ALL IN: Breaking Down Barriers to Transform Culture | Cynthia Marshall
Cynthia is the CEO of the Dallas Mavericks, Former SVP of Human Resources, and Chief Diversity Officer for AT&T. Watch Cynthia in action as this visionary leader discusses crafting the right environment for employees and ensuring they are heard.
The Disruption Never Stops: What's New and What's Ahead in the HR Tech Market | Josh Bersin
Josh is the CEO of The Josh Bersin Company and a global industry analyst. Watch out for Josh as he discusses his latest report on the HR technology market.
The Public Debut of the 25th Annual Sapient Insights HR Systems Survey | Stacey Harris
Stacey is Chief Research Officer & Managing Partner at the Sapient Insights Group. She will discuss the key insights from the HR systems survey to help you develop your organization's future-ready HR tech strategy.
How to Continue to Disrupt Yourself: A Sustainable Guide to Digital Transformation | Jason Averbook
Jason is the CEO & Founder of Leapgen. Watch out for Jason as he discusses the Digital HR Manifesto and the HR, IT, and business capabilities required to lead change in the Now of Work.
Closing Session
Meet the CHRO of the Future . . .a Technology Expert | Lisa Buckingham
Lisa is the Former Chief People, Place, and Brand Officer at Lincoln Financial. Watch Lisa lead this fascinating discussion in which two CHROs discuss the role of the CHRO and how technology plays a role in it.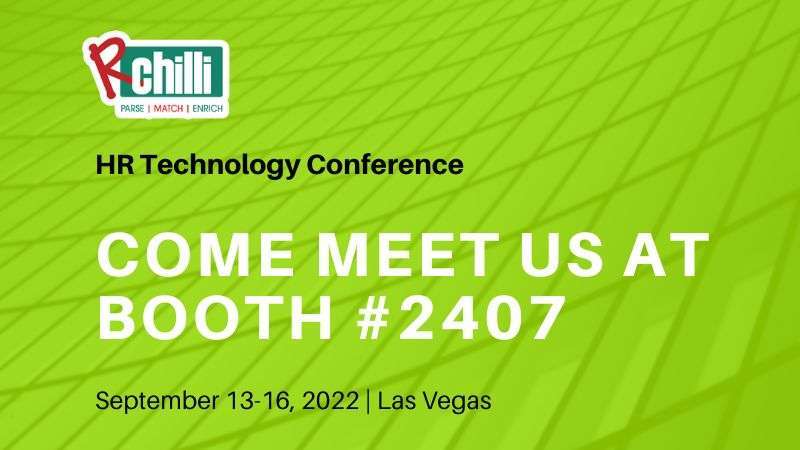 We are excited to be exhibiting at the HR Tech Conference as it allows us to network with like-minded people and helps us showcase our world-class products to a global audience.
For more than a decade, we have been serving a global client base with varied requirements and customizing as per their needs. Our clients have helped us evolve and stay steadfast with the rising demands for advanced HR Tech solutions. Therefore, we serve clients in 44+ countries with our revolutionary products, including Resume Parser, Search & Match Engine, Taxonomy, Resume Redactor, ML Plugins, and Data Migration.
Processing 4.1+ billion docs each year for 1600+ top global recruiting firms, we are ISO 27001:2013 and SOC 2 Type II certified and GDPR compliant. We are also a proud partner of Salesforce, Oracle PeopleSoft, and Oracle HCM Cloud.
If you are attending the event, please visit us at booth 2407; we'd love to meet you. You may also reserve a time slot for a personalized session at the booth.