What is a Resume Parser & How to Parse Resumes?
February 06, 2022 by dev
Résumé Parser, also known as CV Parser converts unstructured resume data into a structured form to speed up recruitment. It extracts candidate data from resumes and saves it in data fields. The output is delivered in JSON format. Apart from parsing, various recruitment analytics solutions such as semantic search & match and resume enrichment help in smart talent acquisition.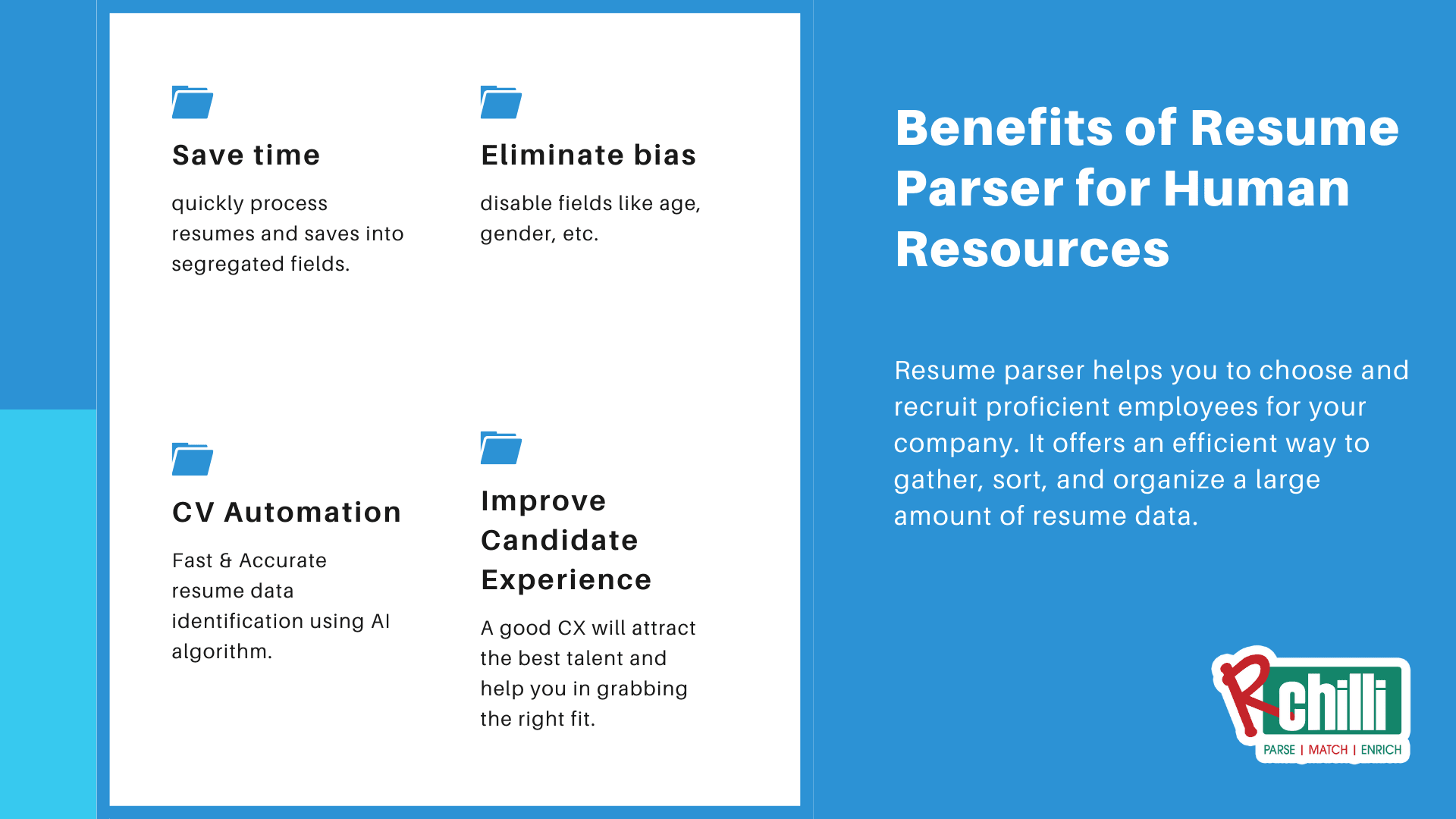 Get quality talent

Close jobs quickly

Save time

No manual screening of resumes

Easily integrated with your existing HR software.

Offers a management summary to evaluate candidates quickly.
Resume Parsing API is used by recruiters, applicant tracking systems, and job boards to automate extracting, analyzing, and storing candidate data. This eliminates the need to sort out resumes one by one. With the least manual intervention, much time is saved, which can be utilized in other business activities.
Resumes created in any format can be parsed, be it doc, Docx, HTML, pdf, RTF, and results are delivered in JSON format through REST API.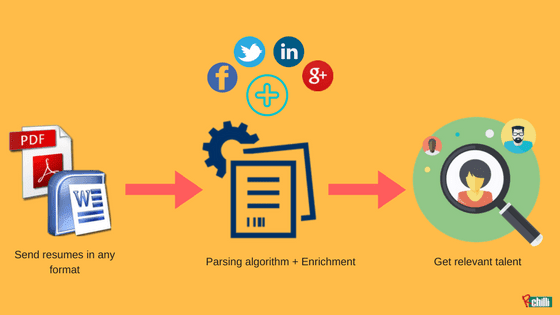 A detailed collection of taxonomies can help in identifying skills and expertise of a candidate easily. Users can also define their own taxonomies which can be added to the list. Here are a few examples:
You have written job profile as 'Java Developer' in your job description. The resume parser will look for job alias in its taxonomy namely 'Java engineer', 'Java lead', 'Java Software Designer', 'Java Software Programmer' etc. Data is extracted from resumes having these job profile names, which gives the recruiter more options to choose from.

For a skill 'Project management', skills alias can be defined as 'Planning a Project', 'Executing the Project', 'Project Management Training', 'Project Cycle Management' etc. Data is extracted from resumes having these skill alias. Thus, a parser looks for a broader perspective while hiring candidates.

Job skills are skills' names related to a specific job. For example, skills can be defined for 'Java Developer' as 'Core Java', 'Web Services', 'My SQL', 'Spring MVC,' 'Struts,' 'Maven' etc.
For advanced features, a resume parser is followed by Semantic Search & Match and Resume Enrichment.
What is semantic search and match?
Semantic Matching gives you the ability to find the right candidate by matching resumes with job descriptions. It searches through candidate resumes and ranks resumes according to their best matching. Usually, there are four types of matching:
Resume to Jobs

Job to Resumes

Resume to Resumes

Job to Jobs



What is resume enrichment:
Resume Enrichment takes information from the social profiles of the candidates and updates their resumes with the same. Even a passive resume database can get freshness and become more productive with updated information for skills, experience, education, etc. A job score is calculated based on job seeking behavior of the candidate.
A good resume parser offers all the above-mentioned features to simplify and streamline the hiring process.