HR Tech Conference 2022: Bringing Women to the Forefront of Technology
September 05, 2022 by Rohini Sood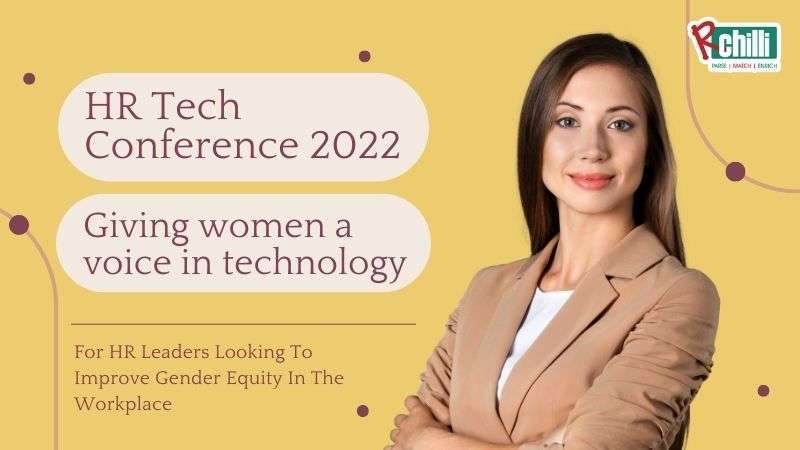 Over the past couple of years, one of the highlights of the HR Technology Conference & Exposition has been the Women in HR Tech event. The event brings together some of the most successful women in the HR industry to address issues like gender equality, digital transformation, women in leadership roles, and many more.
HR Tech Conference is back in action, and so are we! Unlock the potential of your business, people, and future. Stop by the RChilli booth no. 2407 at #HRTechConf to experience our future-ready HR Tech solutions.
This year the HR Tech Conference aims to honor the women globally who faced hardships during the pandemic and came out victorious. Therefore, a half-day summit at the HR Technology Conference is dedicated to women.
Learn how women can succeed in leadership and what's needed to create a trusting culture from the engaging sessions.
This year's Women in HR Technology Summit has something for everyone, from its engaging opening session on Employee Expectations in the New World of Work to a closing session on Digital Transformation Connecting and Engaging the Workforce.
HR Tech Conference 2022
The HR Tech Conference'22 is the most awaited event for HR leaders, professionals, and TA teams.
This year, the popular Women in HR Technology half-day summit at the HR Technology Conference debunks the myths surrounding gender diversity and inclusion and sheds light on tech-enabled pathways that can help you foster belonging in your organization.
Here's a brief on the session:
OPENING SESSION
Employee Expectations in the New World of Work
Tuesday, Sept. 13 | 8 - 8:45 a.m.
EVP, Chief Transformation and Human Resources Officer, Macy's
President and Chief Commercial Officer, Guild Education
CLOSING SESSION
Is Your Digital Transformation Connecting and Engaging All of the Workforce?
Tuesday, Sept. 13 | 11:10 a.m. - 12 p.m.
VP HR, Corvesta Companies
Head of Human Resources, IMI
Employee Experience Leader, Kimberly-Clark
Moderator:
CEO & Principal, Valoir
What's In Store For You At #HRTechConf?
Learn about the latest and most relevant HRTech solutions and their impact on recruitment strategies at HR Tech Conference, 2022. Here's what you'll take back:
Discover the ideal HR tech tools catering to your unique needs

Leverage technology to reshape the workplaces

Meet the global thought leaders & experts

Phenomenal networking opportunity

Gain exponential learning experience

Learn how to navigate the future with confidence

Acquire knowledge of applicable, real-world solutions
TeamRChilli@HRTech
RChilli is exhibiting at the HR Tech Conference, Las Vegas, at
Booth No. 2407 from Sept. 13-16, 22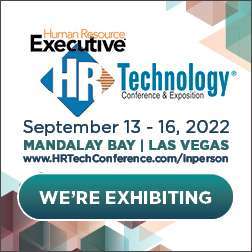 Our world-class HR Tech solutions include resume parser, search and match engine, taxonomy, resume redactor, ML plugins, and data migration.
RChilli is the trusted partner for parsing, matching, and data enrichment, providing companies, in 44+ countries, with solutions built for the future of technology and recruiting. RChilli's innovative products, backed by an industry-leading tech stack, power the processing of 4.1 billion+ docs yearly for 1600+ top global recruiting platforms.
Enabling companies to hire better talent faster since 2010, RChilli is ISO 27001:2013 and SOC 2 Type II certified and GDPR compliant. RChilli is also a proud partner of Salesforce, Oracle PeopleSoft, and Oracle HCM Cloud.
Anyone attending the event is welcome to stop by our booth no. 2407 and we'll be happy to meet you.
You can also reserve a time slot for the customized session at the booth.