Top 3 HR Tools Every HR Professional Should Know About in 2022
February 08, 2022 by Rohini Sood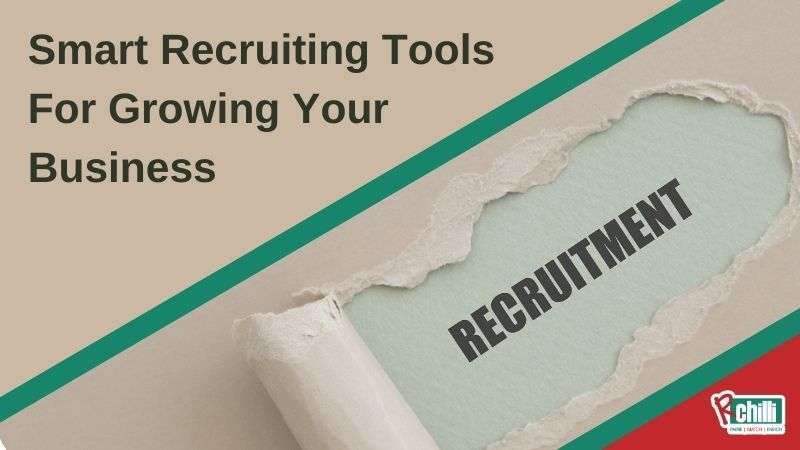 Isn't it challenging for the TA teams to find the perfect HR Tech tool? More so because they need to keep an eye on the latest tools in the market. Don't worry; we have it covered for you! In this article, we've outlined three major HR tools that every HR professional should be familiar with in 2022.
Do you know the cost associated with hiring a new employee? It is about $4,000! However, if you are an HR professional, you don't need unsolicited advice about the cost involved in finding employees. You know it first-hand.
You may spend money on job listings, training, and interviews to hire the best employee. You can't escape the hiring process, but you can save time and cost with advanced HRTech solutions.
Top 3 Recruitment Tools
Some standard recruitment tools include:
Applicant Tracking System (ATS)
ATS is a recruiting software designed to simplify your organization's hiring process. It is a central repository that stores candidate data, including resumes and cover letters.
An ATS is a beneficial recruiting tool because of its database support functionality for recruiters to acquire talent.
Nowadays, modern ATS is integrated with innovative cv/resume parsing technology.
Nowadays, several ATS platforms already have cv/resume parsing software.
There are numerous benefits of using resume parsing with an ATS. One of the significant benefits of an ATS is that it allows easy access to candidate data. Another advantage includes real-time collaboration amongst hiring teams, resulting in impartiality and transparency.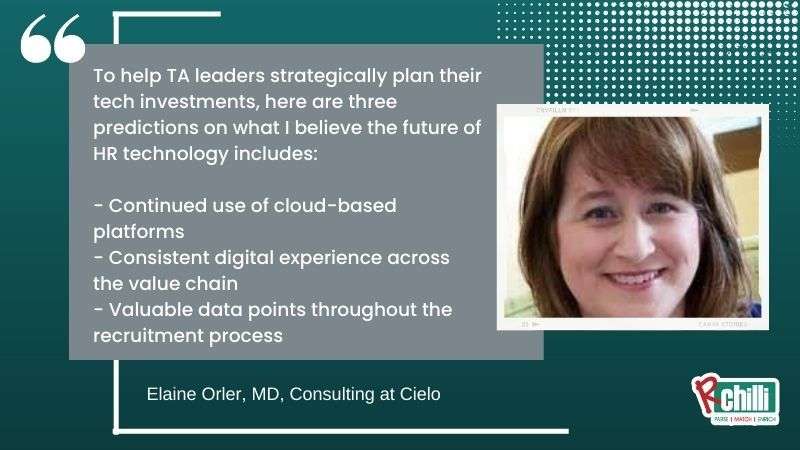 AI and Automation Enabled Tools
AI for recruiting technology allows HR departments to leverage their ATS better, offering the capability to recruit systematically, shortlist precisely, and screen resumes fair-mindedly.
These recruitment tools are based on artificial intelligence (AI) and are preferred because of their automated hiring process. AI-powered hiring tools can screen candidates, analyze data, enable virtual chat, and more. Examples of these tools are resume parsing software and chatbots.
Social Recruiting Tools
In today's digital world, it's practically impossible not to use social media recruitment tools. Social media platforms such as Facebook, LinkedIn, and Twitter are widely used for advertising jobs, finding outstanding talent, and connecting with potential candidates.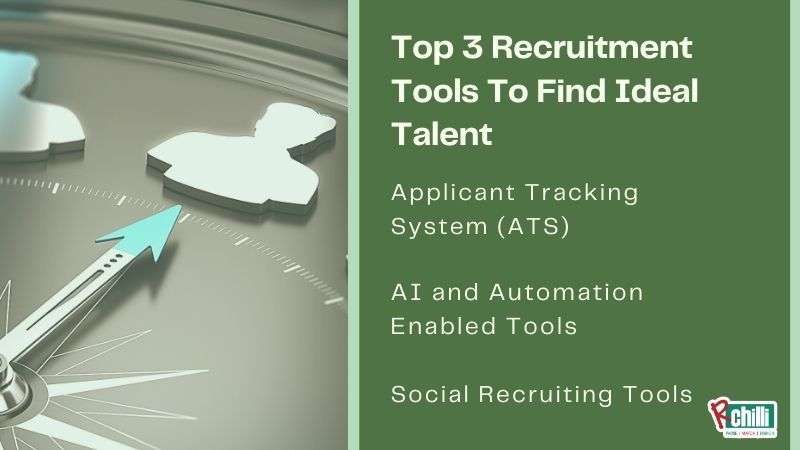 How Can RChilli Help Recruiters to Hire Efficiently with AI-powered solutions?
To simplify the very first step of the screening process, RChilli offers three software products for ATS, job boards, staffing firms, and enterprises. They are:
Resume Parser

Job Description (JD) Parser

Taxonomy

Data Migration
Reviewing candidates' resumes is the first step HRs do. They need an automated tool to do these tasks. RChilli resume parser does precisely that - segregates the information from the candidate's resume into 140+ data fields.
In a single click, it retrieves all the relevant information. It provides you the option to upload the resume directly from your email inbox and also allows you to parse resumes in bulk.
RChilli JD parser is an intelligent software that extracts relevant parameters from a job description and saves the information in the required fields that are already defined.
JD parser can help recruiters parse job descriptions from single or multiple email inboxes to get structured data.
RChilli Taxonomy offers an infinite collection of skills and job profiles, alongside their related information. Currently, it provides 900,000+ skills and 550,000+ job profiles in multiple languages.
The endless list of skills and job profiles spreads across dozens of industries and domains with unlimited unique concepts.
RChilli offers a secure and seamless data migration service that transfers data from one location/ATS to another.
We understand the complexities involved, and therefore, before starting the process, we develop a comprehensive strategy to accomplish the procedure.
Wrapping up
Like every tool belt has a hammer and a screwdriver, recruiters have modern recruiting tools to streamline their work. These recruiting tools can enhance the hiring experience for both recruiters and candidates.
For HR departments, recruiting tools can make the hiring process faster and more efficient.
For candidates, recruiting tools can simplify the application process with a one-click apply and contribute to a positive candidate experience.
Which recruiting tool(s) does your organization use to pre-screen resumes? So, if you haven't already automated your pre-screening process, contact us, and see how well our solutions work for you in sorting out the ideal candidates.