Why are ATS and Resume Parser a Perfect Partnership?
January 04, 2022 by Rohini Sood
An ATS and resume parser is a perfect combination for recruitment. Using advanced AI-powered tools, such as a resume parser with an ATS, can assist HR professionals in seizing the opportunity to hire the finest candidate.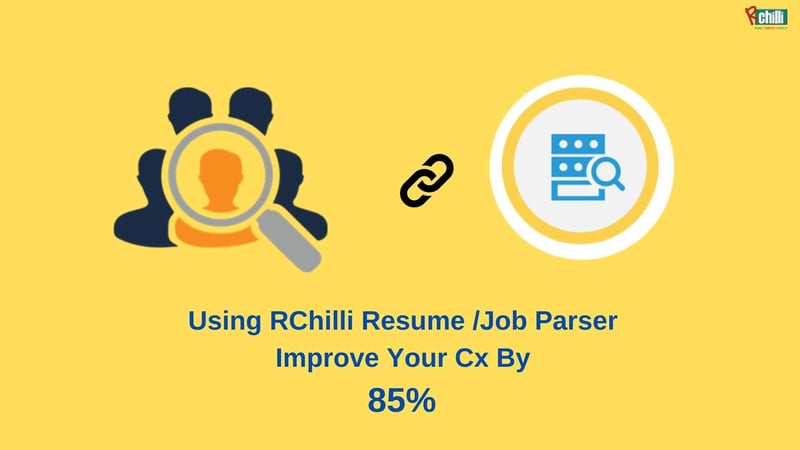 Why does your organization need an ATS?
HR professionals are responsible for bringing the ideal talent to an organization. There are many steps involved in this - scanning and sorting resumes, pulling resumes from multiple inboxes, scheduling interviews, etc., to recruit the final candidate. But they can simplify their workload with an ATS.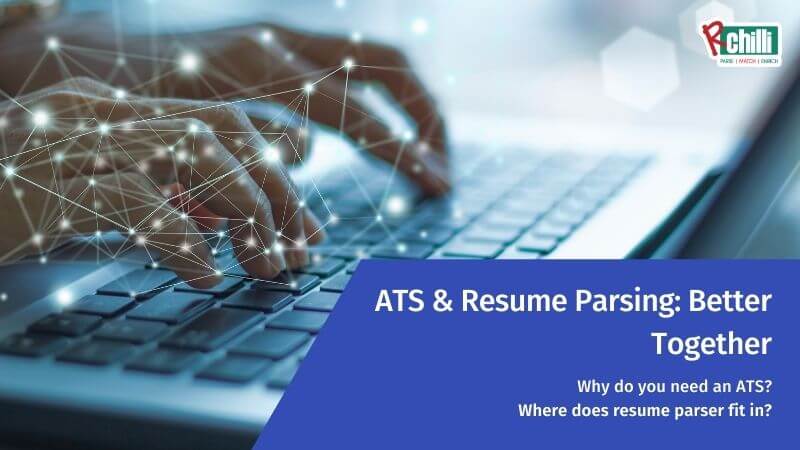 What is an Applicant Tracking System (ATS)?
An ATS is a recruitment software that helps to systematize the hiring process for an organization in its entirety. An ATS manages tasks such as:
Job publishing to multiple job boards

Storing candidate information

Screening applications
One of the critical functions of the ATS is to automatically filter through resumes to ascertain which candidates should move ahead of the recruitment process.
How can an ATS help in simplifying the job of HR professionals?
ATS alone cannot streamline the recruitment process. It needs the assistance of advanced HRTech tools to simplify the tasks of HR managers.
Where does the resume parser fit in this?
Using an ATS makes the recruitment workflow uniform and streamlined. However, an ATS needs to club with the latest technology to provide remarkable results. An advanced AI tool like a resume parser is an excellent recruitment solution that helps an ATS explore its potential to the maximum.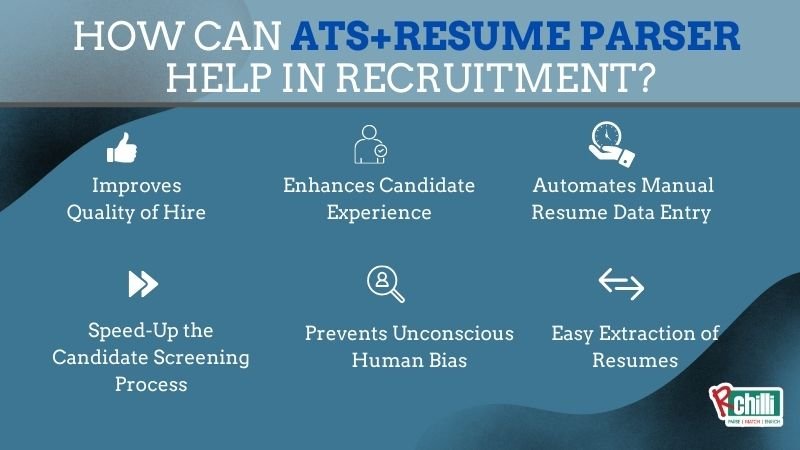 Let's read on to learn how a resume parser can enhance the functionality of an ATS and help HR professionals attain their goals.
1. Improves Quality of Hire:
Many HR professionals have claimed to have improved on the hiring quality of candidates ever since they incorporated ATS along with the resume parsing software.
Using AI tools like a resume parser with an ATS can speed up the recruitment process to help HR professionals grab the opportunity to hire the best candidate. A resume parser can parse many resumes or jobs in a scalable manner.
It efficiently extracts the candidates' data and saves it in pre-defined skills like name, experience, qualifications, contact number, etc. This allows HR professionals to screen out the unqualified resumes and ensures the HR team will consider the best prospects for the profile.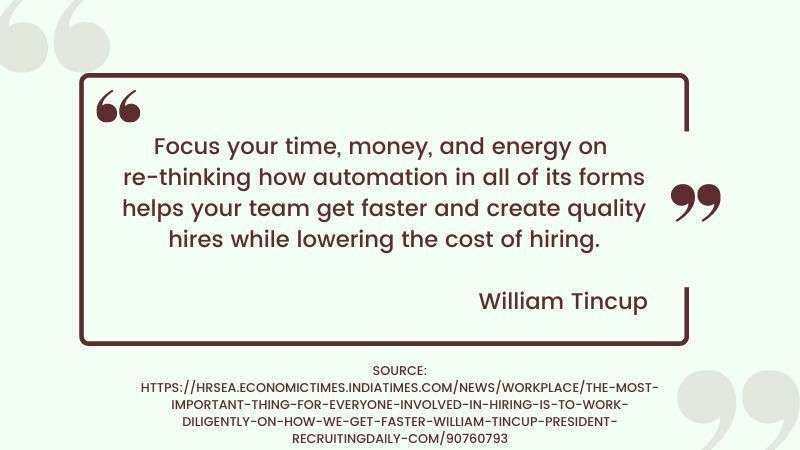 2. Enhances Candidate Experience:
Have you ever noticed what the major put-offs for candidates are? I believe it is complicated login pages and lengthy forms. Websites with these elements tend to have many applicants leaving them. Not providing an impressive candidate experience can also affect the organization's branding.
But with a parser, HR professionals can facilitate applicants with the quick and easy submission of their applications. All they need to do is upload their resumes, and the fields will automatically get populated.
With such an excellent user experience, candidates tend to spread positive words about the organization, which helps achieve a strong image in the market.
The topmost advantage of using a resume parser with an ATS is it saves time by automating the resume data entry work. Therefore, HR professionals can shift their attention to more critical tasks such as sourcing and hiring a quality workforce, which is necessary for boosting the organization's efficiency.
4. Speed-Up the Candidate Screening Process:
A parser parses a resume in real-time, with just a few clicks. This makes it simpler to parse several resumes in a go. By using the parser, screening resumes is no longer a trouble.
The availability of candidates' data in fields such as name, experience, qualifications, skills, contact details, etc., makes it simple for HR professionals to choose the ideal candidate. This helps them close more jobs quickly and speed up the hiring process.
Every talent acquisition team's goal is to select and hire the best candidates. However, sometimes recruitment decisions can be influenced by unconscious bias. This bias can be challenging to uncover and lead to an imbalanced hiring process.
A resume parser can eliminate human bias by excluding the data you feel can cause bias. You can quickly identify the fields that cause discrimination and can disable them, and the parser won't fetch data for the same.
Thus, automation of screening tasks will reduce HR managers' manual intervention and give no space for favoritism.
6. Parse Resumes or Jobs from Single or Multiple Email Inboxes
It makes the recruiter's task easy by instantly fetching data from several email inboxes. One can quickly obtain data from scanned resumes to look for an ideal candidate that you may have met at the recently concluded job fair.
7. Easy Extraction of Resumes in Bulk
A highly beneficial feature of resume parser API is that users can import millions of resumes overnight and get easy access to structured data.
CV/Resume Parser: The Intelligent Automation Software for Resume Reading
CV parser is a phenomenal tool in ATS that automates the resume screening and data entry process for all different resume formats like DOC, DOCX, PDF, RTF, TXT, ODT, HTM, HTML, DOCM, DOTM, DOT, DOTX. The parser follows the latest industry standards and generates HR XML and JSON output. It becomes helpful for custom ERP, HRMS, and Enterprise applications.
With a scalable resume parser, ATS helps companies identify potential talent and reduce manual interventions.
Growing ATS should pool resources with leading resume parsing providers and take the baton from where the parser leaves the process, not initiate the run. This would ultimately help candidates reduce the time to fill out applications and, on the other hand, provide recruiters with an ample amount of time for other top-priority tasks.
Want to learn more about how resume parsing with ATS can assist your enterprise in streamlining the process of recruiting? Start your free trial NOW!