In a hyper-competitive industry, speed is everything. More than five years since I am in this industry, I know that the faster you respond to an email or call your candidates, the more is the chance of finding relevant candidates.
As an HR professional, you receive hundreds of resumes from candidates each day. Incorporating technology into your hiring process will automate and accelerate the process. AI tools like a resume parser will be a game-changer that will help you improve your productivity and candidate experience.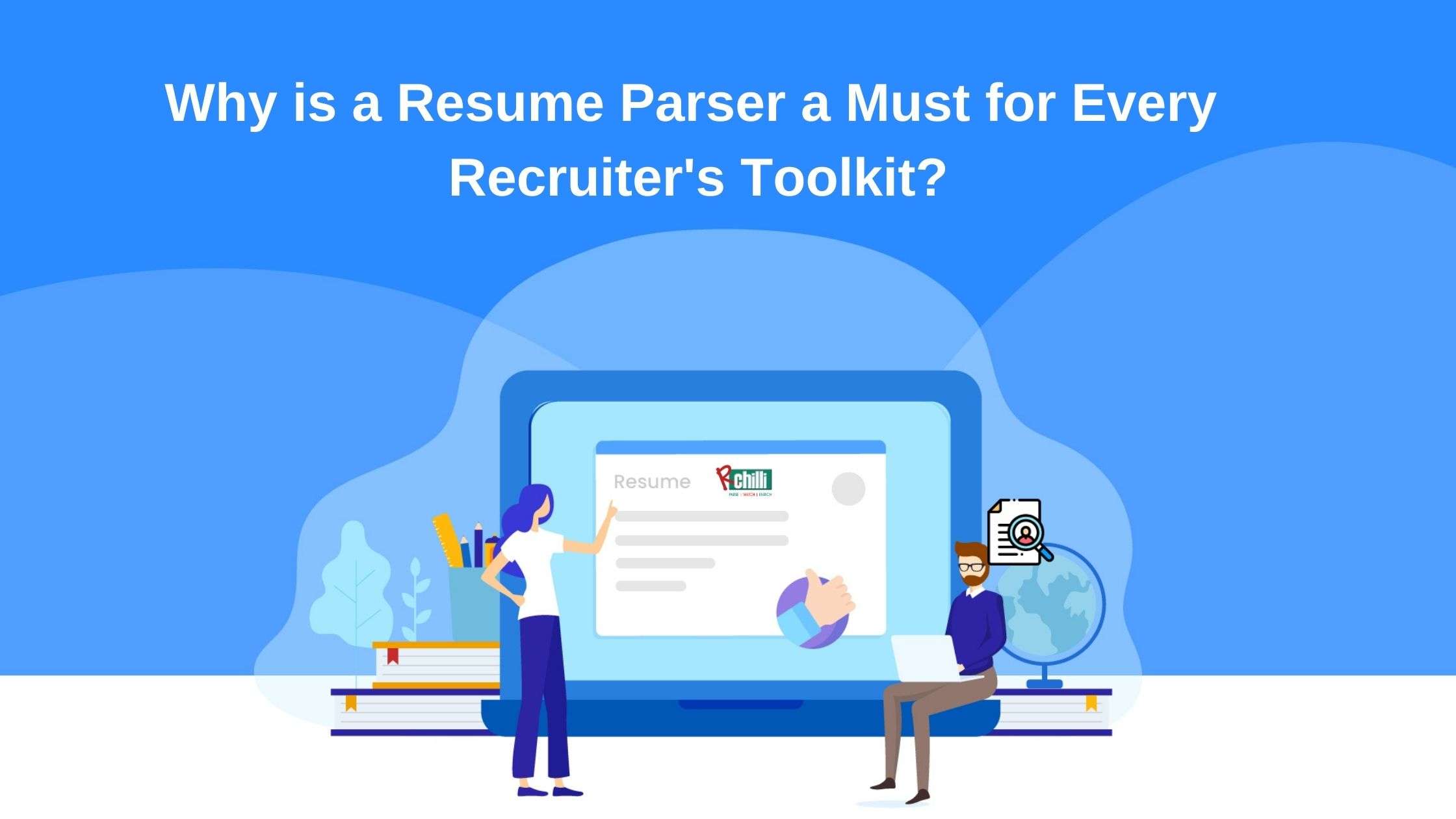 Let's read on for more information about a resume parser and determine why a resume parser should be included in every recruiter's toolkit.
What is Resume/CV Parser?
Resume/CV parser allows for the automated storage and analysis of resume data. It helps recruiters to extract applicant's information like name, email address, contact number, experience, qualification, etc., from the resume file into ATS fields. It allows HR professionals to search easily, filter, and access specific information about a candidate in just a few clicks.
1. Saves Time
The parser parses resumes, extracts data, and saves into your ATS quickly in segregated fields.
Allows users to organize their candidate's resumes without wasting any time.

Less time needed to process and select the most relevant talents that will be beneficial to your organization.
Improves Candidate Experience
Resume/CV parser offers auto-fill forms so that candidates can apply to a job post in a few clicks without filling out details manually.

It also helps to build employer brand among candidates.
Increases Speed
Resume/CV parser saves recruiters time by automating the entire applicant data import process.

Instead of entering data manually, recruiters can now do it all at once with a resume parser.

It quickly parses data into ATS, and recruiters can use this parsed data to match qualified candidates into jobs.
What to Look for in a Resume Parser?
Ensure that resume/CV parser parses resume in all formats, be it PDF, doc, docx, HTML, RTF.

Make sure it easily integrates with your existing software.

Automatically identifies regions, languages and parse information accordingly.

Also, make sure that it identifies candidate skills accurately.

Creates an executive or management summary so that recruiters can evaluate a candidate by reading this summary.
How can RChilli Resume/CV Parser Fit into Your Business?
RChilli resume parser is a deep learning/AI framework that identifies complete information from resumes and enriches it through its taxonomies. It extracts candidate data from resumes in 140+ data fields through REST API.
RChilli enhances the recruitment process by improving the candidate experience by 85% and recruiters' productivity by 80% through the power of AI and NLP. Our resume parser can parse large amounts of resumes or jobs in a scalable manner.
Features of RChilli Resume Parser
This feature allows RChilli resume parser to parse multiple resumes in a go. All you need to do is upload multiple resumes to the given FTP, and you will get the extracted information in seconds.
Email inbox integration allows users to parse resumes from single or multiple email inboxes. This feature requires a simple process and a quick one-time setup.
RChilli resume parser can remove the data which you feel can cause bias in your recruiting decision. You can identify the data fields and have the option to enable/disable fields as per your requirement. Once you disable the fields, the parser will not fetch data for the same.
Also Read: Top 5 Unique Features of Our Resume Parser
Amaze Yourself with RChilli's Resume Parser
Curious to know other interesting facts about a resume parser? Feel free to contact us.